At the Forefront of Education
In 1952, the School of Medicine at CWRU (then known as Western Reserve University) implemented an innovative curriculum now widely credited with initiating changes in medical education throughout the country and around the world.
Our education program continues to receive accolades. In 2002, the School of Medicine became only the third institution in history to receive the best review possible by the authority that grants accreditation to U.S. and Canadian medical degree programs, the Liaison Committee on Medical Education.
A Tradition of Excellence
"The journey of a thousand miles begins with one step"--Lao Tzu
There has never been a more exciting time to enter the field of medicine.
And at Case Western Reserve University School of Medicine, we know that choosing a medical school can be both exhilarating and stressful. We strive to make the application process as simple as possible so that you have time to decide what's most important and which school will provide you the best education, experiences, and choices to achieve your goals!
Choose one of our three pathways into medicine below and take YOUR first step today!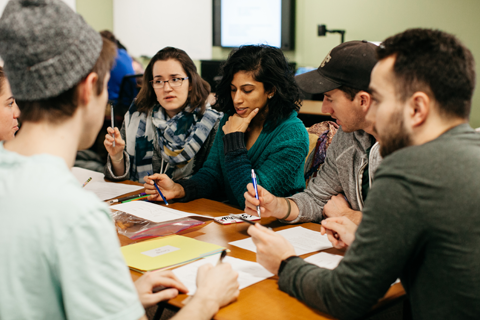 The University Program
The University Program (4 year MD) is our oldest and largest MD program. It is designed to train well-rounded physicians built on four cornerstones of clinical mastery, research and scholarship, leadership, and civic professionalism.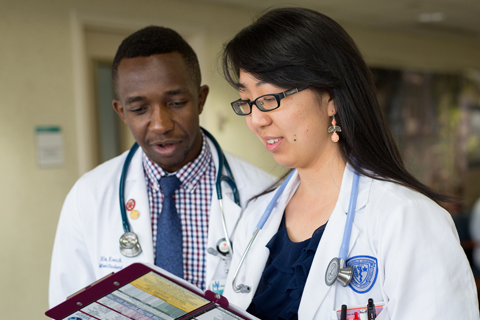 The College Program
The Cleveland Clinic Lerner College of Medicine of Case Western Reserve University (5 year MD), is a research focused curriculum that prepares students for careers as physician-investigators. Students graduate with an MD with special qualifications in biomedical research.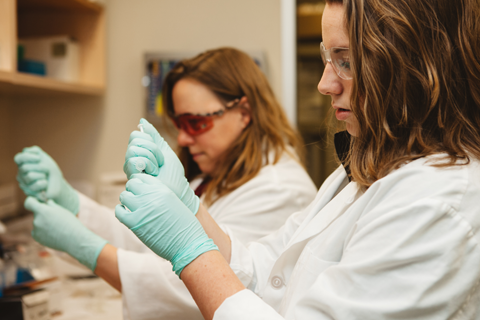 MD/PhD Program
The Medical Scientist Training Program is our MD/PhD Track that can take up to 8 years to complete. This program develops physician-scientists who bridge the gap between basic science and clinical research.
Program Comparison Chart
 
University Program
College Program
MD/PhD (MSTP) Program
Program Goal
To challenge students in the areas of research and scholarship, clinical mastery, leadership, and civic professionalism, so that they affect positive change through treating disease, promoting health, and understanding the social and behavioral context of illness.
To foster a passion for scientific inquiry and develop skills for critical thinking, coupled with broad-based clinical expertise, to optimally position students for careers as physician-investigators.
To develop physician-scientists to bridge the gap between basic science and clinical research by providing training leading to both the medical degree and doctoral degree.
Avg. Annual Entering Class Size
172
32
11
Program Duration
4 Years
5 Years
8 Years
Additional Information
Primary learning styles: 50% small group, 50% large lecture; thesis-like requirement
Primary learning styles: small group, problem-based, thesis requirement
MD earned through University Program; dissertation required for PhD
Resulting Degree
MD (opportunities exist to pursue additional degrees concurrently)
MD with Special Qualifications in Biomedical Research (opportunities exist to pursue additional degrees concurrently)
MD and PhD in a basic science discipline
Administration
Lina Mehta, MD
Associate Dean for Admissions
Kathy Franco, MD
Associate Dean for Admissions and Student Affairs
Clifford Harding, MD, PhD
Program Director