Take the Free Toefl Practice Test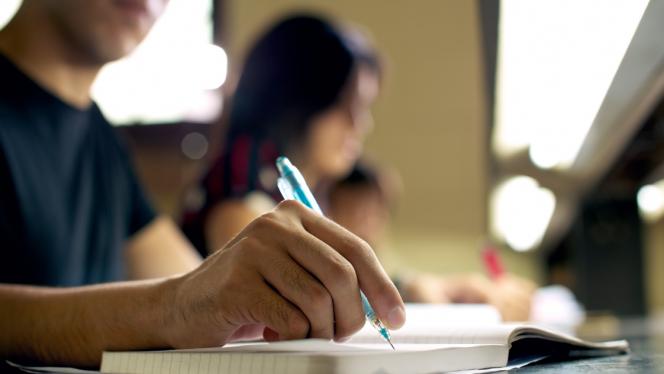 The TOEFL is an examination, which analyzes your skill with the English language. The score you receive in this test is an indication, of how well you can speak, read, write and follow instructions provided in English. 
 
Application
Online applications are available through the following web site: Graduate School Application.
Applications for admission and financial aid will be considered on a rolling basis until all slots are filled.
Required Materials for a Complete Application Package:
Completed application, with the nonrefundable application fee of $50.00.
Official transcripts of all previous undergraduate and graduate courses taken for credit.
Graduate and/or undergraduate degree verification, which can be posted on the academic transcript or certified by the academic institution from which the degree(s) has been awarded.
Three letters of recommendation from former professors or other persons familiar with the applicant's ability and probable performance as a graduate student.
Results of one of the following standardized tests: GRE, MAT, MCAT, LSAT, or the GMAT. If an applicant has extensive professional experience, test results may be waived.
Statement of Objectives.
Interview with a faculty member in person or via telephone.
Please e-mail all requests for information to: marie.norris@case.edu.
Admissions policies conform to those of the CWRU School of Graduate Studies. Criteria include academic training, professional experience grades, test scores, letters of recommendation, and commitment to the field of bioethics. Foreign applicants whose previous college work was completed in non-English speaking countries are required to submit results of the Test of English as a Foreign Language (TOEFL).
Admissions Procedure
Your application is not complete until you have submitted all of the supporting documents.  You can check the progress of your application in the application site.
 Once your application is complete, it will be submitted to the Admissions Committee.
The Admissions Committee reviews applications in the order of completion.  Since we use a rolling admission date, there are peak times when applications will take a little longer to process. Each application is considered in its entirety; there are no computational methods or numerical cutoffs used to make decisions. 
 Although the time it takes to fully review a file will vary, you should receive an e-mail about scheduling an interview approximately one week after the application has been completed.  After your interview, it will take approximately one week for you to receive a decision from us.
During the review process, you will be invited to interview via phone. These interviews will be scheduled throughout the admissions cycle.  If you are chosen for an interview, an Admissions Committee member will contact you directly to set it up.
We will make every effort to provide you with a decision on your application as soon as possible. You will be notified immediately by phone, e-mail, and US mail of your acceptance.  The University Office of Graduate Studies will send the final offer letter approximately 1-2 weeks after you receive our decision. 
The Case Western Reserve University Office of Graduate Studies will also formally accept you through the application system.   At peak times of the year, this decision may take weeks. Please do not be concerned.   
We appreciate your patience. It takes time to provide individual consideration to each application.
Please do not hesitate to call or e-mail with any questions or concerns.  
If you would like me to arrange a campus visit, please let us know. 
Admission of International Students
The admissions criteria for international students are the same as for U.S. residents except for the following:
International students whose first language is not English must demonstrate English proficiency by taking the Test of English as a Foreign Language (TOEFL) exam and earning a minimum score of 577 if paper-based or 90 if Internet-based. The International English Language Testing System (IELTS) is also accepted. The minimum acceptable score is 7.0. Some departments may require higher scores. International applicants cannot be admitted without receipt of an acceptable official TOEFL score. The TOEFL is valid for two years after the test date. Some departments require higher scores. Free TOEFL Practice Tests
To obtain a student visa, international students must submit bank statements and other financial documents indicating sufficient funds to support the tuition and living expenses for one academic year.
For those students who are to receive financial aid from the department, the amount of personal funds required will depend on the amount of the aid award. In some cases, funds will be required for living expenses; in other cases, more funds will be required. When a letter of acceptance for an international student has been issued, a copy is sent to the International Students' Office, where the I20 is processed and sent to the student. The student must then obtain a student visa in order to begin study in the U.S. More detailed information can be obtained from the International Students' Office and from the "Student Affairs" section of the Bulletin.