NEED HELP?
For more information or to sponsor an event, contact Jamie Jones, Senior Director of Strategic Events 
To host your own third-party fundraiser, click here.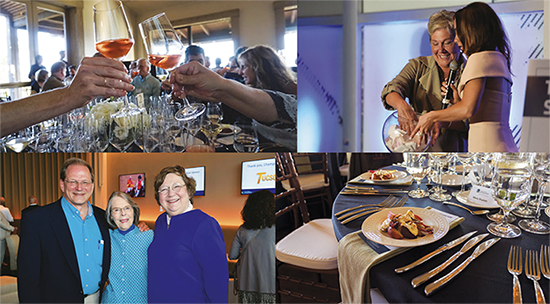 The Office of Strategic Events supervises and directs the planning and coordination of fundraising events for the Office of Medical Development and External Affairs involving university donors and selected major School of Medicine events. The events on this page are our current ticketed, fundraising events.
Register Now for Upcoming Events:
Save the Date for Upcoming Events:
9.15.19 Hike and Seek for Research at Brecksville Reservation to support the Research Institute for Children's Health

Join host Kim Sowinski for an epic hiking event at Cleveland Metroparks' largest reservation, the Brecksville Reservation. Stay tuned for more information and registration. 

2020 Shaking with Laughter. Shaking With Laughter was founded by Karen and Marc Jaffe in 2011. The event has become a recognized and anticipated event in the community to fund research for a cure for Parkinson's Disease. The CWRU School of Medicine with the Cleveland Brain Health Initiative will continue this legacy. Stay tuned! To learn more about supporting the fund or how you can get involved, contact Stacy Langenderfer at sjl94@case.edu.