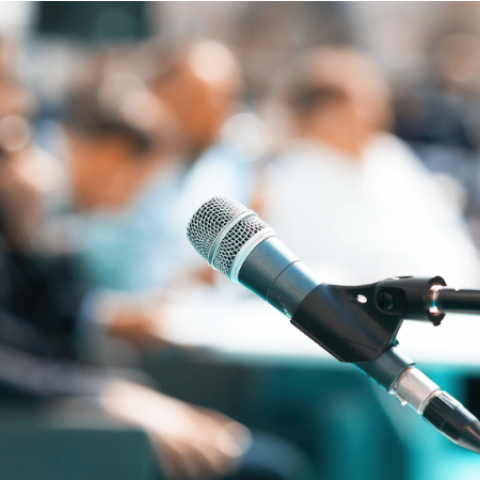 Wednesday, November 30, 2022 5:00 PM
The School of Medicine at Case Western Reserve University is committed to respecting diverse viewpoints and ways of knowing as we work together on our shared mission—to advance knowledge and discovery to improve the lives of others.

The Dean's Significant Conversation Series provides an opportunity for our community of faculty, students, staff and alumni to begin a discussion on how to tackle some of the most pressing healthcare issues. Issues that impact our research focus, how we train the next generation of healthcare professionals and how patients receive care.

Each session will begin with an overview of the topic, followed by a moderated panel of experts, with active participation by attendees as we engage with each other in conversation. The series is open to all faculty, students, staff and alumni and will be followed by a reception.
"I don't think I anticipated the degree to which the tribalism of our current society would actually interfere with abilities to size up medical information and make the kinds of decisions that were going to help people," Francis Collins, MD, Former Director of the National Institutes of Health. 
We will explore the following: 
What is tribalism?

How does it impact our population and community research?

Does tribalism impact accrual to, and conduct of, clinical investigation and clinical trials?

Is tribalism destructive; will it go away?

Do politicians push tribalism as an anti-information, anti-reasoned, anti-fact-based populism, or is this a recognition that we are all part of a (many) tribes, which influence how we address questions and new information (our individual and collective world view)?
Dates and Titles:

Nov. 30, 2022: 
"Tribalism" and Academic Medicine: Impact of Tribalism on the scientific questions we ask, the methods we employ (i.e., science is not genuinely agnostic), pedagogy, and healthcare delivery 

Jan. 25, 2023: 
"Tribalism" and Current Events/Hot Topics: Impact of Dobbs on Reproductive Health 

Feb . 1, 2023:   
"Tribalism" and Academic Medicine: Academic Freedom, Freedom of Speech, Privileges, and Responsibilities 
---
Attend either in person or on Zoom. Registration is required.