Customize your course of study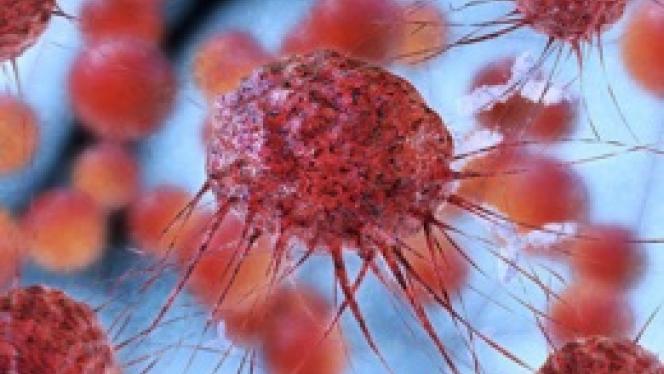 Healthcare Career Track
Preparation for:
Medical school
US residency programs
Research Career Track
Preparation for:
PhD Programs
Research positions in pharma or biotech
Questions? Contact:
Pamela Wearsch, PhD
MS Program Director
This is a 16-month degree program for students who are interested in pursuing advanced coursework in Immunology, Cancer Biology, Neurodegeneration, or Pathology.
Who should apply?
The MCBD program is designed for students who are pursuing any of the following: a professional doctoral degree (MD, DO, or PhD), placement in US residency programs, or employment in the biotech industry.
The curriculum offers two tracks (Healthcare or Research) and a variety of courses in the biomedical sciences, allowing students to customize their course of study based on their career path.
How does the program work?
Degree requirements (30 credits):
Required Courses: Cellular and Molecular Biology (4-6 credits) and Basic Pathologic Mechanisms (4 credits)
Elective Courses: Immunology, Infectious Disease, Cancer Biology, Neurodegeneration, Histology, and many more
Final project: A faculty-mentored review paper that will ideally be suitable for publication
Required and Elective Coursework
Matriculation: Students may begin the program during any academic term (Fall, Spring, or Summer).
Time-to-degree: The standard program is 16 months (3 semesters). An accelerated program, which includes the summer term, can be completed in 12 months. Part-time study is also available.
Elective opportunities include independent study in basic research as well as observerships in Clinical Pathology. Eligibility for clinical observerships is contingent upon background prerequisites and is subject to availability.
Advantages of the MCBD MS Program
| | |
| --- | --- |
| Flexibility | Our customized curriculum allows you to design a course of study that best fits your academic needs and career goals. |
| Learn from the experts | Our faculty are internationally-recognized for their expertise in Cancer Biology, Immunology, and Neurodegeneration. |
| Research | Our program offers extensive opportunities for research at a top-25 medical center that will help you advance your career. |
| Professional development | Small classes, MCAT prep, and intensive career advising are just a few of the ways that we prioritize your growth and success. |
Admission Criteria
Applications are reviewed and accepted on a rolling basis. The required application materials include:
Unofficial transcripts for all past academic institutions
A score report for one of the following exams: GRE, MCAT, or USMLE
Three letters of recommendation
A personal statement that details the applicant's interest in the MCBD Program
All international students must take one of the following English proficiency exams and achieve a minimum score: TOEFL (minimum score = 100), IELTS (minimum score = 7.0), or PET Academic (minimum score = 68).*
Applications are accepted throughout the year with the following deadlines. Prospective students who require a U.S. visa are advised to submit their application at least 2 months in advance of these deadlines.
Spring semester: November 30th
Summer term: April 15th
Fall semester: July 15th