Make a Gift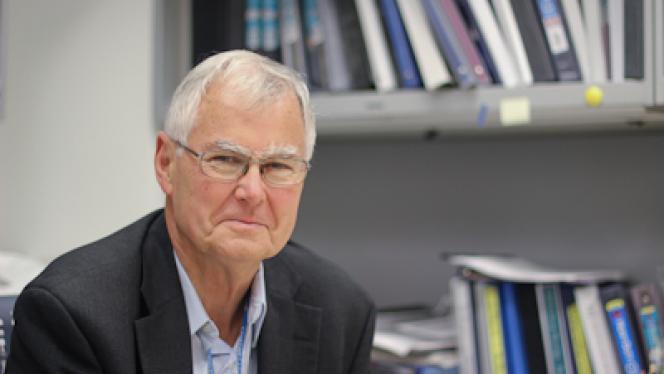 Please consider making a gift to this fund. With your help, we can sustain our tribute to Dr. Hoppel, while continuing our fight against mitochondrial diseases!
The Charles L. Hoppel, MD Endowment in Mitochondrial Biology has been established to honor Dr. Hoppel's service to the School of Medicine and his outstanding career in mitochondrial biology as a researcher, educator, and mentor. On an annual basis the endowment supports:
an international Charles L. Hoppel Prize recognizing a scientist for career achievement in mitochondrial biology, and
a local Hoppel Award for an exemplary trainee in mitochondrial biology
Dr. Hoppel has been a faculty member at the School of Medicine for 50 years. His passion for scientific research is matched only by his compassion for others, as evidenced by his affinity for patient care and career-long dedication to mentoring medical and graduate students. He embodies the mission of the School of Medicine, which seeks to provide excellence in medical education, advance discoveries from laboratories to patients, and improve the health of our community.
Congratulations to the 2021 Hoppel Prize and Award Recipients!
Hoppel Prize: Vamsi K. Mootha, MD, an Investigator of the Howard Hughes Medical Institute and a Professor of Systems Biology and of Medicine at Harvard Medical School
Hoppel Award: Brianna L. Bauer, PhD Candidate, Department of Pharmacology
Congratulations to the 2020 Hoppel Prize and Award Recipients!
Hoppel Prize: David Nicholls, PhD, Professor Emeritus of Mitochondrial Physiology at the Buck Institute for Research on Aging, Novato, California.
Hoppel Award: Jonathon Hue, MD, University Hospitals Cleveland Medical Center and Case Comprehensive Cancer Center
Congratulations to the 2019 Hoppel Prize and Award Recipients!
Hoppel Prize: Douglas C. Wallace, PhD, the Michael and Charles Barnett Endowed Chair in Pediatric Mitochondrial Medicine and Metabolic Disease and Director of the Center for Mitochondrial and Epigenomic Medicine at the Children's Hospital of Philadelphia
Hoppel Award: Di Hu, PhD, Department of Physiology and Biophysics
Congratulations to the 2018 Hoppel Prize and Award Recipients!
Hoppel Prize: Michael Duchen, MB, PhD, Professor of Physiology in the Department of Cell and Developmental Biology at the University College London
Hoppel Award: Anlu Chen, PhD, Department of Biochemistry
Congratulations to the 2017 Hoppel Prize and Award Recipients!
Hoppel Prize: John J. Lemasters, MD, PhD, Medical University of South Carolina
Hoppel Award: Ryan W. Clinton, PhD Candidate, Department of Pharmacology
"I strongly believe that the endowment will catalyze advancements in the field of mitochondrial biology, bring greater attention to the work being done at the School of Medicine, and most importantly, represent a lasting tribute to the work that Chuck has done, and continues to do, as a research scientist and mentor."

-Eric P. Brass, MD, PhD [CIT '74, GRS '75, chemical engineering; GRS '79, pharmacology; MED '80] Charles L. Hoppel, MD Endowment Lead Donor