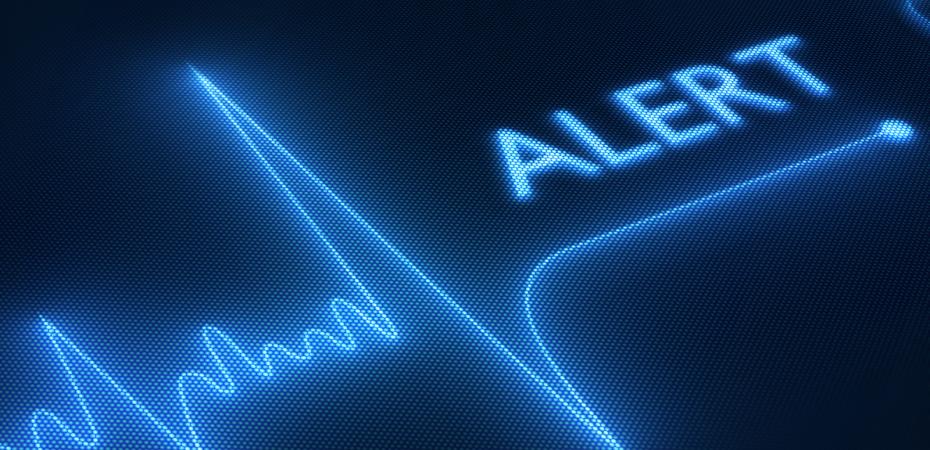 Located at the heart of University Circle, Cleveland's renowned health care and cultural district, Case Western Reserve University's Frances Payne Bolton School of Nursing  is a globally recognized leader in nursing education & research.
Learn more from our news stories, events and announcements.
---
U.S. News & World Report
Christopher J. Burant, associate professor at the Frances Payne Bolton School of Nursing, explains how defensive pessimists plan ahead to address potentially difficult situations.
---
The GW Hatchet
Ronald Hickman, associate professor and associate dean for research at the Frances Payne Bolton School of Nursing, discusses the unique insights that nurses may provide to medical research, particularly life-threatening diseases, noting that their input can be invaluable.
---
The New York Times
Sara Douglas, the Arline H. & Curtis F. Garvin Professor in Nursing Excellence, discussed the challenges individuals experience when caring for loved ones at long distances. Douglas also leads research on distance caregivers.
---
The Daily
Carol Musil named interim dean of the Frances Payne Bolton School of Nursing
---
The Daily
Student-run EMS trains hundred on campus on how to control bleeding in an emergency. James Sobieski, the CWRU EMS Training Director, is a rising junior BSN student.
---
The Daily
December 2018 BSN Graduate Edward C. Bennett Jr. talks to The Daily about how he got into nursing.
---
The Daily
A $5 million gift from Marian and Michael Shaughnessy will create an academy at Case Western Reserve University's Frances Payne Bolton School of Nursing to develop and support a new generation of leaders in the field of nursing.
---
The Conversation
Irena Kenneley, PhD, RN, CNE, CIC, FAPIC, associate professor of nursing at Case Western Reserve University, explains why it's important for Americans to receive their annual flu vaccine.
---
Case Athletics
Case Western Reserve University nursing senior Gage Blair was selected to the American Football Coaches Association All-America Second Team for his outstanding play during the 2017 season for the Spartans.
---
Women's Running Magazine
MN student Megan Palko Grudzinski talks about her Warrior Games wins on & off the track, and overcoming PTSD. 
---
Modern Ghana
When it comes to the world of sleep and wellness, there are a lot of "shoulds," so much so that keeping track of all the myths and recommendations out there can be pretty exhausting.
---
The Daily
With geographic barriers limiting treatment options for many people with multiple sclerosis (MS), a Case Western Reserve University researcher will use a new $4.9 million award to test online- and teleconference-based adaptations of methods that reduce fatigue and improve quality of life when delivered in person.
---
American Psychiatric Nurses Association
Jaclene Zauszniewski, PhD, RN-BC, FAAN, discovered an affinity for nursing research while earning her MSN in Psychiatric and Mental Health Nursing and subsequently her PhD in nursing. Throughout her PhD studies and beyond, she developed that interest and determined that her program of research would center on family members who were caregivers of persons with various types of mental illness.
---
The Plain Dealer
BSN students from Case Western Reserve University will start testing preschool and kindergarten-aged Cleveland school students for lead poisoning as part of a pilot program to bolster the dismal screening rates for the dangerous toxin.
---
The Daily
A program that partially forgives student loans for doctoral students who go on to teach nursing is expanding at the Frances Payne Bolton School of Nursing at Case Western Reserve University, thanks to a new $1.5 million federal grant.
---
Robert Wood Johnson Foundation
As a Certified Financial Planner, Richard Martin often draws on his background as a geriatric nurse when he assists families facing long-term care crises. He knows of the pressure patients and their families are facing when they make bad health and financial decisions—or avoid tough calls entirely.
---
Crain's Cleveland Business
The QSEN Institute has partnered with educational software developer Shadow Health to bring web-based virtual patient simulations to students, who can interact with digital patients to perform assessments and practice documentation, while demonstrating critical thinking.
---
The Daily
Julia Blanchette (CWR '14), a PhD student at the Frances Payne Bolton School of Nursing, conducts research at Case Western Reserve University into the adverse psychosocial effects of Type 1 diabetes on self-management outcomes among those transitioning from pediatric to adult health care.
---
Medpage Today
Elizabeth Madigan, PhD, RN, is the CEO Designate at the Honor Society of Nursing, Sigma Theta Tau International (STTI). She was previously Independence Foundation Professor in Nursing Education at the Frances Payne Bolton School of Nursing at Case Western Reserve University in Cleveland, Ohio.
---
The Daily
Intuition—often described as a "gut feeling"—factors prominently in clinical reasoning and decision-making by health care professionals. But new research from Case Western Reserve University concludes there is no relationship between a nurse's years of work experience or gender and his/her use of intuition.
---
Mosaic
A shortage of incubators and a hunch about marsupials inspired a Colombian doctor to try something radical to save premature babies' lives: constant skin-to-skin contact with parents. It's cheaper than high-tech neonatal care – and it may be better, too.
---
The Daily
As the number of grandparents caring for grandchildren full time continues to swell, so do the stress-induced health risks associated with such a demanding responsibility.
---
Wolters Kluwer
A video and article authored by Cynthia L. Foronda, PhD, RN, CNE, ANEF presents newly emerged products and systems that nurse educators should know about. Celeste M. Alfes, DNP, MSN, RN, CNE, associate professor in the School of Nursing and director of the Center for Nursing Education, Simulation, and Innovation is a co-author of the article along with others from around the country.
---
The Daily
An elderly woman is laid on a stainless-steel table, her hands folded, with a white sheet covering her face. For many of the Case Western Reserve University students in this class—Perspectives on Dying and Death: Normalizing the Inevitable—it's their first time seeing death up close.