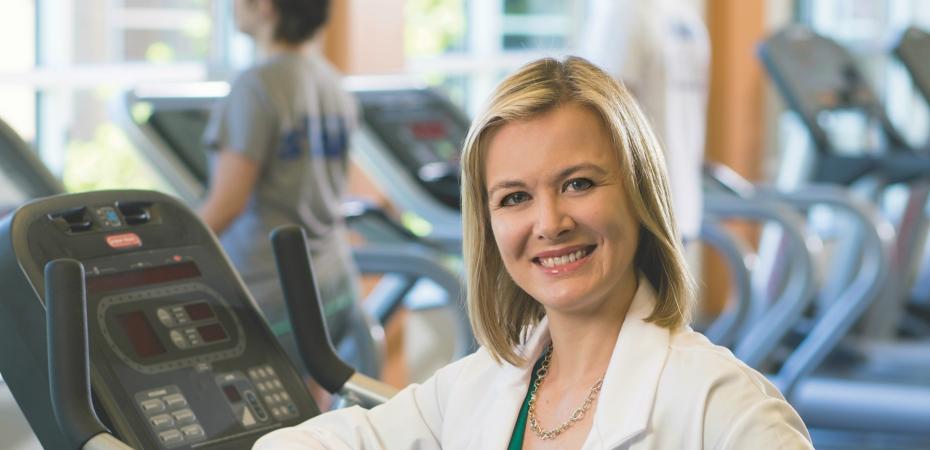 Our lab investigates how to help adults with HIV live and age well. We use rigorous and innovative research techniques to examine how non-pharmacological approaches prevent and mitigate chronic disease, reduce symptoms, and improve quality of life in people living with HIV.
Current Studies
BOBCAT Study
The BOBCAT Study is a randomized clinical trial testing the effect of an innovative self-management intervention to improve exercise, diet and cardiovascular health in adults living with HIV.
EXTRA-CVD
EXTRA-CVD is an implementation science study adapting and testing a nurse-led intervention to reduce systolic BP in non-HDL cholesterol over 12 months in adults living with HIV. This study is being conducted at University Hospitals, Cleveland Medical Center; MetroHealth Systems; and Duke Health.
PROSPER-HIV
The PROSPER-HIV Study is a 5-year observational study investigating how physical activity and diet intake impact the symptom experience of adults living with HIV. This study is being conducted at University Hospitals, Cleveland Medical Center; University of Alabama at Birmingham; University of Washington; and Fenway Health.
Follow Dr. Webel on Twitter
Webel Research Lab Leaders
The talented doctors and nurse scientists at The Webel Research Lab have explored myriad topics that assist adults with HIV in living and aging well.
Media and Updates
In print, on the web, and on the air, the Webel Lab researchers are a go-to resource for information on adults living with HIV.
MANAGE Study
Understanding the Management of Chronic Disease in Women Living with HIV/AIDS (MANAGE)
The MANAGE study examined self-management as practiced by women living with HIV/AIDS in the context of their lives and developed and validated a self-reported HIV self-management scale.
TRIP Study
Exploring relationship among sTRess, Isolation, and Physical activity (TRIP) in older adults living with HIV/AIDS
This exploratory study identified modifiable psychosocial risk factors in older PLWH and laid the foundation for the development of novel, evidence-based self-management interventions for this population.