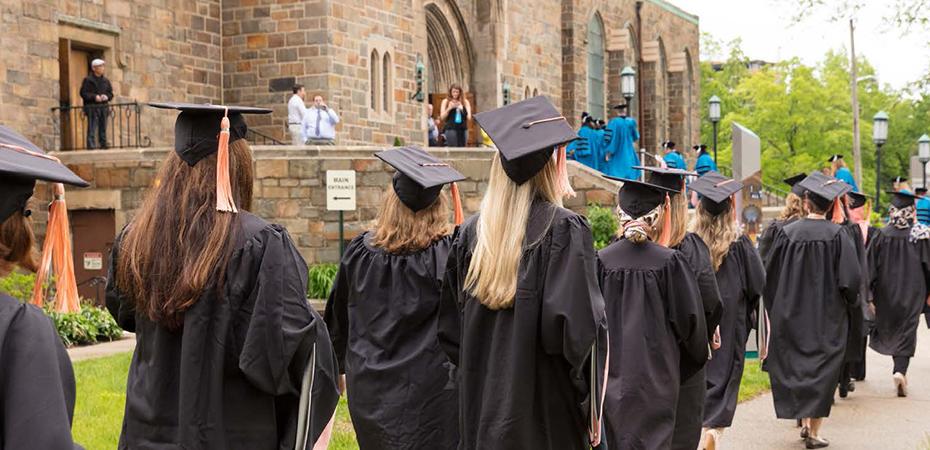 Deadline: Sunday, May 16
Attention all Graduates of 2021
In the past 18 months, you and your peers have overcome hurdles that were not in your academic career plan. You have navigated life, school and work through a global pandemic. This is a time to celebrate your success, and the faculty and staff at the school of nursing are so excited to see you cross the stage at graduation.
This year's commencement ceremonies will be hosted outdoors on Freiberger Field. The university will be live streaming all of the graduation and commencement ceremonies for your friends and families to watch at home.
Ceremonies involving nursing students will occur the weekend of Friday, May 28 through Sunday, May 30.
View the full Commencement Ceremony Schedule. If you are unsure about which ceremony you need to attend, visit Find Your Ceremony for a breakdown of which degrees are being awarded at each ceremony.
How do I register for commencement?
An initial email went out to all 2021 graduates with a unique registration link for each student tied to their CWRU email. This email was sent Wednesday, April 7 from csb37@case.edu. If you no longer have access to this email you can contact your commencement ceremony coordinator.
Find the coordinator for your ceremony on the university's Commencement website.
BSN students should contact the Undergraduate Studies coordinators
MN, MSN and DNP students should contact the FPB Nursing coordinator
PhD students should contact the School of Graduate Studies coordinators
The deadline for in-person registration is as soon as possible or at the latest by Sunday, May 16 for all ceremonies.
Participation for the in-person commencement ceremonies requires full academic regalia (cap and gown). The deadline for rental orders is Friday, May 14.