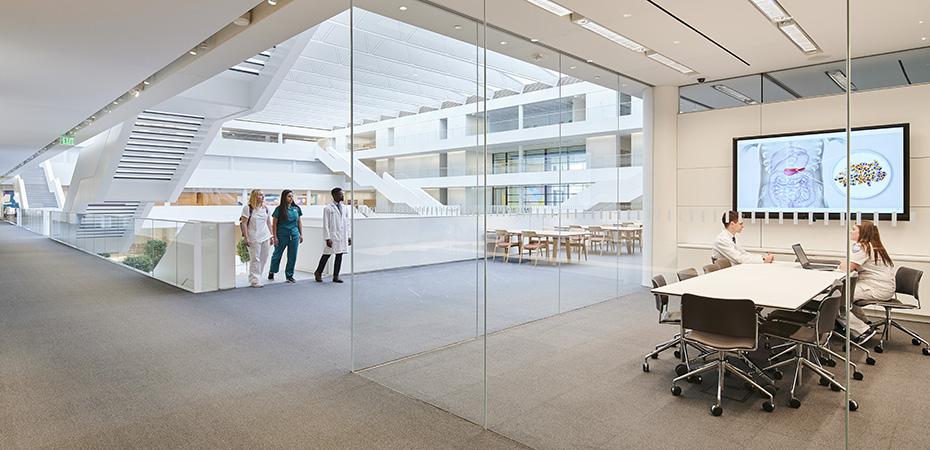 Northeast Ohio answers the call.
More than 10,000 nurses call Northeast Ohio home. NEO nurses save lives every day at nationally-ranked and world-renowned hospitals and health systems. Nurses are on the front lines of healthcare every day.
In early 2019, the governing body of the World Health Organization declared 2020 to be the Year of the Nurse and Midwife. 2020 celebrates the 200th birthday of Florence Nightingale, the founder of modern nursing, and it is the release of the WHO's first-ever State of the World's Nursing Report. Per WHO information, the report describes the nursing workforce in WHO Member States, and gives "an assessment of 'fitness for purpose' relative to GPW13 targets." GPW13 stands for the WHO 13th General Programme of Work Impact Framework: Targets and Indicators, which is an outline of goals established in October 2018.
To recognize the achievements in healthcare and innovation by Northeast Ohio nurses, the Frances Payne Bolton School of Nursing at Case Western Reserve University has joined forces with institutions of higher education, healthcare systems, and professional nursing associations to celebrate 2020 the Year of the Nurse in the region. Throughout 2020, the participating organizations will host events focused on a central theme or topic related to the field of nursing.
Feb. 2020 Event: Diversity & Inclusion
Panel Discussion on Diversity and Inclusion in Nursing
Margaret Larkins-Pettigrew, MD Med MPPM, is the Edgar B. Jackson Jr. Chair, Executive Director at UH Cleveland Medical Center Office of Community Impact, Equity, Diversity and Inclusion. She is an Associate Professor of OB/GYN, Dean of Student Affairs at Case Western Reserve University and is a nurse.
Scott E. Moore, PhD, APRN, AGPCNP-BC, is an Assistant Professor at Frances Payne Bolton School of Nursing, Case Western Reserve University and President of Men in Nursing Association. Dr. Moore's clinical expertise includes emergency nursing, primary care of complex chronic diseases, and care of LGBTQ+ and other vulnerable populations.
LaTonya Martin DNP, CNM, FNP-C, is an Associate Professor at Chamberlain College of Nursing, BSN Program. Dr. Martin is the President of the Cleveland Council of Black Nurses, Inc.
Celina Cunanan, MSN, APRN-CNM, FACNM, is the UH System Chief for Nurse-Midwifery and Director of the Division of Nurse-Midwifery at UH Cleveland Medical Center. She is the Centering Pregnancy Medical Director and an Assistant Clinical Professor, Department of Obstetrics & Gynecology.
Audience: Nurses/Student Nurses
Cost: Free. Light refreshments will be provided. There is a fee for parking.
Agenda: 2:30 PM - Registration 3:00- 4:30 PM Program
Location:
First Energy Stadium, 7 Up City Club
100 Alfred Lerner Way
Cleveland, OH 44114
YON2020NEO Video Playlist