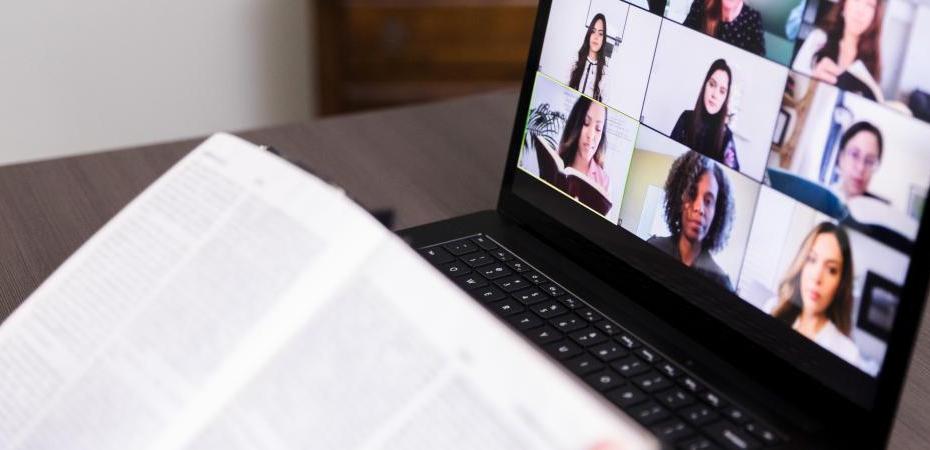 About
In years past, the Journal Club had focused on reviewing readings to increase the recruitment and retention of historically disenfranchised populations in STEM disciplines. But now, the Journal Club has been opened to include all disciplines. These virtual meetings will focus on readings about best practices and research on faculty recruitment and mentoring, as well as other related topics. Journal Club leaders will engage attendees in a discussion about the reading during any one of the monthly meeting dates.
**All meetings will take place from noon to 1 p.m.
Register for Upcoming Meetings
---
Fall 2022 Journal Club Meetings
Thursday, October 20
Host: Gelise Thomas, Assistant Director, Strategic DEI & Health Disparities, Clinical and Translational Science Collaborative, School of Medicine
Selected Reading: Health Equity Tourism: Ravaging the Justice Landscape
Recording: View the Oct. 20 Recording
Wednesday, November 9
**Note: This event was canceled and will be rescheduled at a later date.
Host: Fey Parrill, Professor, Department of Cognitive Science, College of Arts and Sciences
Selected Reading: Should social scientists be distanced from or engaged with the people they study?
Wednesday, December 14
Host(s): Brian Gran, Professor, Department of Sociology, College of Arts and Sciences
Erin Lamb, Faculty Lead, Humanities Pathway; Associate Professor, Department of Bioethics; Co-Director, Undergraduate Bioethics Program; and Carl F. Asseff MD, MBA, JD, Designated Professor in Medical Humanities, Department of Bioethics, School of Medicine
Anne Bryden, Director of Clinical Trials and Research, Institute for Functional Restoration
Julia Knopes, Research Scientist and Adjunct Instructor, Department of Bioethics, School of Medicine
Selected Reading: The economic argument for hiring people with disabilities
---
Spring 2023 Journal Club Meetings
Wednesday, January 18
Thursday, February 23
Thursday, March 23
Thursday, April 20