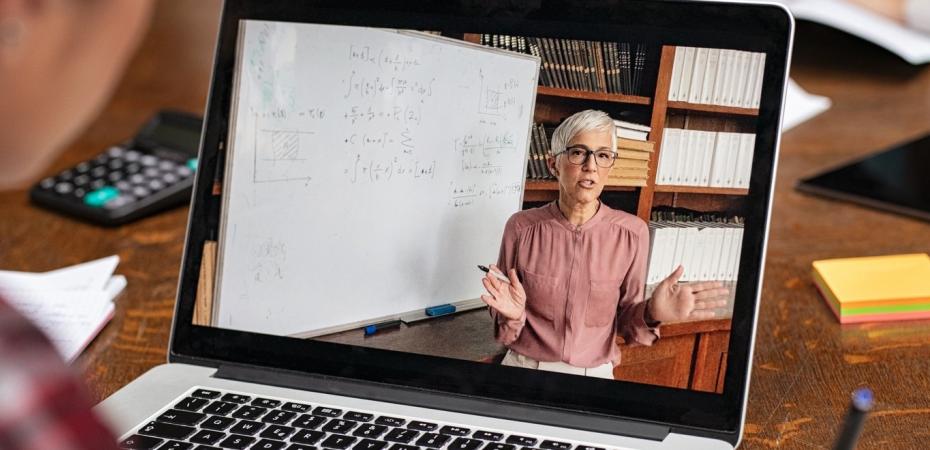 Spring Semester 2022 Start
(Jan. 18, 2022) In-person classes will begin Monday, Jan. 24. For complete details on spring semester 2022 protocols (including entry testing, masking guidance, etc.), please visit the Spring 2022 Campus COVID-19 Protocols page.
---
Guidance for Returning to In-Person Classes
(Jan. 20, 2022) Faculty of CWRU are urged to develop contingency plans for potential COVID-19 impacts on classes this semester. Please review and consider the points below for inclusion in that plan:
What happens if a faculty member or other person involved in teaching contracts COVID-19 and does not feel well enough to teach?
In some instances, a colleague may be able to cover a class session or two; in others, planned class activities might need to be re-ordered, or consolidated into a future session. Regardless of how you choose to approach the question, please consider it now—and decide what you will do.
What if a faculty member or other person involved in teaching must care for a family member (for example, a young child) who has contracted COVID-19?
The guidance for this kind of development is the same for the question above; the most important factor is to plan ahead for different scenarios.
What happens if a faculty member or other person involved in teaching contracts COVID-19 but feels well enough to continue to teach?
You may move your class to remote status during your isolation. The class should return to in-person status as soon as your isolation period ends.
What happens if students contract COVID-19 and cannot attend class in person?
Please consider some of the pandemic's lessons regarding continued learning. Options include using Echo 360 or Zoom Record so that students at least can listen to the class later. As you know, many of our students can become anxious about missing material while in isolation. Please do what you can to help them keep up when they cannot attend.
What happens if so many of my students are absent because of COVID-19 that the class as a whole would have a better learning experience if the course temporarily went remote?
While we hope such situations are rare, instructors or faculty members who believe such a shift is merited should request approval from the appropriate academic leader (e.g., dean, department chair, program director or dean's designee). These leaders will do their best to respond promptly, and also will notify the school's dean's office of the temporary change.
Faculty should share contingency plans with students, including who to contact if they will have to miss multiple class sessions, as well as ways to access information covered in those sessions. Similarly, faculty should let students know the plan should instructors miss multiple classes. 
---
Teaching Students Who Are Unable to Attend Face-to-Face Classes
Providing students with needed instruction while they are absent from the physical classroom can be challenging. Students may be absent due to illness, quarantine, travel difficulties, or planned absences for other reasons. In this guide, we'll share some quick and helpful resources to help you, as a faculty member, provide students with instruction when they cannot be physically present in class.
Guidance for In-Person Spring Semester 2022
Return to Campus
(Jan. 18, 2022) Case Western Reserve earlier announced that most undergraduate courses would be taught remotely for the first two weeks of the spring 2022 semester. Due to declining positivity rates, in-person classes will begin Monday, Jan. 24.
Booster Requirement
(Dec.17, 2021) All members of the campus community must document receipt of a booster dose no later than Monday, Jan. 3, 2022. Learn more about the booster requirement.
Proof of Vaccination Compliance
(Oct. 21, 2021) New students, faculty and staff must adhere to all vaccine-related protocols, as well as other requirements those on campus this semester already have fulfilled. New students (including those returning from academic separation, co-op assignments, or other leaves) must comply with the university's vaccine requirements no later than Friday, Dec. 3, 2021. Learn more in this communication.
Emergency Course Designations
(Oct. 27, 2021) Emergency Course modality designations remain available through spring 2022. These designations mean that in such special circumstances, Emergency Remote Synchronous and Emergency Remote Asynchronous will be retained as categories of delivery alongside the traditional in-person and hybrid delivery models, with approval of department chairs, program directors and/or deans. After the spring 2022 semester, Emergency Course designations will end and regular rules for delivery of courses will apply.
---
Updates on Isolation & Quarantine Procedures
Case Western reserve follows proper isolation and quarantine protocols after testing and contact tracing of positive COVID-19 cases is complete. Below, find information on what it means to isolate/quarantine. Additionally, learn how to support students in isolation and quarantine.