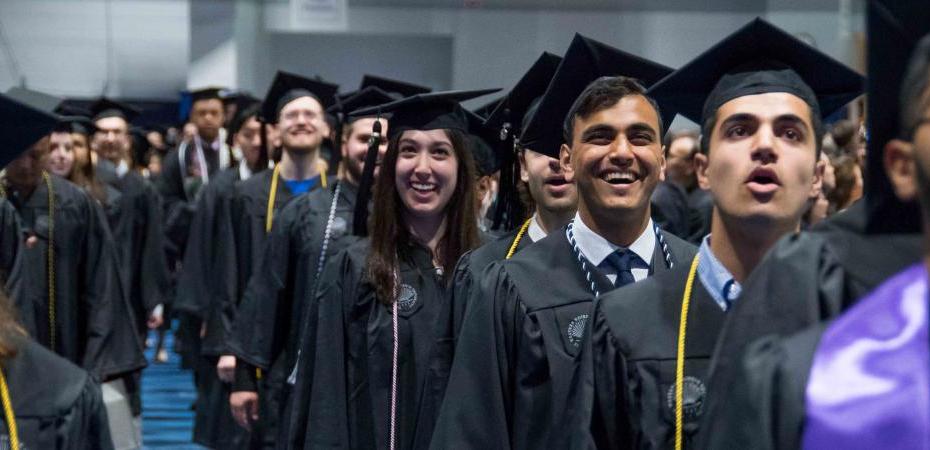 The President's Leadership Development Program is designed to prepare undergraduate students to become human-centered, ethical leaders who intentionally work to address the increasingly complex challenges facing the globe.
Selected students will take part in programming that includes academic and practical experiences as well as interactions with accomplished leaders from multiple realms as they develop as leaders themselves.
Program Benefits
Financial support. All scholars are supported by a full tuition scholarship. Scholars with substantial financial need will receive a full-cost of attendance scholarship, including tuition, living expenses, housing, and books.
Cohort of peers. Scholars will complete the program in a cohort model, establishing relationships and contributing meaningfully to a close-knit community.
Range of support. Scholars will receive personalized advising from program staff, faculty mentoring, and engage in unique opportunities as they contribute to the community of leaders.
Leadership experience. Scholars will develop a portfolio of experiences that will enhance their personal and professional development, develop a network of contacts both on and beyond campus, develop exceptional problem solving skills, and a well-refined passion and sense of responsibility to use their skills for contributing to the betterment of society.
Curriculum
Leadership is best learned by practicing it. This program includes courses and workshops on leadership and social problem-solving, as well as practical learning experiences like service projects, research opportunities, internships, and involvement with student organizations. Over the span of the program, scholars will:
Complete a leadership capstone project.
Gain practical experiences to inform their understanding.
Examine complex social problems from an interdisciplinary lens.
Present their work to the community.
The program embeds leadership theory alongside academic coursework to allow scholars to critically analyze social problems from an interdisciplinary lens. 
All fall 2022 first-year candidates received full consideration.
There is no application process. All fall 2022 first-year candidates received full consideration.
Finalists were invited to interview between March 19 and March 26, 2022.