Letter from the Interim Dean
On behalf of the entire faculty and staff of the Mandel School, I am honored to welcome you to our Master of Social Work (MSW) and Master of Nonprofit Organizations (MNO) programs. All of us are committed to helping you achieve success within the program and reach your goals as a professional social worker or nonprofit leader.
Besides us, you also have the support of your fellow students in the Mandel School community. Time after time, we hear from graduates that one of the most rewarding aspects of studying at the Mandel School was the camaraderie of their peers. I encourage you to embrace that collaboration, which will enhance your education as a student and provide a network of social work and nonprofit management colleagues as a future graduate.
You also now have available to you a world-renowned faculty who conduct groundbreaking research, educate in small classes devoted to the student experience, and serve the school's mission to promote social justice and community empowerment. They will stimulate your critical thinking, challenge your professional growth, and expand your real-world skills.
I am excited for what you will bring to our school, what we can provide to you, and how together we can make this world a better place.
Sharon E. Milligan, PhD, MSW, MPH
Interim Dean, Jack, Joseph and Morton Mandel School of Applied Social Sciences
Each student is assigned an academic advisor responsible for assisting students in planning their academic program with the Pattern of Enrollment (POE). The Pattern of Enrollment includes a semester-by-semester layout of coursework required for the MSW as approved by the faculty in the student's concentration/specialization. Each student is also assigned a field faculty advisor responsible for assisting with field placement. The names of both advisors are found in the lower right corner of your Student Information System (SIS) page.
The POE is prepared with the assistance of the academic advisor early in the first semester. At this time, students review the generalist curriculum and courses and tentatively review the selection of courses offered in the specialized curriculum. Students do not need to declare their concentration or specialization at this time. At the start of the student's second year, students will again meet with their academic advisor to officially declare a concentration/specialization and select their schedule of courses. Advanced Standing students will need to declare their concentration/specialization at the start of the first semester. 
All courses in the campus-based MSW program will be housed on the Canvas Learning Management System. Please bookmark or set this site as a favorite link on your web browser for easy access.
To log into Canvas
Go to the Canvas web page
This opens the Single Sign-On page.
Enter your CWRU Network ID and Password.
Upon successful login, you will be taken to the Canvas homepage.
From there you will be able to access syllabi and readings for each of your courses. Instructors post course materials on Canvas several weeks in advance of the start of the course.
Your CWRU technology account gives you access to dozens of resources. The CWRU Network ID (also known as your account, username, or login) is used to access secure resources. Anytime you need to use services such as the Student Information System (SIS), My Financial Aid, email, the eStore, Software Center, and Launchpad Portal, the system will prompt you for your CWRU Network ID and password. Your ID will never change and will remain yours for the rest of your life.
Activating Your CWRU Network ID
Your CWRU Network ID is created for you as soon as you are accepted to CWRU.
To activate your Network ID:
Start by visiting the activation page. 
Enter your last name (also sometimes called your family name).
Enter your 7-digit PeopleSoft ID number (included in the body of your Welcome email).
Enter your date of birth.
Click the "Activate Account" button at the bottom of the page.
During the activation process, you will create your passphrase and supply a security question and answer. Once complete, the system will show you your Network ID and email address, which will be ready to use within an hour.
CWRU passphrase requirements are as follows
May not reuse current or previous 4 passphrases
Minimum acceptable character length of 12
Maximum acceptable character length of 32
Minimum complexity is required to ensure passphrases will be strong, as indicated by a "green" score on the passphrase meter display during the creation of a passphrase
If you have questions about your CWRU ID, email, or any other technology, contact the [U]Tech help desk by calling 216.238.HELP (4357) or visiting the Help page. Help is available 24 hours a day, 7 days a week.
Barnes & Noble University Bookstore is CWRU's exclusive buyer and seller of required and/or recommended course materials and supplies including books, coursepacks and university educational materials published, distributed electronically or sold over the Internet. As the official Case Western Reserve University bookstore, Barnes & Noble offers an array of textbook options at different price points—used, new and digital—as well as a flexible pricing rental program.
Students also can purchase snacks and beverages; laptops and other technology-related products; trade books; school supplies; and reference and other educational materials to enhance and aid student learning. There also is a full-service cafe on site.
Prospective graduates will find caps and gowns and commencement invitations for rent/sale there as well. In addition, there is an expansive assortment of CWRU-branded merchandise, such as apparel, class rings and gift items.
Visit the Case Western Reserve University Bookstore at 11451 Euclid Avenue, Cleveland, or online. For more information, contact the bookstore at 216.368.2650 or email Ann Rossi-Smerglia.
Office of Disability Resources
Educational Services for Students (ESS)
470 Sears Building
216.368.5230
Case Western Reserve University is committed to providing all students with opportunities to take full advantage of the University's educational programs. We recognize that students with documented disabilities may need assistance or accommodations in order to achieve this objective.
Click on the above link for the Case Disability Services Handbook. This document outlines the policies and procedures used in determining a student's eligibility for disability services. These procedures are applicable to Mandel School students.
Student Handbook
In depth information regarding the policies and procedures at the Mandel School of Applied Social Sciences can be found in the Student Handbook.
All students are responsible for reading the Student Handbook prior to class start. It is imperative to your success in the program that you understand the policies and procedures associated with the MSW program.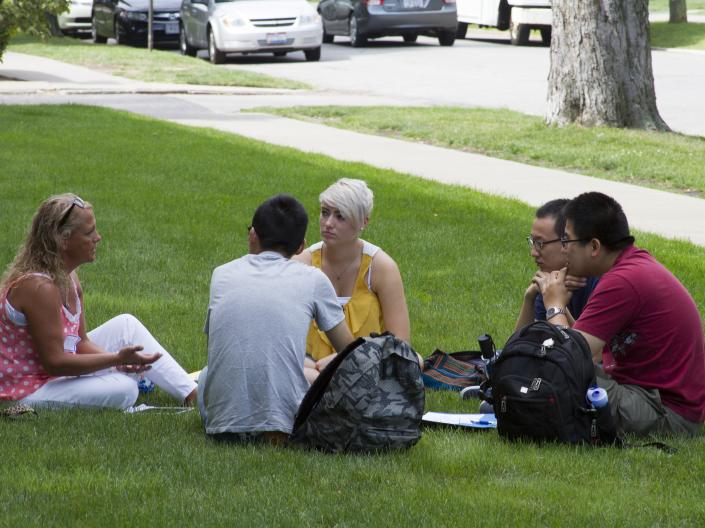 Housing Resources
Read about Housing at Case. There is also a private Facebook group that can be joined to learn more about housing opportunities.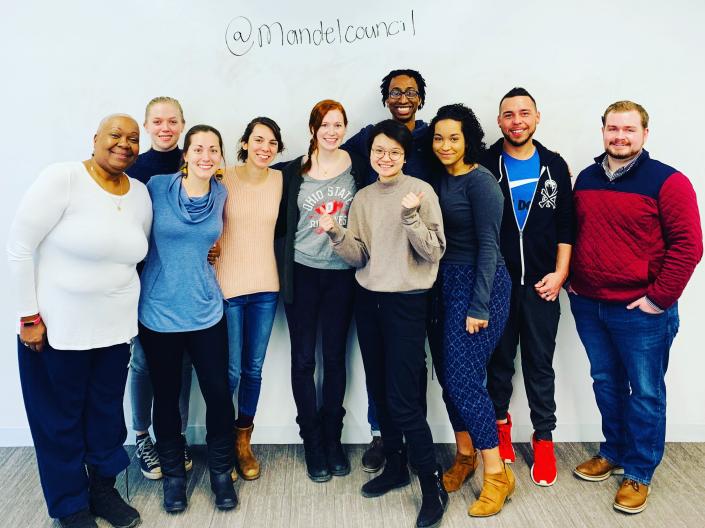 Student Organizations
There are many student organizations, including the Mandel Council. 
The Mandel Council is an officially recognized student organization with membership open to any interested student; it is the primary channel through which students participate in the affairs of the School. The Council identifies students to serve on five standing School committees.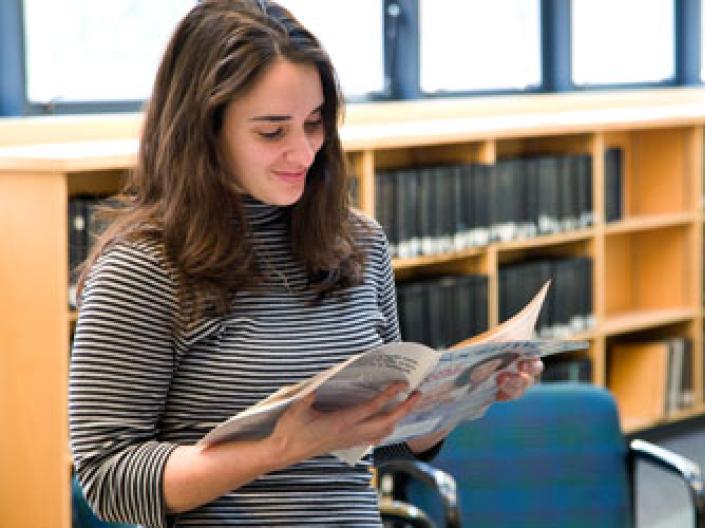 Harris Library
Founded in 1916, the Lillian & Milford Harris Library is one of only a few professional social work libraries administered by a school of social work. The collection of the Harris Library supports the curriculum and research interests within the Mandel School.