Available now, Quikpay features a new streamlined View & Pay Account screen. Quikpay is the system used by students and authorized users to view student financial information, view tuition billing statements, and make payments.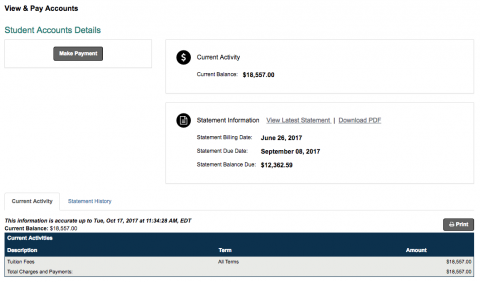 View & Pay Accounts screen combines making a payment along side displaying your current balance and billing statements.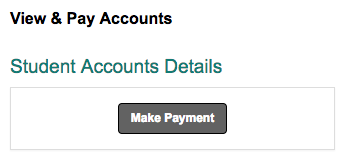 Student Account Details displays the Make Payment button.


Statement Information shows key details about your latest billing statement, including a download to pdf feature.
Statement History includes all past billing statements produced.