About Lou Stark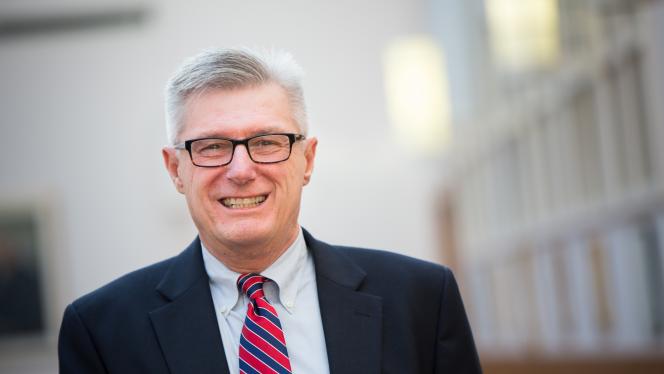 To our Case Western Reserve University community,
As we reflect on the 2020-2021 academic year, there is a lot to think about. 
While the past year has once again been filled with uncertainty and heartbreak, there have also been many moments of hope: a partial return to campus, incredible dedication to COVID-19 protocols, and a vaccine that is now available to every member of the CWRU community. We've also seen the brave confrontation of critical social issues facing our campus and community, and tremendous effort from our students, faculty and staff who are committed to working toward a safe, equitable and inclusive environment for everyone at CWRU.
At every turn, I have seen incredible courage, optimism, problem-solving, creativity and resilience. We have all been pushed in new ways, and together we have risen to face those challenges head-on. In that sense, this academic year has been one full of achievements and triumph over adversity. It has been neither easy nor graceful for any of us, but these successes—both big and small—should not be overlooked.
Our graduating class has successfully completed their degrees under more challenging conditions than many of us could have imagined; our entire student body has continued to work hard to not only achieve their goals, but keep our community safe, and our faculty and staff have adapted their teaching, research and daily work to keep our university operating.
To the Class of 2021: Thank you for truly being leaders on our campus—for helping make Case Western Reserve University what it is today, and for contributing so positively to its legacy. Congratulations, and I look forward to seeing where you go from here.
To the rest of our students: Thank you for your hard work and fortitude over the last year. Although we're still not completely through this pandemic, and there will certainly be obstacles to overcome, I hope you share my optimism for the future, and I look forward to seeing our Spartans back on campus in the fall.
I wish you all a relaxing and restorative summer.

Sincerely yours,
Louis W. Stark 
Vice President for Student Affairs