About Lou Stark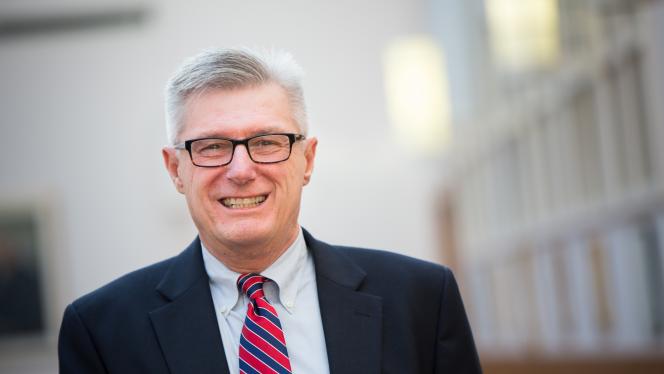 The killing of George Floyd on May 25, 2020 is but the latest example of the racism, hatred and violence that continue to plague our country, and the events that followed reflect a nation experiencing a profound moment of reckoning.
To help offer our community the opportunity to speak, listen, learn and grieve, the university has launched a website that includes university communications and updates, as well as statements from campus units and organizations. It also features resources regarding national, state and local organizations—and campus contacts for engagement and/or assistance. It provides opportunities to submit questions, feedback and recommendations for additional resources, and I encourage you to visit the site to both seek information and share feedback.
Additionally, remember that there are numerous resources on campus to help you navigate the pain, anger, sadness, confusion or trauma you may be experiencing. For students, University Health and Counseling Services will continue to offer counseling services and Support Space, and have added daily drop-in sessions and Student of Color Support Space with a Multicultural Specialist. We want students to have safe spaces to talk about their reactions to ongoing events.
Staff in the Dean of Students Office, the Office of Multicultural Affairs, the Flora Stone Mather Center for Women, the LGBT Center, the Office for Inclusion, Diversity and Equal Opportunity and the Social Justice Institute are also available to offer support and resources.
Please take care of yourselves and others. Please recognize that people in our community are in deep pain, and that systemic racism and injustice are all of our issues to address. We must stand in solidarity with our students, staff, faculty and community members of color against the horrific acts of violence, hatred and racism.
In addition to these recent events, we also still find ourselves in the midst of a global pandemic. I want to remind you about our COVID-19 Updates page, which includes all the most recent communications from the university, FAQs and tips for staying well during these challenging times.
Even though many of you may not physically be on campus at this time, we are fully committed to your well-being and success. If you're feeling anxious or overwhelmed, you can still contact University Counseling Services at 216.368.5872 to speak to someone.
Stay safe and stay well.
Sincerely,

Louis W. Stark
Vice President for Student Affairs