Event Date:
August 24th 9:00 AM - 10:00 AM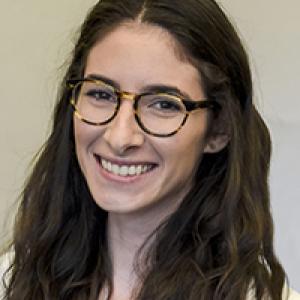 Presenter: Alannah Glickman, MS
Topic: Using a relational approach, this study investigates whether shopping close to home moderates the relationship between the proximate food environment and diet. To address this question, we develop the proximate food retail quality (PFRQ) score, an inverse-distance weighted measure of all food retailers within a resident's neighborhood that incorporates audit data of each food retailer. This study relies on data collected through 24-h dietary recalls and psychosocial surveys administered to 449 adults in two socioeconomically matched neighborhoods. Food retailer audits collected data on the availability, price, and quality of healthful foods. Seventy-one percent of study participants report conducting at least 50% of their food shopping within approximately one mile of their home. Household income and education are associated with likelihood to shop close to home, while access to a personal vehicle is not. Finally, results suggest that, for residents who shop primarily close to home, a one unit increase in proximate food retail environment score is associated with a 17.2-point increase in HEI-2010 score, a measure of overall diet quality that ranges from zero to 100. This study suggests that the food environment matters for those who use it and that a low-quality proximate food environment can amplify individual disadvantage.
Alannah Glickman is a PhD Candidate at the John Glenn College of Public Affairs at the Ohio State University. In her research, she aims to understand which public administration and policy mechanisms can help local and regional communities make their food systems more sustainable and more just. Glickman's research currently falls into two streams: (1) Investigating how social interpretations of space affect relationships between the built food environment, diet quality, and food security; and (2) Exploring how community engagement shapes local food systems change. Her research on public participation also extends beyond food systems to examine how participation processes facilitate power-sharing and affect bureaucratic behavior.