Event Date:
November 16th 9:00 AM - 10:00 AM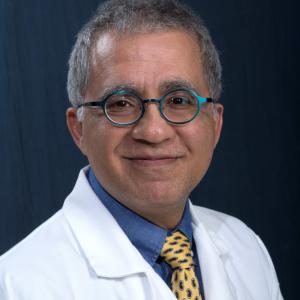 Presenter: Dr. Ashwini Sehgal
Topic:  About 500,000 Americans receive chronic hemodialysis treatment for end stage renal disease.  Compared to other medical treatments, hemodialysis has a high environmental impact because it requires large amounts of energy, water, and supplies and is accompanied by substantial waste production.  The accelerating impacts of climate change make it critical to understand and address the carbon footprint of healthcare, which is responsible for about one-tenth of all greenhouse gas emissions in the United States.  This presentation will review how healthcare emissions are calculated and will describe the results of a study that quantified emissions related to hemodialysis as well as sources of variation across facilities, treatments, and emission contributors.  Understanding the magnitude and variation of emissions may help identify measures to reduce their environmental impact. 
Dr. Ashwini Sehgal is the Duncan Neuhauser Professor of Community Health Improvement at Case Western Reserve University and Co-Director of the Center for Reducing Health Disparities.  He is also a nephrologist and Director of Research and Evaluation for the Institute for Health, Opportunity, Partnership, and Empowerment at The MetroHealth System.