Event Date:
March 22nd 9:00 AM - 10:00 AM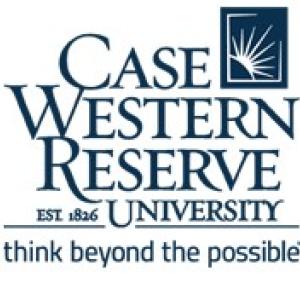 Presenters: Kenneth Loparo, Nick Barendt, & Christina Yoka
Topic: Particulate air pollution, especially fine particles (PM2.5), can have a profound impact on health. Unfortunately, existing particulate pollution monitoring systems are limited in temporal and spatial resolution - for example, there are a limited number of continuous PM2.5 monitors for all of Cuyahoga County, sampling hourly. The presenters will share their experience deploying and operating 50 air quality monitors across the region and building an integrated data and visualization website to begin to look at the correlation between high PM2.5 pollution and COVID-19. The work presented is a collaboration between CWRU, DigitalC, the City of Cleveland's Division of Air Quality, Cleveland Neighborhood Progress, and the IoT Collaborative. Funding for this work was provided by US Ignite, the National Science Foundation, and the Cleveland Foundation.  
Kenneth Loparo, PhD has been on the faculty of the Case School of Engineering at Case Western Reserve University since 1979. He is Nord Professor of Engineering in the Department of Electrical Engineering and Computer Science and holds academic appointments in the departments of biomedical engineering and mechanical and aerospace engineering in the Case School of Engineering. He has received numerous awards including the Sigma Xi Research Award for contributions to stochastic control, the John S. Diekoff Award for Distinguished Graduate Teaching, the Tau Beta Pi Outstanding Engineering and Science Professor Award, the Undergraduate Teaching Excellence Award, the Carl F. Wittke Award for Distinguished Undergraduate Teaching and the Srinivasa P. Gutti Memorial Engineering Teaching Award. Loparo is a fellow of the IEEE and has held numerous positions in the IEEE Control System Society including chair of the Program Committee for the 2002 IEEE Conference on Decision and Control, vice chair of the Program Committee for the 2000 IEEE Conference on Decision and Control, chair of the Control System Society Conference (CSS) Audit and Finance Committees, member of the CSS Board of Governors, member of the CSS Conference Editorial Board and Technical Activities Board, associate editor for the IEEE Transactions on Automatic Control and associate editor for the IEEE Control Systems Society Magazine.
Dr. Loparo's research interests include stability and control of nonlinear and stochastic systems with applications to large-scale electricity systems including generation and transmission and distribution; nonlinear filtering with applications to monitoring, fault detection, diagnosis, prognosis and reconfigurable control; information theory aspects of stochastic and quantized systems with applications to adaptive and dual control and the design of distributed autonomous control systems; the development of advanced signal processing and data analytics for monitoring and tracking of physiological behavior in health and disease. 
Nick Barendt leads the strategic planning, funding attraction, operations and public relations for ISSACS. He earned his MSEE and BSEE from Case Western Reserve University in 1998 and 1995, respectively.  Prior to joining ISSACS, he spent much of his career in industry, building products in robotics, industrial automation, test and measurement, and internet-of-things, from Fortune 1000 to startups.  His technical experience combines both real-time, embedded systems and scalable cloud computing. He has been an adjunct member of the Department Electrical, Computer, and Systems Engineering in the Case School of Engineering since 2012.  He is the primary creator and instructor of EECS377 - Introduction to Connected Devices, a technical elective designed to prepare students for constructing and maintaining Internet-of-Things (IoT) devices and systems. 
Nick fosters IoT collaborations across the university and with external partners to fulfill the mission of ISSACS—to conduct and support research, curriculum development, and translational efforts in technological areas including visualization, virtual, and augmented reality; software design and development; sensing, robotics, and control; networks and communication; modeling and simulation; embedded systems; data management and analytics; and cybersecurity. Nick builds collaborations between these technical areas with behavioral, social, legal, ethical and business disciplines to ensure IoT solutions are meeting societal needs, especially in the areas of manufacturing and healthcare.
Christina Yoka is the Chief of Air Pollution Outreach for the Cleveland Department of Public Health – Division of Air Quality (CDAQ).  Ms. Yoka and her team respond to neighborhood level air quality concerns through technical analysis and community education.  She is responsible for air quality outreach program direction, engaging stakeholders, and overseeing certain air permit regulatory actions at Cleveland facilities.  Since joining CDAQ in February 2018, Ms. Yoka has led the development of community air monitoring initiatives that engage organizations, local researchers, and youth.  Ms. Yoka and the Outreach team deliver project based learning experiences for youth utilizing air sensors to learn about conducting high quality citizen science research.  
Ms. Yoka was the Clean Transportation Program Director at Earth Day Coalition, a U.S. Department of Energy Clean Cities Coalition, from 2014 – 2018.  She assisted organizations with vehicle fleets in exploring alternative fuel options that would meet their operational needs. She served as the local primary investigator on multiple federal awards for reducing emissions in the transportation sector such as the Midwest EVOLVE (Electric Vehicle Opportunities: Learning, Events and Experience) multistate partnership.  In 2017, Ms. Yoka led the Reducing Greenhouse Gas Emissions through Alternative Fuels project that convened regional fleets in a series of workshops; introduced educators to career pathways in this field; and produced three educational videos documenting career pathways.   From 2010 – 2014, Ms. Yoka was the Special Events and Marketing Coordinator at Earth Day Coalition. Ms. Yoka has a B.A. in Comparative Religious Studies and a B.S. in Environmental Sciences from Cleveland State University.  She also earned an M.A. in Zoology from Miami University (OH) through the Advanced Inquiry Program.