Event Date:
August 31st 9:30 AM - 12:30 PM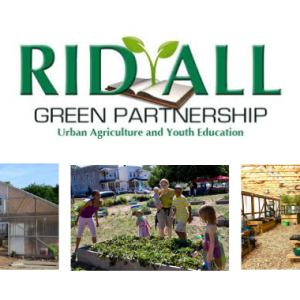 The Nourishing Power Network will be hosting their first networking event at the Rid-All Green Partnership Farm, also serving as the Swetland Center's August seminar!

The Rid-All Green Partnership is centered around urban agriculture and youth education. Co-founder Keymah Durden's goal is to "transform communities by creating access to holistic, nutritional food for the spiritual and nutritional development of peoples and families throughout the world."
The event schedule is as follows:
9:30 - 11:30: The Nourishing Power Networking event will include introductions, a tour of Rid-All Green Partnership farm, and a workshop on composting led by Keymah Durden. 
11:30 - 12:30: Attendees will be served lunch, with opportunities to shape future networking events and connect with individuals in your respective sector of the food system. The first 50 registrants will get lunch free-of-charge. 
Networking opportunities will take place throughout the event.
The Rid-All Farm is located at 8129 Otter Ave, Cleveland, OH 44104.
Please contact Lindsay Osborn (lmc160@case.edu) & Brooke Kahl (bck51@case.edu) with any questions!
---