Event Date:
September 27th 9:00 AM - 10:00 AM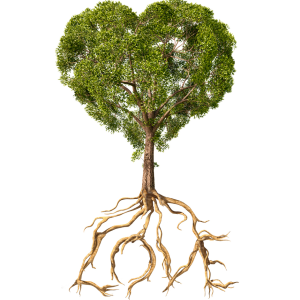 Presented by: Teela S. Patterson
Healing Spaces are beautiful community greenspaces- like flower, vegetable & herb gardens, and parks- that promote individual restoration and community cohesion. The mission of Healing Spaces is to inspire our neighbors to take bold action to cultivate, maintain, and support attractive and sustainable community greenspaces. 
Through connection, education, and inspiration, Healing Spaces:
Raises awareness around environmental and social justice matters
Develops community building strategies that improve individual and collective outcomes
Mobilizes community members, stakeholders, and legislators about the urgent need to address climate change in our communities
This presentation takes a deeper look at an environmental justice (i.e., Environment x Social Justice) journey and the learnings from documentary production to community listening forums and community building events (with videos, photos and clips).  We examine how transforming Cleveland's abundant abandoned, derelict parcels into attractive, sustainable community greenspaces with programming are providing individual restoration and community cohesion and much more.
Teela Patterson is the the visionary and lead writer behind Healing Spaces, an environmental justice initiative that began as a Cleveland Documenters [https://cleveland.documenters.org/about/, for reference] environmental justice project. 
In Spring 2021, with the support of an amazing team of journalists, collaborators, and sponsors, she began a journey to address the issue of urban blight; that is abandoned, derelict land parcels that riddle low-income communities of color in Cleveland, Ohio.  This initiative quickly evolved to include:
filming a documentary
documenters team survey to explore healing spaces across the city of Cleveland 
a timeline of environmental justice in Cleveland
visual and creative art expressions, and ultimately
the genesis of the largest, most impactful environmental justice movement to date!
Teela's Why
She does this not only because advocating for fair practices and policies is the right thing to do for humanity and the Earth we inhabit-  but also to ensure that all children have access to quality parks or playgrounds and to mitigate undue stress and burden upon citizens of a particular zip code (ie redlining). 
Teela has a phenomenal son named Phoenix and a Siamese cat named Hera. 
---
Interested in watching clips from the documentary? Check them out here!
Follow Healing Spaces on Instagram @healingspaces.cle!
---