connect
ALUMNI AWARD WINNERS
The Alumni Association of Case Western Reserve is recognizing recipients of its 2015 Alumni Awards during homecoming. The awards are for professional accomplishments, service and overall achievement.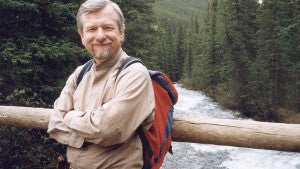 photo: Jeannemarie Baker
DISTINGUISHED ALUMNI AWARD
William F. Baker, PhD (ADL '66, GRS '68, '72, communication sciences)
Growing up, William Baker enjoyed pretending the family vacuum cleaner hose was a microphone. Even then, he knew what he wanted: a life in broadcasting.
As a Case Western Reserve graduate student in communication sciences, Baker was a producer at WEWS-TV Channel 5 in Cleveland, creating The Morning Exchange, which became a national model for local morning talk shows. Its success propelled Baker to start a similar program in Baltimore and persuade a young newscaster to join as a host—a move that began Oprah Winfrey's talk show career. Later, as president of Westinghouse Television, Baker helped launch the Discovery Channel and the Disney Channel.
In 1987, he became CEO of WNET-Channel 13 in New York City, then and now the country's largest PBS station. While there, he launched the long-running Charlie Rose show.
"Case Western Reserve gave me intellectual and emotional strength," said Baker, an emeritus member of the Board of Trustees. "A really good education gives you a strategic edge." Baker is on the faculty at Fordham University, IESE Business School in Barcelona, Spain, and the Juilliard School, where he teaches artists the entrepreneurial side of their craft.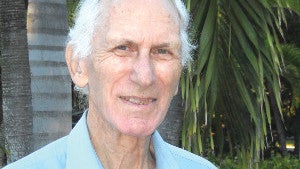 photo: Courtesy of Florida Weekly
THE PROFESSIONAL ACHIEVEMENT AWARD
Robert Hilliard, PhD (GRS '49, '50, dramatic arts)
During 70-plus years as an author, playwright, media professional, university dean and professor, and public servant, Robert Hilliard heeded his personal mantra: "Be ashamed to die until you've made the world a better place."
As an infantryman recovering from an injury during World War II (for which he received the Purple Heart), he attended a concert by just-liberated Holocaust survivors at St. Ottilien, a U.S.-run displaced persons camp in Germany. Struck by the facility's deplorable conditions, Hilliard and another GI smuggled in food and widely circulated an open letter describing the abuses they witnessed. The 2002 film Displaced!: Miracle at St. Ottilien is about their campaign, which caught the eye of President Harry S. Truman and led to an investigation and improved conditions at the camp.
"I learned early on that the arts and media were the most powerful forces in the world for affecting peoples' minds and emotions," he said.
After the war, Hilliard was attracted to the theater department at Western Reserve University because he could study both drama and the emerging medium of television. After graduating, he worked in professional theater and the media, as a New York drama and film critic, served in government as chief of public broadcasting at the U.S. Federal Communications Commission and later was dean of graduate studies at Emerson College, retiring as a professor emeritus. Among the more than 35 textbooks and novels he has authored or co-authored is Writing for Television, Radio, and New Media, first published in 1962 and now in its 11th edition. He lives in southwest Florida and writes plays that have been produced in regional theaters.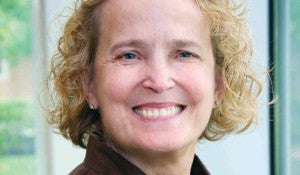 photo: Courtesy of Joy Shefter
THE DANIEL T. CLANCY ALUMNI SERVICE AWARD
Joy Shefter, MBA (FSM '66)
"Joy, A Spartan for Life" is how Joy Shefter signs her emails. The Los Angeles resident always has been a proud and involved alumna, but a mid-1990s visit from Dan Clancy, then the university's Alumni Association director, set in motion more than two decades of even more active volunteerism.
"Dan helped me see the university as a family," she said. "One that's there for you no matter what."
Shefter has organized countless alumni events, including faculty speeches, meet-ups and the longest-standing tradition among all alumni chapter events: the annual Hollywood Bowl Concert and Picnic, which just celebrated its 25th year.
The first college graduate in her family, Shefter credits Flora Stone Mather College professors for preparing her not only for her first career as a K-12 art teacher, but also her midlife pivot into food styling as a resident chef for network TV shows and later, into business consulting.
"Serving our university is an honor," said Shefter, who leads the Los Angeles chapter of The Alumni Association and was a founding and now an emeritus member of The Alumni Association Board of Directors. The university "transforms people by giving them knowledge. That's the greatest thing you can do in this world."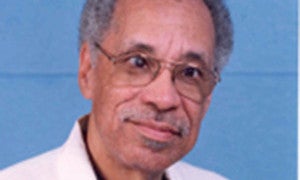 photo: Courtesy of Robert Haynie
THE NEWTON D. BAKER DISTINGUISHED SERVICE AWARD
Robert Haynie, MD, PhD (GRS '72, chemistry; MED '78)
When Robert Haynie's father died, the then-high school junior knew affording college would be difficult. After scholarships carried him through Case Western Reserve School of Medicine, he pledged to provide the kind of helping hand to others that allowed him to become a doctor.
"If I can provide a little light for someone, maybe it could make the difference," said Haynie, an associate dean for student affairs and associate clinical professor of medicine. "Without help, I probably wouldn't be sitting here."
Haynie helped launch the Health Profession Pipeline Program with the Joan C. Edwards Charitable Foundation. The program works to increase the number of minority students on campus by providing scholarships to students at the nearby John Hay High School so they can earn both a bachelor's and medical degree at Case Western Reserve.
Haynie also heads the Robbins Society at the medical school, one of four academic societies to which incoming students are assigned to enhance their sense of community and provide them a faculty member charged to provide academic advising and other support. Haynie leads his students in providing tutoring, writing workshops and public health education at local high schools.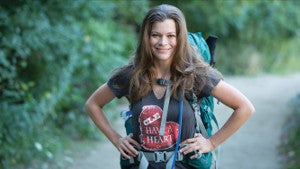 photo: Courtesy of Jacquelyn R. Adams
THE YOUNG ALUMNI AWARD
Jacquelyn R. Adams (CWR '02)
As a Peace Corps volunteer in Tanzania, Jacquelyn Adams saw girls too afraid to make eye contact—a result, she said, of harsh treatment woven into some local cultures.
The experiences stuck with her, and, in 2013, she founded a nonprofit in Kenya with the goal of eradicating child marriages and genital mutilation among the Maasai people in Kilgoris, Kenya. The organization, Tareto Maa (meaning "Help for the Maasai") USA, helps provide the funds to shelter, feed, clothe and educate 122 girls—most of whom fled their homes to avoid these cultural traditions.
"The horrors of mutilation, often done without anesthetic, made me furious and want to do something," said Adams, president of Tareto Maa USA. "Our organization is challenging atrocities that have existed for far too long, and is mostly run by East African locals motivated to change their own communities."
Adams—named a member of Crain's Cleveland Business "Forty under 40" class for 2015—is on leave from her engineering job at Steris, a medical-equipment maker in Mentor, Ohio, and is partnering with Girl Scouts of North East Ohio on an initiative to build confidence in young women through outdoor exploration.
"I feel called to encourage girls to challenge themselves," she said. "Empowering them has empowered me."