CONNECT Spotlight
Uniting Nurses of Color
A Pioneer in the Field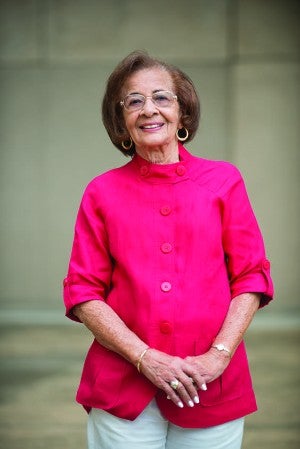 PHOTO: GEDIYON KIFLE, NATIONAL BLACK NURSES ASSOCIATION
When Betty Smith Williams, DrPH, RN (NUR '54) became the first black student to earn her nursing credentials from the Frances Payne Bolton School of Nursing, she already had activism in her veins. Her mother advocated for minority rights and was a leader in the South Bend, Indiana, chapter of the NAACP starting in the 1930s.

Responding to segregation in nursing education and leadership in the late 1960s, Williams (no relation to Eric Williams) was determined to unite black nurses nationally to focus on health issues that were particularly acute in minority communities.

In 1971, Williams (who co-founded the Council of Black Nurses in Los Angeles three years earlier) and 17 other national nursing leaders met in Cleveland and approved her motion to establish the National Black Nurses Association (NBNA). At the time, she was an assistant professor in the School of Nursing at the University of California, Los Angeles.

"I thought black nurses needed a way to communicate with each other. We had no voice, but we understood our culture and our unique needs better than anyone else," said Williams. She served as NBNA president from 1995 to 1999, has remained active in the organization through the decades and is now a professor emeritus at California State University, Long Beach. Her late sister, Lillian Smith Bell-Gaines, PhD (GRS '55, education), also was a Case Western Reserve alumna.