CONNECT Venture
Reinvention in the Rustbelt
These Alums Create Furniture Built on the Past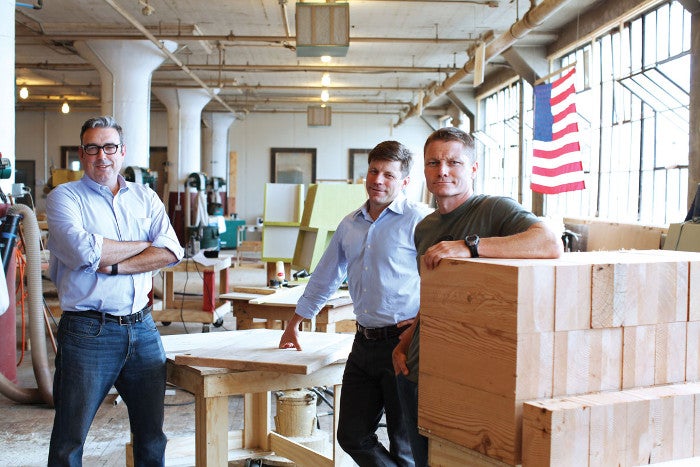 PHOTO: MICHAEL F. McELROY
When a Cleveland bridge spanning the Cuyahoga River was being rebuilt in 2013, crews tore off giant planks of wood that were destined for landfills.

That's when Rustbelt Reclamation—with a leadership team that includes three Case Western Reserve alumni—stepped in to give the lumber new life.

The Cleveland-based company harvests mostly dense, old-growth wood from giant, empty factories, steel mills, foundries and other sites that once embodied the Midwest's industrial heyday. It then uses artisan methods to craft furniture, including tables, bars and desks for hotels, restaurants and other commercial clients from Maine to Hawaii.

"Our products and their story, like our region, are all about reinvention," states the company's website, rustbeltreclamation.com.

The company likewise is about reinvention. It grew from an experiment launched in 2010 when Deej Lincoln (MGT '07) took over an interior furnishings business and sought to distinguish it with products made from reclaimed materials.

Demand took off, and Lincoln brought in his brother Brinton (MGT '13) as vice president of operations and Wayne Barry (MGT '13) as vice president of business administration.

"We are unique in what we provide, the materials that we use, the markets that we serve, the craftsmen who are here," Barry said.

As for the salvaged lumber from the Columbus Road Bridge, company craftsmen transformed it into tables now found in The Corner bar at Progressive Field, home of the Cleveland Indians.

And inlaid in those tables—as well as other company furniture—are wooden coins, each providing a detail about a material's past life, such as a company name. The information offers an important link to the past, Deej Lincoln said.

"This wood," he added, "has earned the right to be repurposed."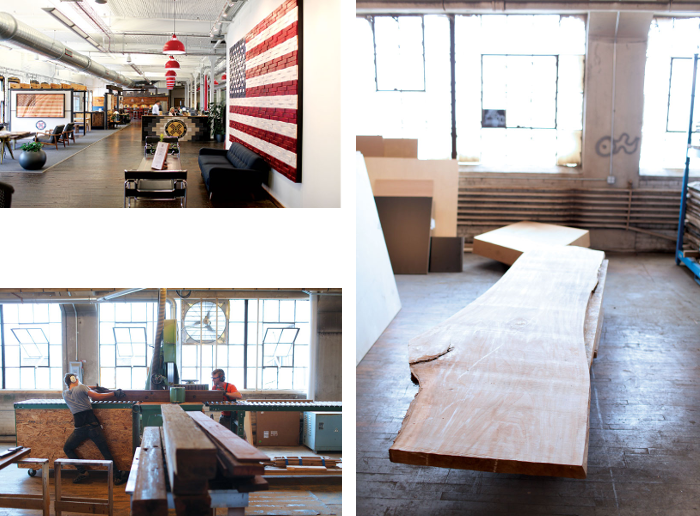 PHOTOGRAPHY BY MICHAEL F. McELROY