LENS Health and Wellness
Timing Labor
Developing Medications to Extend Pregnancy and Save Babies' Lives
Pregnancy can seem routine—until it's not.

Some 15 million babies worldwide are born prematurely every year—and nearly 1 million die from related complications. Yet the causes of preterm birth remain a mystery.

"A perplexing issue about preterm birth is the apparent randomness of its occurrence and our inability to prevent birth once preterm labor starts," said Sam Mesiano, PhD, professor of reproductive biology in the School of Medicine at Case Western Reserve.

Mesiano is a leading researcher working to unravel the mysteries behind preterm birth. In 2013, he received funding from the Preventing Preterm Birth Initiative, which is funded by the Gates Foundation. That same year, March of Dimes tapped the medical school and local hospitals to join the March of Dimes Prematurity Research Center in Ohio, a statewide collaborative that's part of a national network of five such centers, and named Mesiano project director for Northeast Ohio.

His team focuses on how the hormone progesterone keeps the uterus in a relaxed state throughout pregnancy—and then how progesterone's blocking action stops, triggering changes that set labor in motion.

The timing is critical. If progesterone stops working early, the uterus begins to contract, leading to preterm birth. Mesiano's team has identified progesterone-like molecules to keep the uterus relaxed. And they've developed novel compounds now in pre-clinical trials to prevent progesterone withdrawal.

Ultimately, they aim to produce a therapy—ideally a pill taken as easily as prenatal vitamins—that could provide a simple way to prevent preterm birth.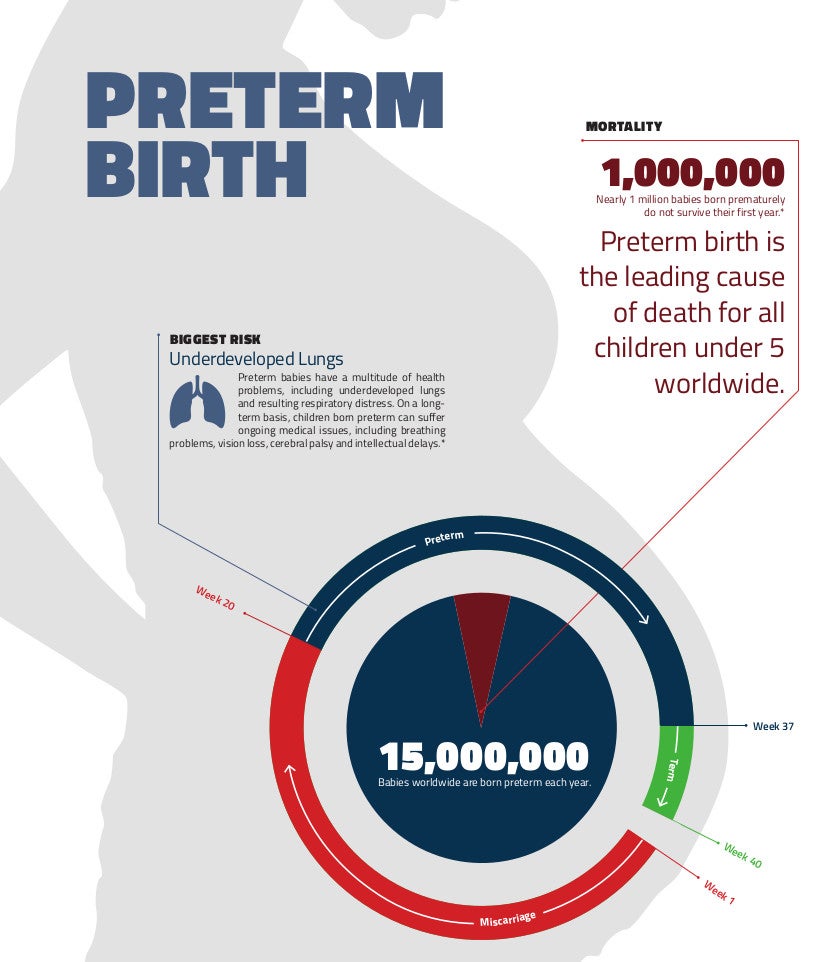 INFOGRAPHIC BY MARIANA CANO
BIRTH RATES
While preterm birth rates have come down in the United States, premature births remain the No. 1 killer of babies. The March of Dimes' goal for the nation: to lower preterm births from the current rate of 9.6 percent to 8.1 percent by 2020.*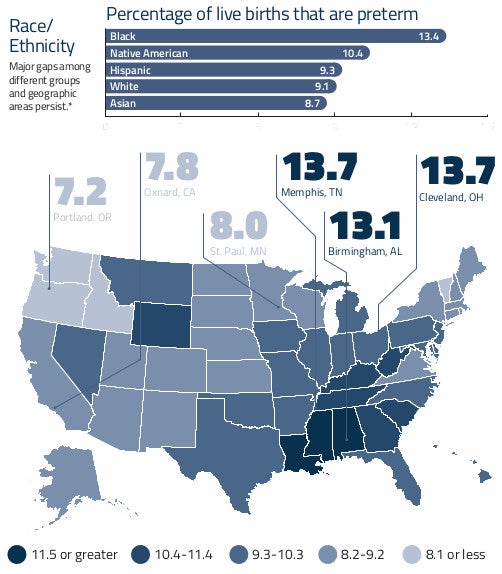 PREGNANCY, BIRTH & PROGESTERONE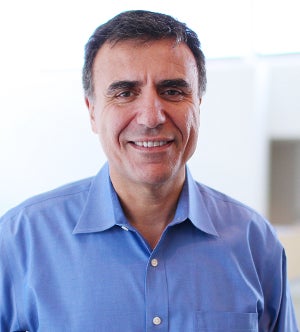 During most of a pregnancy, progesterone keeps the uterus in a relaxed and quiescent state. At some point, a birth-trigger mechanism overrides progesterone and causes the muscular wall of the uterus to contract and the cervix to dilate, leading to labor and delivery. Case Western Reserve's Sam Mesiano leads a team working to develop medications that prevent preterm labor by mimicking progesterone's relaxatory actions.

"Dr. Mesiano is conducting exciting and novel research to discover new therapies," said Eve Lackritz, MD, deputy director of the Global Alliance to Prevent Prematurity and Stillbirth. It manages the Preventing Preterm Birth Initiative, which helps fund Mesiano's work. "The long-term goal of his research is to develop an inexpensive therapy that will reduce the prevalence of preterm birth worldwide."