LENS Engineering, Science, and Technology
We'll Build an App for That
Creating Functional, Fun and Desirable Software
Plenty of people have promising ideas for mobile-device applications or apps, but moving from concept to reality often is an enormous leap.
Case Western Reserve's year-old CWRUcible program aims to make the process easier.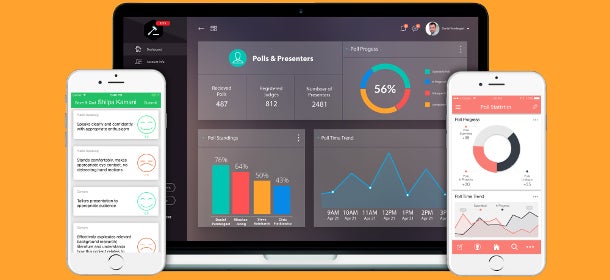 PHOTO: Courtesy of CWRUcible
Spearheaded by the university's Technology Transfer Office, CWRUcible is designed, like a crucible, to bring together many elements to create something new.
"Business and computer science students have the opportunity to work on real-world projects in an interdisciplinary team and work under the guidance of alumni, Silicon Valley venture capitalists and local industry," including Hyland Software—a local information-management software company, said Daniel Pendergast (MGT '14), who manages the program and is senior director of operations in the university's tech transfer office. "We want apps to be functional, desirable and fun to use—and we want them to have a real chance to succeed in the marketplace." Most recently, CWRUcible participants have done significant work on two apps. During the last academic year, first-year student Brian Li worked with two faculty members—Michael Fu, PhD, an assistant professor in the Case School of Engineering, and Jayme Knutson, PhD, an associate professor at the School of Medicine—on a tablet app for a game that works with stimulation therapy to help adults who have had strokes and children with cerebral palsy improve their dexterity.
And last spring, Minchae Jeong, another first-year student, began working on CaseJudge, an app designed to speed the judging process at poster competitions hosted by universities. By swapping paper ballots for an app that aggregates and calculates judges' scores immediately, event staff can save hours. After Case Western Reserve tests the app at its Research ShowCASE next spring, where up to 800 posters are expected, the team hopes to license the technology to other colleges and universities.
Jeong, a computer science major, said the technical work was rewarding, but what he found most valuable was learning to solve the countless small challenges that arise when bringing an app to life. "Most of the time, things didn't work out exactly as I expected," he said. "CWRUcible trained me to deal with reality."