LENS Business, Law, and Policy
Taking Care of Business
New Weatherhead School Dean Aims for Students to Reach New Heights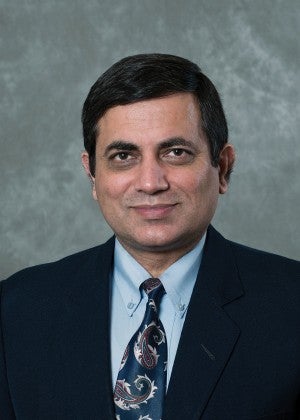 PHOTO: Courtesy of Manoj Malhotra
Manoj Malhotra knows how to give students solid academic grounding and valuable real-world experiences. He created undergraduate and graduate programs at the University of South Carolina in global supply chain and operations management that, within a decade, were considered among the nation's best.
But Malhotra, PhD, notes that the programs' outstanding reputations were not the end goal; they were the natural result of his larger philosophy. "When you take care of the students," he said, "everything else falls into place."
In September, Malhotra became dean of the Case Western Reserve Weatherhead School of Management, which he believes is well-positioned to become one of the country's top-tier business schools. "When people talk about the very best business schools in the nation, Weatherhead should be in that conversation," he said.
He succeeded Robert E. Widing II, PhD, who led the school for five years and will join the faculty full time after a one-year sabbatical.
Malhotra previously served as senior associate dean of graduate programs at the Darla Moore School of Business at the University of South Carolina. He also was chair of the Department of Management Science for 16 years, and in 2005 founded the school's Center for Global Supply Chain and Process Management, where he secured $4 million in funding from several large corporations. He also won multiple university awards for teaching, advising and research.
Malhotra joined the Moore School faculty in 1990, after earning his doctorate and two master's degrees at The Ohio State University. He received his bachelor's degree from the Indian Institute of Technology in Kanpur, India.
Malhotra also spent years steeped in the business world
as a consultant, working with companies including Continental Tire, Delta Air Lines and Walmart to improve their internal and external supply-chain processes and better manage operations.
Among his top goals at the Weatherhead School: encouraging even closer relationships between the academic and business worlds—particularly in areas of entrepreneurship, innovation and health-care management—and making graduates irresistible to companies. "When we can o er connections to industry, internship experiences, experiential learning and a strong curriculum, we'll help create graduates who are extremely valuable to their employers from day one."