CONNECT
Alumni Awards
Honoring six for their achievements
The alumni association of Case Western Reserve University is recognizing recipients of its 2018 Alumni Awards during Homecoming. The awards are for professional accomplishments, service and overall achievement. In addition, university President Barbara R. Snyder is bestowing an award for excellence.
STORIES BY KATIE LAUX AND ELLEN WALTER
ILLUSTRATIONS BY JOEL KIMMEL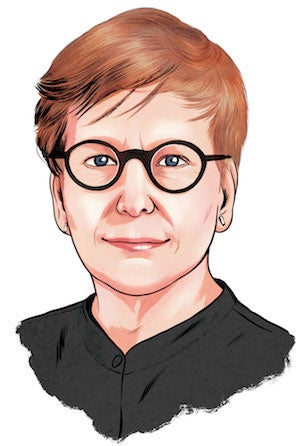 DISTINGUISHED ALUMNI AWARD
Gina Gibney (WRC '79; GRS '82, theater)
Gina Gibney launched her namesake dance company in New York City in 1991, serving as CEO, choreographer and artistic director. Since then, the dance company has blossomed into a $6 million-a-year operation, expanded to a second building, rents rehearsal space to other artists, mounts critically acclaimed productions and offers a variety of classes.
Gibney also is a social activist, providing movement workshops in more than 12 states and seven countries to help survivors of domestic violence express themselves through dance and find a sense of relief.
"What is so remarkable is to witness the transformation … of a woman exhaling for the first time, a woman laughing from the belly because she is at home in her body in a way she hasn't been in years, or maybe ever," Gibney said.
Her many accomplishments and initiatives have earned Gibney a reputation as a contemporary-dance powerhouse. Last year alone, Dance Magazine named her to its list of The Most Influential People in Dance Today and she received the 'Ernie' Award from Dance/USA—the national service organization for professional dance—for extraordinary leadership and empowering artists.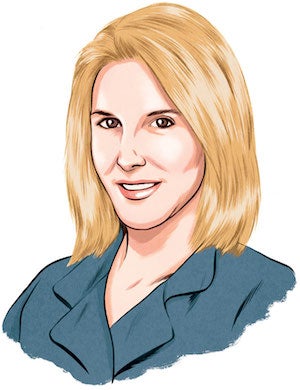 PROFESSIONAL ACHIEVEMENT AWARD
Kathy E. Magliato, MD (MED '90)
The first time Kathy E. Magliato held a beating human heart— steadying it at the request of a surgeon—she was transformed. The young physician knew in that instant she wanted to be a cardiac surgeon.
Today, she is a cardiothoracic surgeon at Providence Saint John's Health Center in Santa Monica, California, and among the relatively small number of women to hold that title. Her specialty areas include congestive heart failure, heart and lung transplants, heart disease in women and artificial-heart technology.
Her career has been so compelling that, in 2016, NBC used her New York Times best-selling memoir, Heart Matters, as the basis for Heartbeat, a medical drama that aired for one season. Magliato served as the show's executive producer.
More recently, Magliato—who also has an Executive MBA—developed a device to detect heart disease early and noninvasively, especially in women.
"I hope that, instead of operating on one or two patients a day," she said, "I could change the course of heart disease in hundreds of thousands of patients a day by utilizing this diagnostic technology."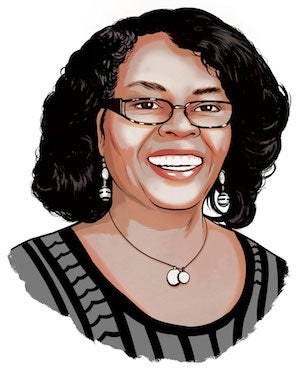 NEWTON D. BAKER DISTINGUISHED SERVICE AWARD
Janice Eatman-Williams (MNO '01)
When Janice Eatman-Williams learned of the water crisis in Flint, Michigan, she sprang into action. She organized campus and community-wide donation drives in 2016 and 2017, securing more than 12,000 bottles of water, 250 water jugs, 20 cases of cleaning wipes, dozens of water filters and more than 500 pounds of nonperishable food items—and drove goods to the city four times along with other volunteers.
She's also traveled extensively in the southern United States to help people who suffered from the damage of hurricanes Katrina and Isaac.
The Cleveland native demonstrates this same kind of dedication in her own community She has worked at Case Western Reserve for more than 20 years, mostly as assistant director for service-learning programs. She's currently director of school-based outreach, organizing volunteer activities for students, faculty and staff, such as the Flint water drive. She also does community outreach, providing children and families access to academic assistance, life-skills training and college preparation.
"This is not merely a job," said Eatman-Williams. "I feel that I am walking [with] a particular purpose."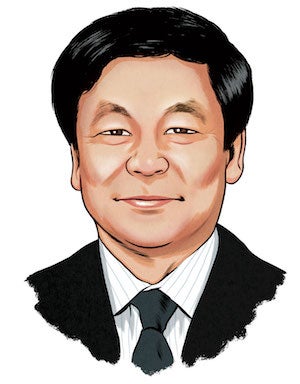 DANIEL T. CLANCY ALUMNI SERVICE AWARD
Takeshi Tottori (GRS '82, metallurgy and materials science)
Takeshi Tottori said that you can play "Where's Waldo?"— or, more accurately, "Where's Takeshi?"—while leafing through 20 years of Japan Alumni Chapter meeting photos because he appears in all of them. Not only has Tottori attended every celebration since the first in 1998, he has organized and hosted each one.
It's "the most effective way of refreshing my daily life with the feeling of [being] connected with CWRU," said Tottori, a Tokyo native.
Tottori said that at the university, he met students from around the globe who are "friends for life."
Today, he works as an intellectual property manager at Hiroshima University, helping professors protect and commercialize their work.
Tottori has been on university alumni committees that connect graduates with each other and current students, foster engagement in locations where there aren't alumni chapters and bring together leaders of regional chapters.
"I think Takeshi's real contribution has been in sustaining the Japan chapter," said Dan Clancy, executive director emeritus of The Alumni Association and the award's namesake. "I am honored he is receiving this award."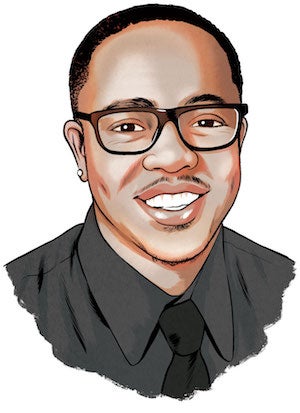 YOUNG ALUMNI AWARD
Donté L. Gibbs (CWR '10; SAS '12)
Community service is in Donté Gibbs' DNA.
He began volunteering at a local food pantry with his family at age 6, bred on service by his grandparents and childhood church.
"Youth engagement and community uplift became my guiding principles," he said.
As a graduate student, he was president of the Black Student Association at the Jack, Joseph and Morton Mandel School of Applied Social Sciences. And as an alumnus, he has served on the board of the university's African American Alumni Association.
He also works on revitalization efforts in the nearby Fairfax neighborhood, mentors children in greater Cleveland and coordinates volunteers at Manna Food From Heaven, which serves meals at homeless shelters.
He's also delivered more than 1,000 presents—including board games, sleds, movies and cookware—to East Cleveland families as a part of Donté's Gift Express, an initiative he started to help others during the holiday season.
In addition to his volunteer activities, Gibbs is the Gund Fellow at the George Gund Foundation, working on economic development and community revitalization projects.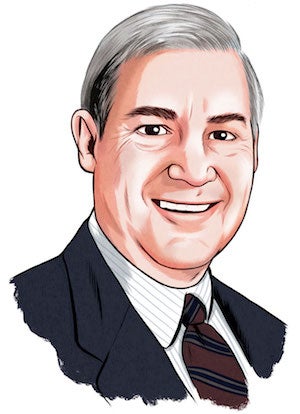 PRESIDENT'S AWARD FOR EXCELLENCE
Dick Reminger, JD (ADL '53)
After Dick Reminger earned a law degree by taking evening classes—while working full time as a trucking company safety director—he worried no one would hire a recent night-school graduate. So, in 1958, he opened his own firm.
Sixty years later, the firm now known as Reminger Co. LPA has more than 140 lawyers in 14 offices in three states, working in a range of areas that include defending trucking companies, hospitals and physicians in court.
"I always thought a law firm should be developed and managed as you develop and manage a family—that is 'firm and fair,' " Reminger said in his 1998 book, Closing Argument: Reflections on Building a Life and a Law Firm. "When you have the respect of the people you lead, you can accomplish anything."
Reminger retired from the firm in 1991, but continues as an adviser.
He's also an accomplished painter, with his landscapes and seascapes exhibited around the world, including in Ireland, Germany and Bermuda.
Reminger said he began painting during his legal career as a form of therapy to "clean out my mind on the weekend."