message
Art and Science
The benefits of bridging academic disciplines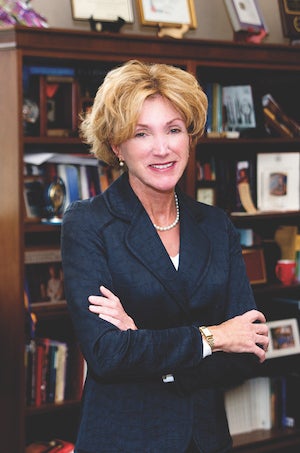 Among the greatest joys of working at a university is hearing from alumni you knew as students. The timing doesn't matter; graduation could have been a few decades ago—or just last year.
One of those messages came to mind as I reviewed the features in this issue. From the involvement of biomedical engineering professors Robert Kirsch, Bolu Abijoye and Dustin Tyler in the movie I AM HUMAN to dance professor Gary Galbraith's work infusing technology into performance, examples abound of ways that our faculty integrate seemingly disparate disciplines.
Our students share this spirit, regularly engaging in double majors like mechanical engineering and psychology or chemistry and music. Sometimes the combination involves a major and minor or, as in the case of 2019 graduate Maya Rao, a major and two minors.
The major was chemistry, which she felt aligned best with her hopes of attending medical school. The first minor was polymer science and engineering. And the second? English, first because of her love of literature. Then, in her sophomore year, she took a poetry course with Sarah Gridley.*
"I loved it so much," she recalled in an interview last year. Poems "really cover empathy, ethics, and a humanistic and holistic view of what it means to be a person."
As president of our Undergraduate Student Government during her senior year, Maya met regularly with top university administrators. In August, she sent an update after starting at George Washington University's School of Medicine, where the first assignment was to read Louise Aronson's Elderhood. The book, she wrote, inspired discussions about "what it means to live vs. live well" at the end of life.
"I've seen clearly the way that my humanities training at CWRU has played into my understanding," she continued, "…and how we as an interdisciplinary health care community now must find ways to translate these varied approaches and perspectives, new and old, into personalized care for patients."
Science and engineering, history and poetry. They all have a place in preparing our students for their professions—and, even more, their lives.
Barbara R. Snyder
President
*Read poetry by current students.