lens
CWRU's First NCAA Finals
Men's tennis team reached title match despite pandemic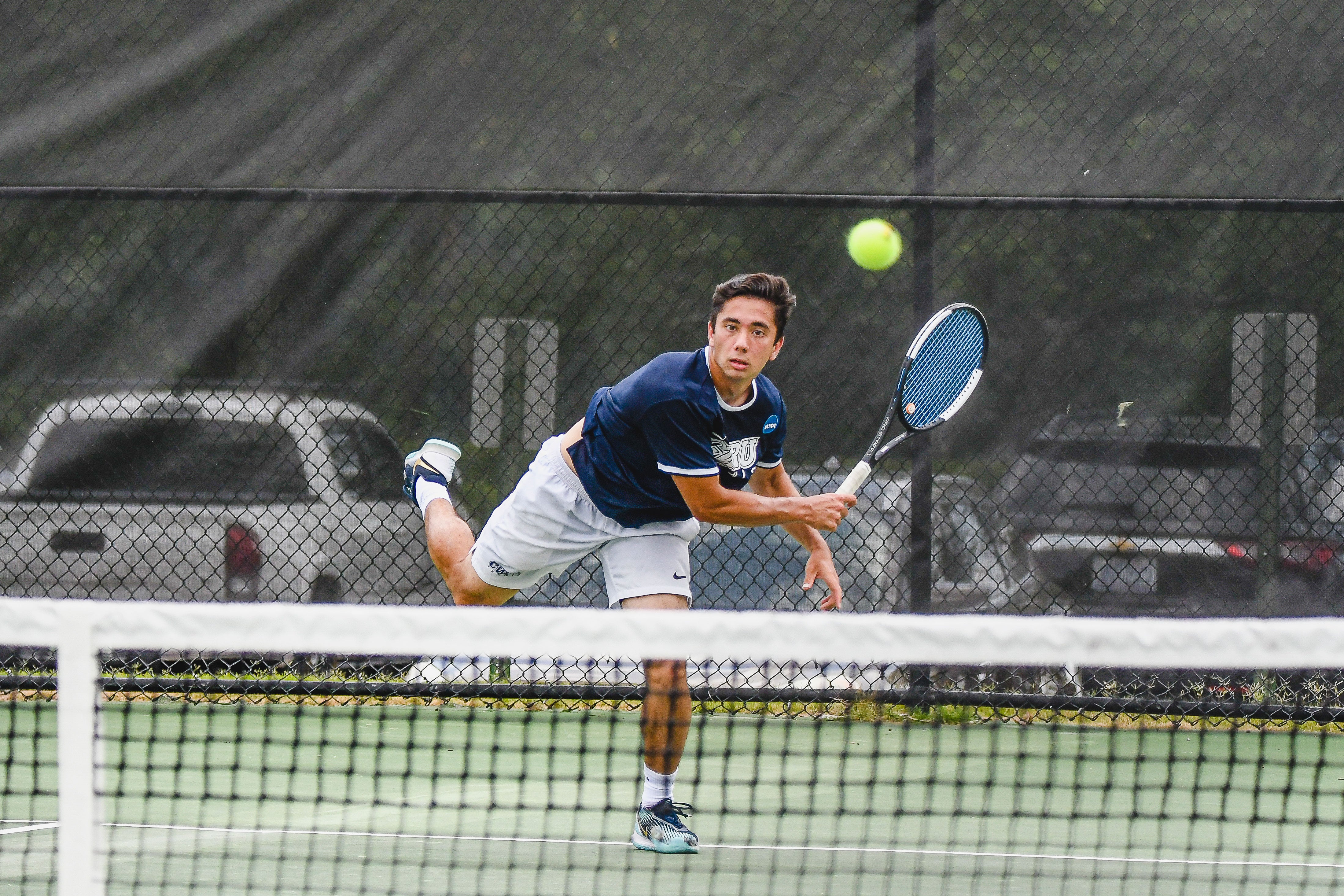 PHOTO: Reily Rogers
In the 51-year history of Case Western Reserve University athletics, no team has reached the heights that the 2021 men's tennis did: an NCAA championship final.
Although the Spartans fell to Emory University in the title match, they produced an impressive record (14-3) even as they observed pandemic protocols and overcame months of uncertainty and dozens of rivals.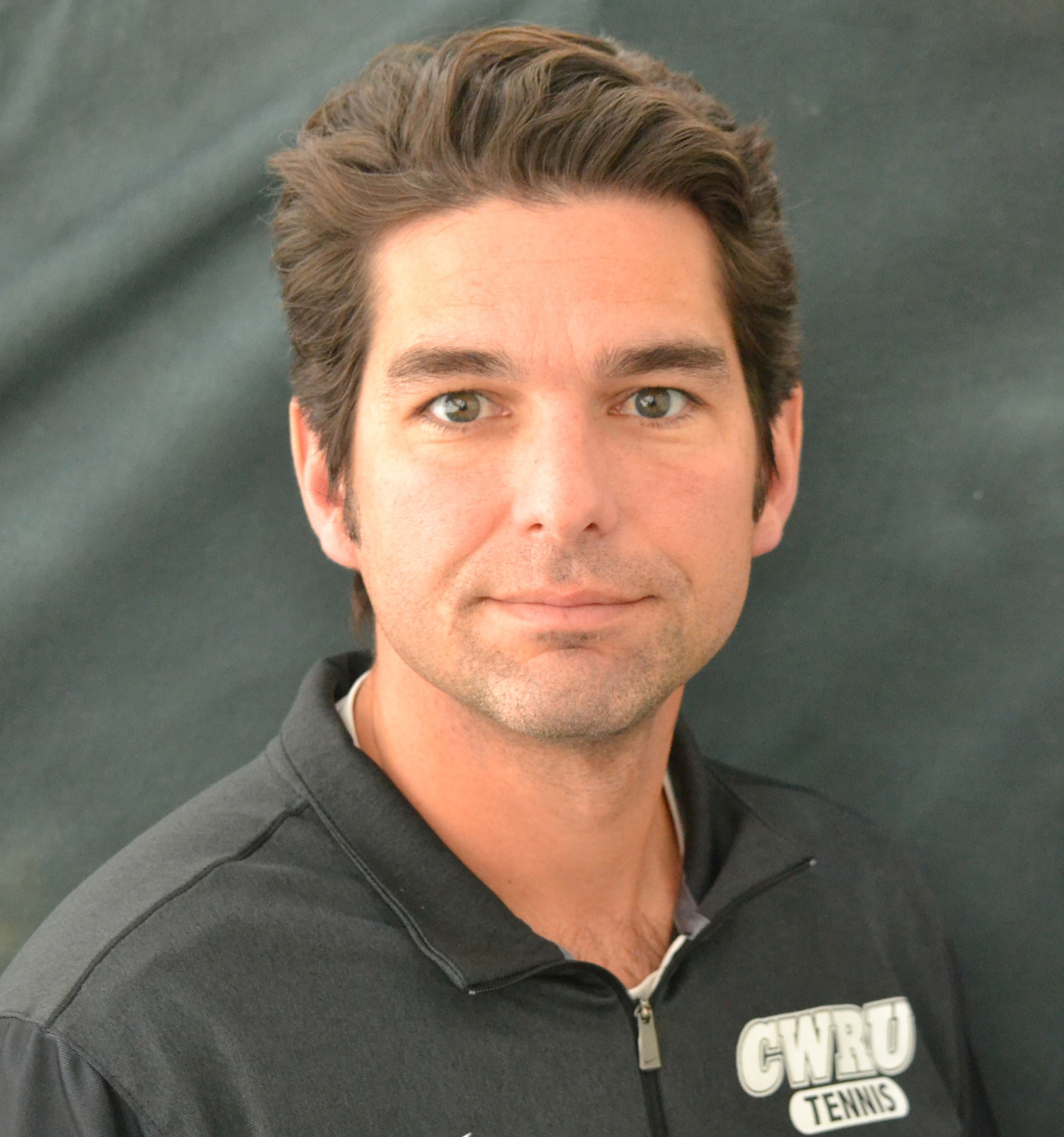 They did so with patience, creativity and teamwork.
"We were halfway through the spring portion of the 2020 season, playing matches in Florida," said team head coach Todd Wojtkowski. "We woke up one morning and were told that everybody had to go home because of the COVID virus."
The Spartans were 18-1 at the time. "We were playing our best tennis," recalled Chaitanya Aduru, now a senior. "COVID didn't allow us to peak."
A year and three days passed before the Spartans returned to competitive play, yet they found ways to stay in touch and in shape.
"We had Zoom workouts during COVID," said junior James Hopper, who earned All-America honors in the spring for the second consecutive year.
He said being together, albeit remotely, was important. "Despite how tough it was to stay focused during the hard times of being separated from each other, we still put in the hard work on a daily basis that allowed us to put ourselves in a position to compete in a national championship."
Wojtkowski said players understood what they needed to do—and that included participating in 6 a.m. practices. "They are dedicated," he said.
"I'm very proud of this team. They overcame a lot. At the finals, for me to see Case Western Reserve's name above other academic schools that shine bright, well, it means a lot. I'm sure it means a lot to my players, too."

Todd Wojtkowski, head coach of the men's tennis team

When the sport returned in March, the team followed strict health and safety protocols. And despite losing the fall 2020 portion of the schedule to the pandemic, the Spartans dominated in their march to the NCAA finals. The team secured victories in its first 12 contests against Division III schools without losing a match—including six wins against nationally ranked opponents—before falling to Emory in the national championship.
Aduru finished the season with a 10-1 record in singles matches and 8-4 in doubles play; Hopper finished with a 14-2 singles record and a 16-1 in doubles. Other players also had standout seasons.
The team is well positioned for the future.
In June, the Tennis Recruiting Network released its annual list of top recruiting classes (incoming first-year students) and ranked the Spartans No. 1 in Division III for the first time in the program's history.
And in July, Wojtkowski was named the Wilson/Intercollegiate Tennis Association Division III Men's National Coach of the Year.
"We're anxious to get back to the finals," said Hopper. "We're still very hungry for a championship."
Honored Athletes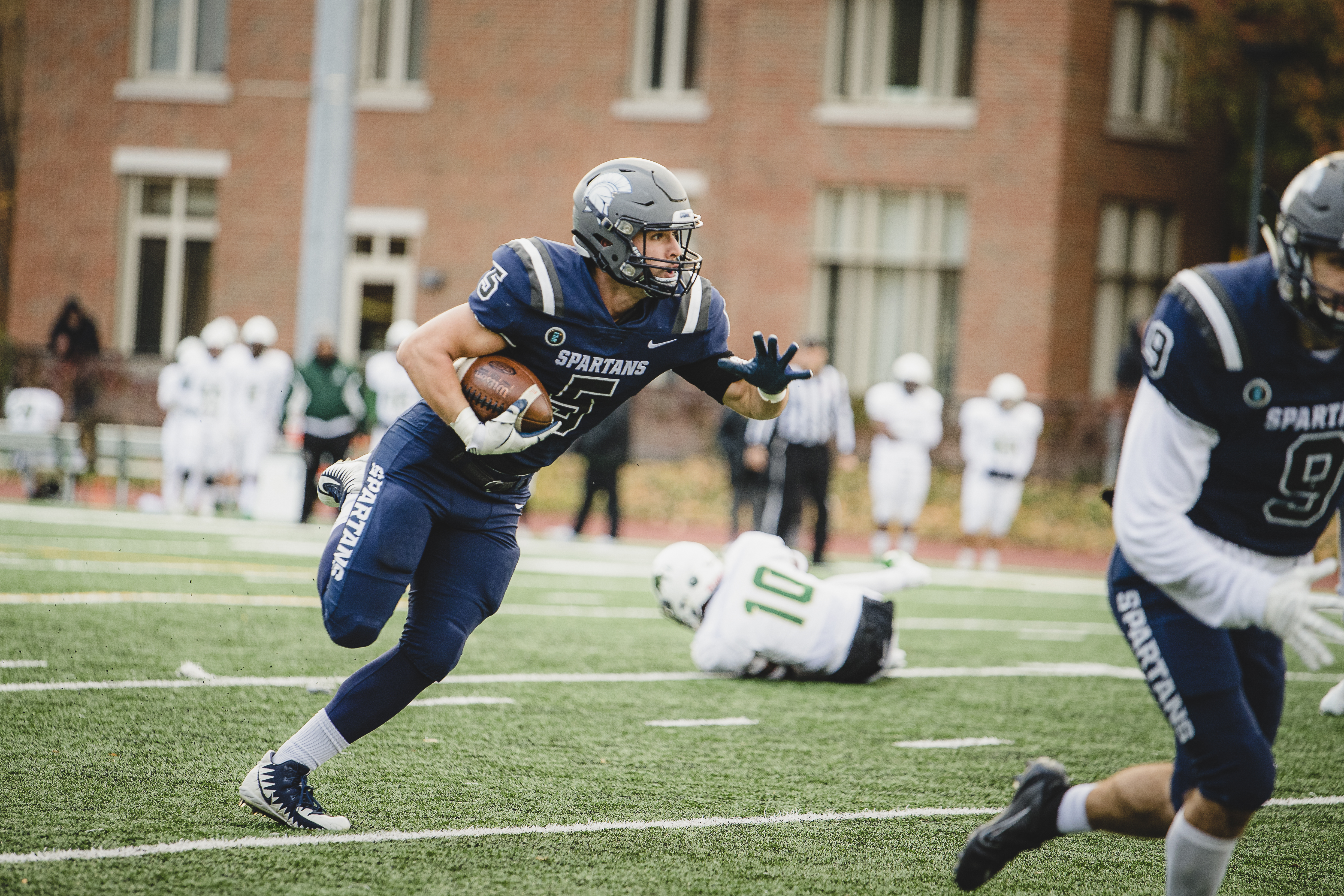 Photo: Naji Saker
Four Spartans—football player Patrick Crossey (CWR '20), softball player Sarah Miller (CWR '21), men's tennis player Matthew Chen (CWR '21) and women's tennis player Madeleine Paolucci (CWR '21)—are receiving prestigious NCAA Postgraduate Scholarships. The total is the most in a single academic year in the history of CWRU athletics.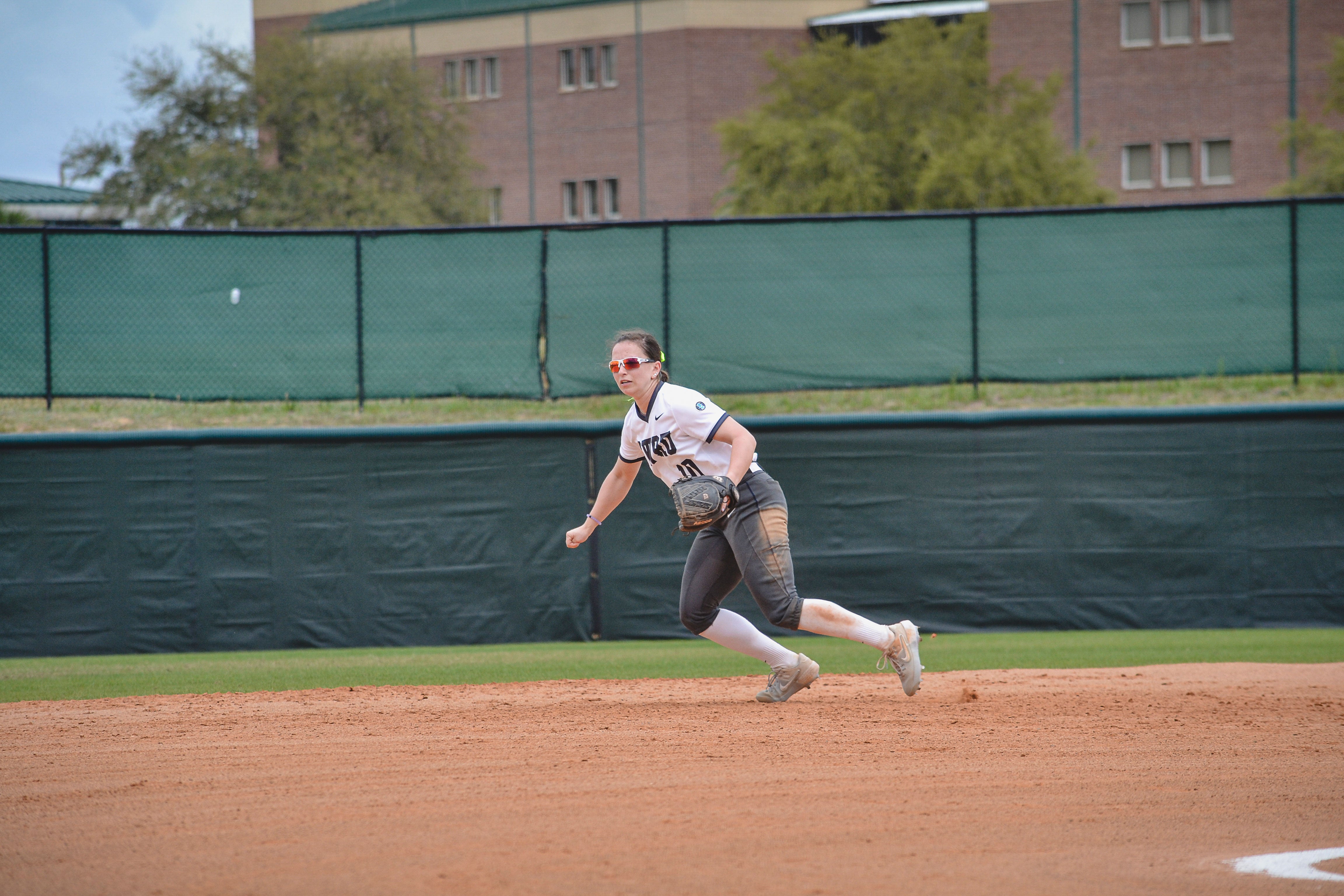 Photo: CWRU Sports Information
Paolucci, a five-time all-American, also graduated as the university's all-time most decorated player in women's tennis. And Miller was named to the National Fastpitch Coaches Association All-America First Team, becoming the third player in program history to receive all-America honors.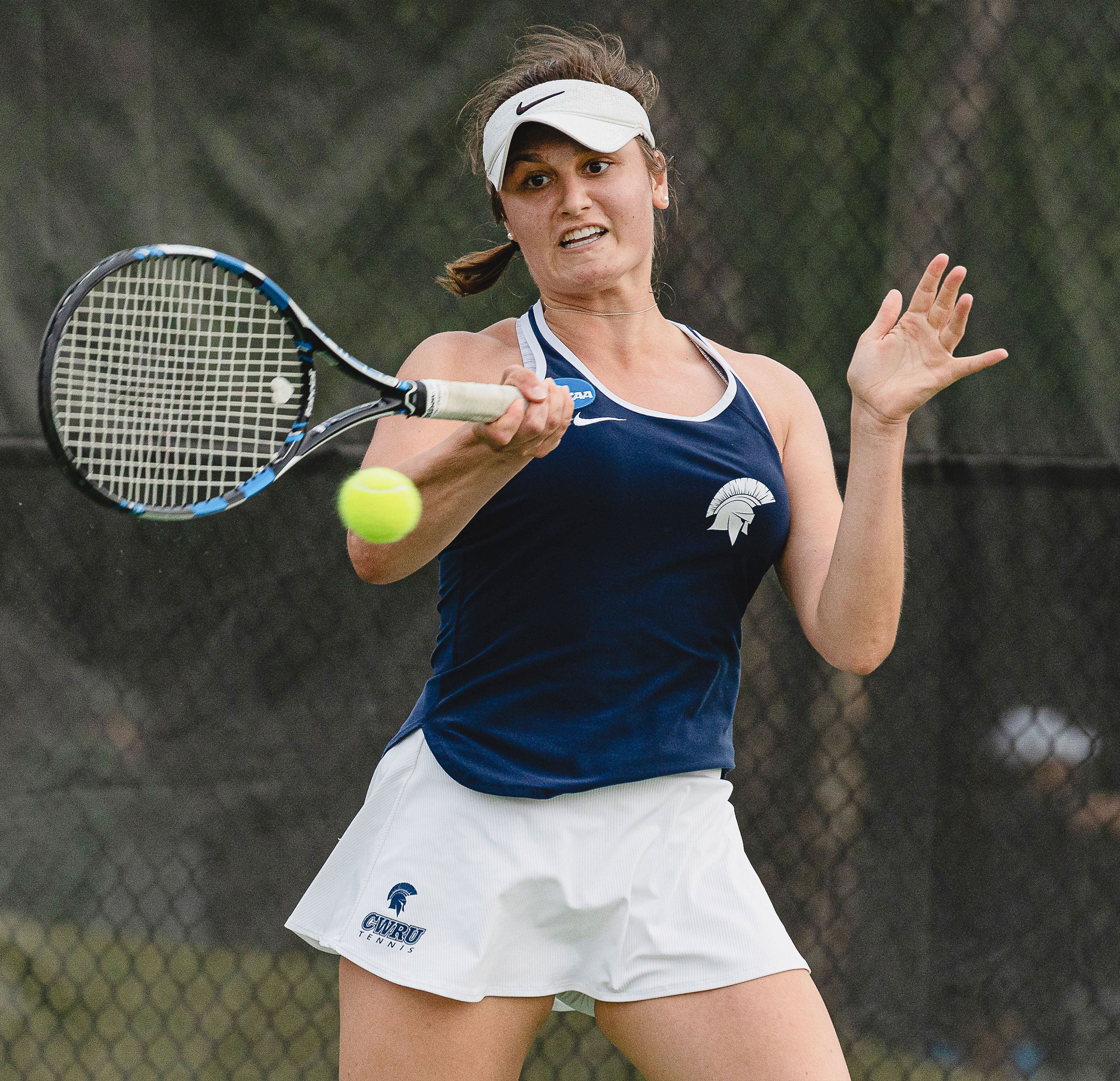 Photo: Reily Anderson
The four NCAA Postgraduate Scholarships were the highest among Division III institutions in 2020-21, and second only to Stanford's seven among all NCAA schools.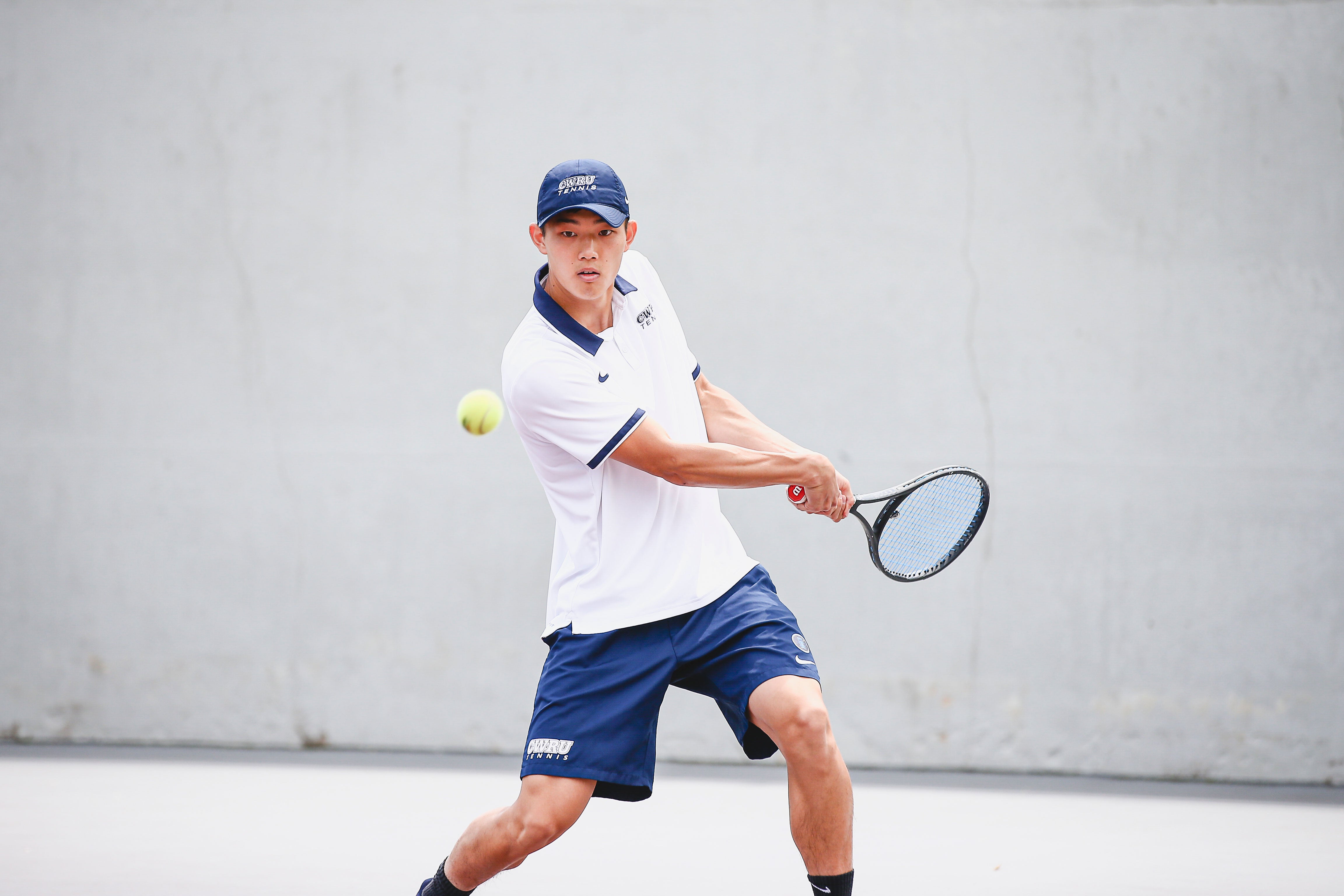 Photo: Norm Cohen