lens
Robot Wizards
For two alumni and brothers, the path to success began at Sears think[box]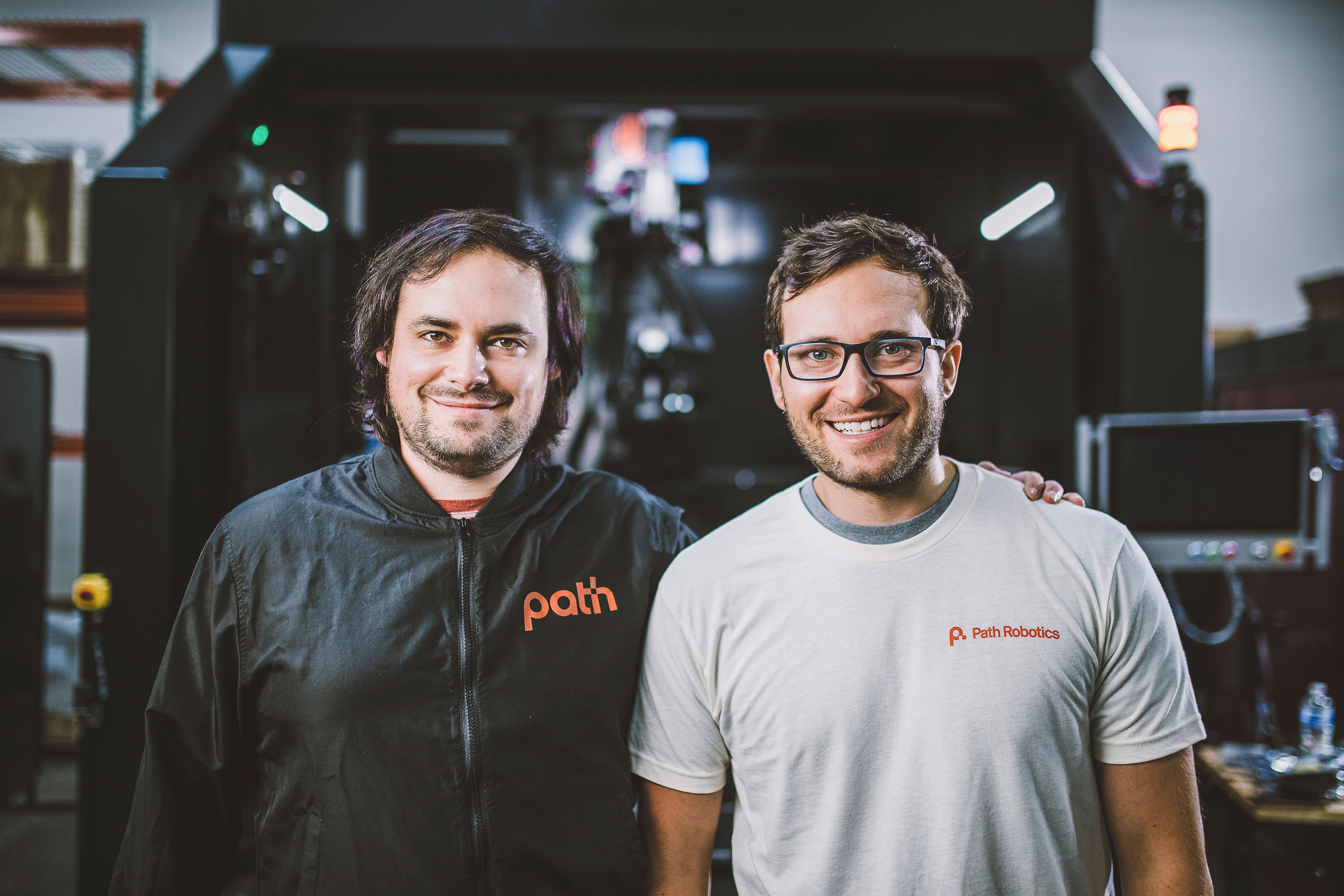 Photo: Courtesy of Path Robotics
As graduate students at Case Western Reserve, brothers Alex and Andrew Lonsberry spent marathon sessions at the Larry Sears and Sally Zlotnick Sears think[box] innovation center on campus, designing and testing their ideas for smarter manufacturing robots.
Today, investors think those ideas could prime American manufacturing for a new era. Since 2018 when the brothers formed Path Robotics, investors have poured about $170 million into the startup—including $100 million in July—based partly on the promise of its first product: a robotic welder that uses artificial intelligence (AI) to learn and improve on the job.
"Without think[box], we would not exist, period," said Alex Lonsberry (CWR '09; GRS '12, mechanical engineering), the company's chief technology officer and a doctoral student in the Case School of Engineering. "That world-class facility provided us with all the tools necessary to build our early prototype technology and test it. Think[box] was the ideal incubator and launchpad."
The campus community provided helpful professors, classmates who became collaborators, and a culture of innovation. "Those formative years at Case [Western Reserve] were tremendously important," he said.
Andrew Lonsberry (GRS '21, mechanical engineering), the company's CEO, came to CWRU for graduate work. He joined his older brother at the engineering school, where they pursued their advanced degrees and entrepreneurial dreams.
When a local manufacturer alerted them to the critical shortage of welders, they thought, "Why not a robot?"
The brothers soon learned that welding is considered an art requiring precision and an ability to adjust to any changes encountered along the interface between parts.
"Many manufacturers needed a machine that could adapt like a human," Alex Lonsberry said. "We set out to build a system that could do just that."
Because AI is an emerging discipline, the brothers had to invent as they learned, said Roger Quinn, PhD, the Arthur P. Armington Professor of Engineering and director of the Biologically Inspired Robotics program at the engineering school.
"Alex was always discovering a new paper, proposing a new idea," Quinn said.
"Time spent [in the program] ended up being some of the most critical in our lives," said Alex Lonsberry, whose master's degree research into the use of imaging technology to guide mechanical systems informed Path's technology.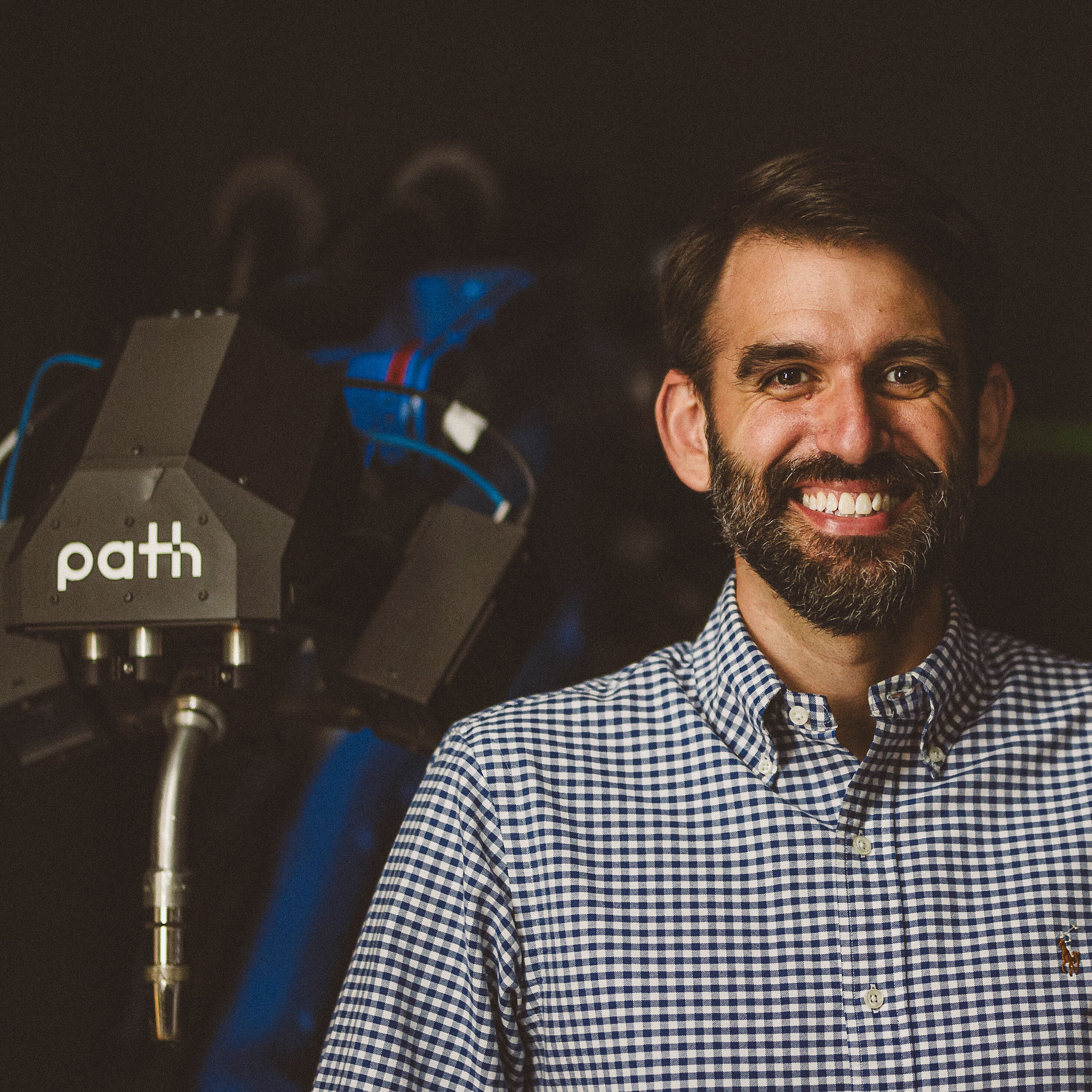 Photo: Courtesy of Path Robotics
That's also where the brothers met Matt Klein, a doctoral student in mechanical engineering, who later became a co-founder and now leads the company's robotics group.
Largely a software company, Path enhances existing industrial robots with AI capabilities and sensors it designs to create automated systems that find and weld seams, with an ability to self-adjust for each unique part.
The company has stressed that its robots won't take jobs from workers but will address a welder shortage and automate more routine and repetitive tasks.
The latest infusion of cash from several venture capital firms sparked a hiring tear at the Columbus, Ohio-based company. A workforce that numbered five in 2019 is expected to exceed 200 by year's end. The ranks include the brothers' father, Ken Lonsberry, the chief supply chain officer.
Alex Lonsberry said Path is expanding its focus, developing everything from new sensors to AI machine learning techniques with a variety of potential applications.
"Welding is where we are starting," he said. "It is not where we are ending."