lens
A Historic Season for Campus Teams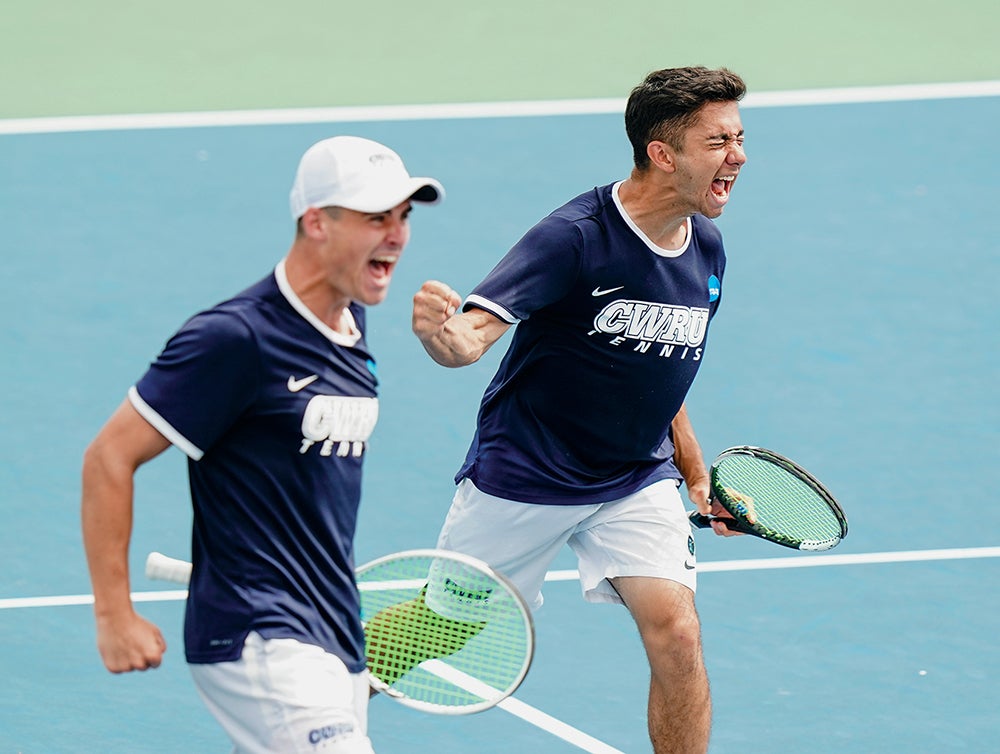 USTA/ Manuela Davies
Case Western Reserve athletic teams reached thrilling heights during the spring season, celebrating championship titles and racking up impressive records.
The men's and women's tennis teams reached the NCAA Division III Championships—with the men placing second—while the Spartans baseball and softball teams secured University Athletic Association (UAA) championships.
Junior James Hopper and graduate student Jonathan Powell (pictured above) reached the pinnacle of collegiate tennis, winning the NCAA Doubles Championship, just the second pair in program history to accomplish the feat.
"It means the absolute world to me to have the title and to finally be a national champion," said Powell (CWR '21, MGT '22). "That's something that can't be taken away from you."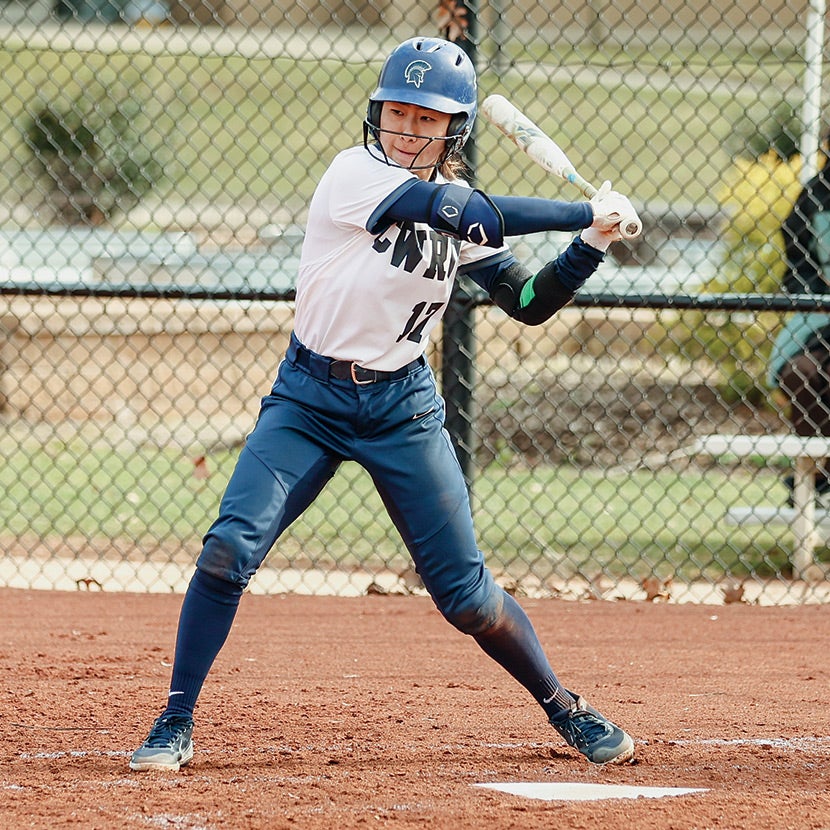 Tim Phillis
The softball team claimed its first UAA Championship since a three-way tie for the conference title in 2014, and its first outright championship since 1999. The team also qualified for the NCAA Division III Championship, reaching the Super Regionals and finishing with a 30-12 overall record. KaiLi Gross (pictured right) was named the UAA Sophomore of the Year after batting .398 with a conference-best .675 slugging
percentage.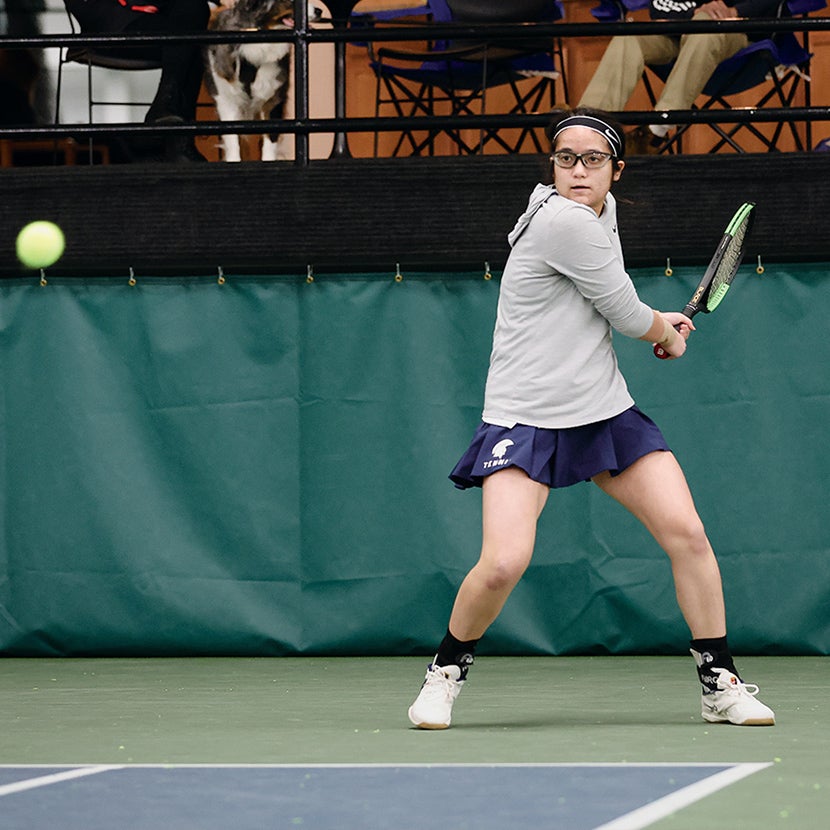 Tim Phillis
The women's tennis team posted one of the best seasons in program history in 2021-22, reaching the NCAA Division III Championship for the first time, winning its first NCAA Division III Championship Tournament match and ending the season 17-5, just one win shy of a program record.
Hannah Kassaie (pictured left) earned All-America honors for her singles and doubles play in 2022 as a first-year student.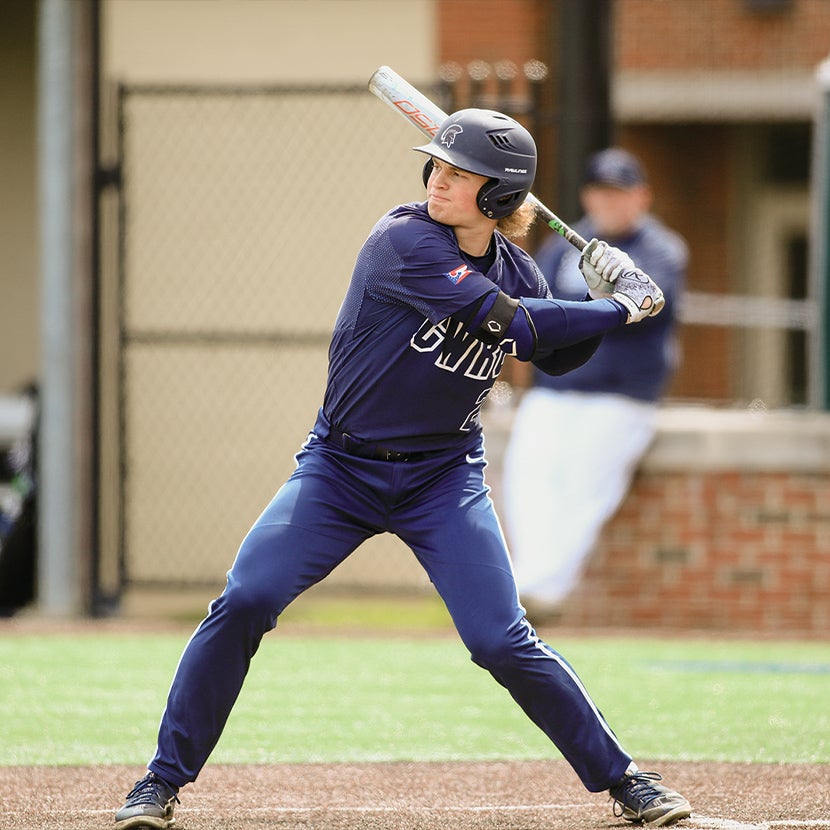 Tim Phillis
The baseball team tied with Emory University to split the UAA Championship, claiming its fourth UAA title in program history. It was the Spartans' first conference title since 2018, and the team ended the season with a 23-17 record. First-year student Nick Harms (pictured right) clinched a share of the UAA Championship with a walk-off home run in extra innings that lifted the Spartans to an 8-7 win over Washington University.