lens
New Leaders at Weatherhead School Primed for Possibilities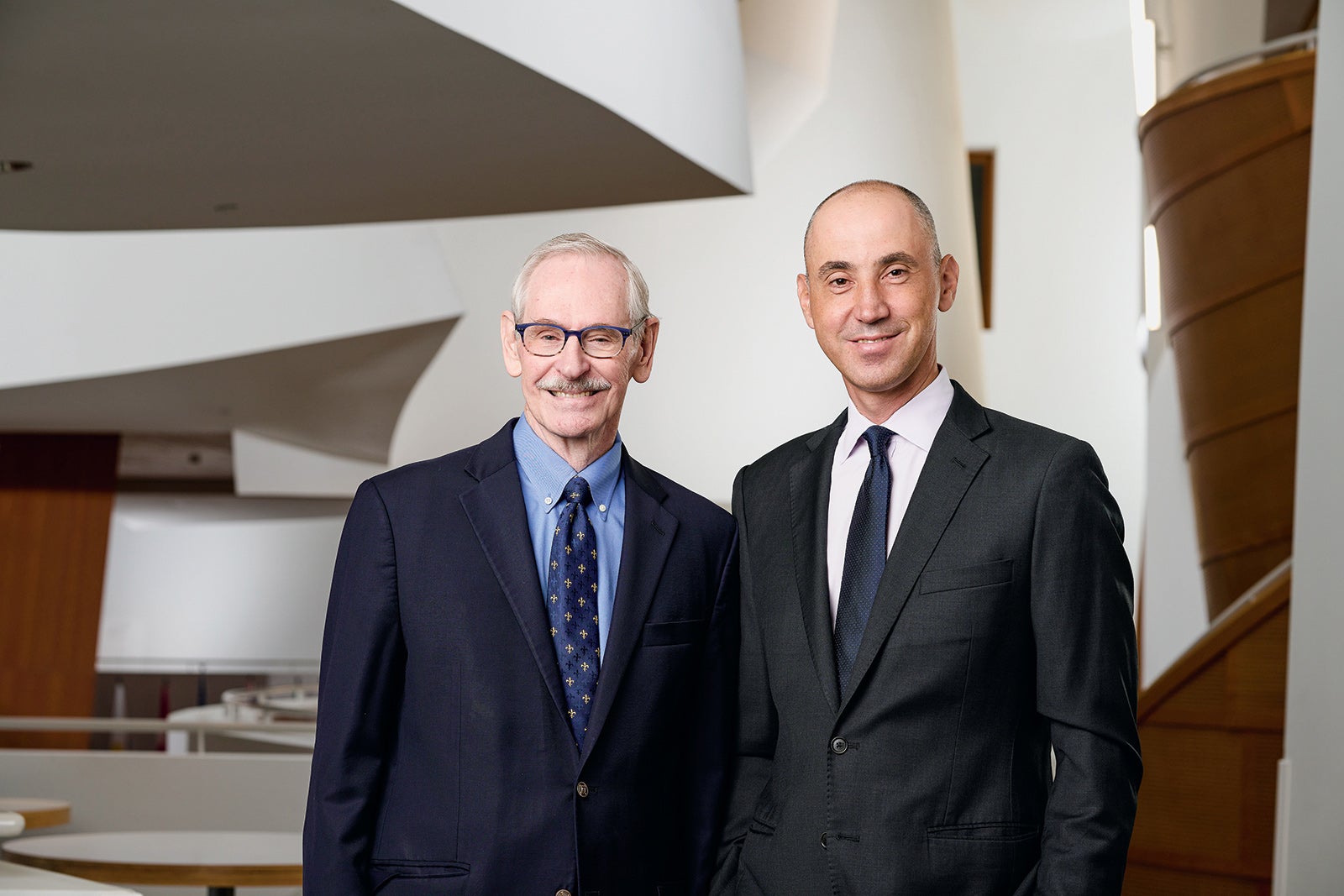 A nationally renowned professor and an alumnus turned investment executive are now interim co-deans at Case Western Reserve's Weatherhead School of Management, eager to capitalize on the school's legacy and potential.
J.B. Silvers, PhD, and Andrew Medvedev (CWR '97) took the helm in September for a three-year term.
Silvers is an expert on healthcare finance, a longtime Weatherhead School faculty leader and most recently the school's associate dean for finance. He earned his doctorate from Stanford University.
Medvedev spent two decades in investment management, corporate finance and investment banking and, until becoming co-dean, was managing director of Morgan Stanley Infrastructure Partners, a member of CWRU's Board of Trustees and chair of the Weatherhead School's Visiting Committee. He has an MBA from Harvard University.
Both men relish the chance to work together and lead a school that Medvedev said has all the ingredients in its faculty, staff, alumni and regional business relationships to "reshape how people think and act."
Silvers—who joined the university in 1979—described the school as his second family.
"Helping us realize our great potential in this next phase is an opportunity I couldn't pass up," he said.