lens
President Kaler Helps Lead National Campaign Urging Students to Register and Vote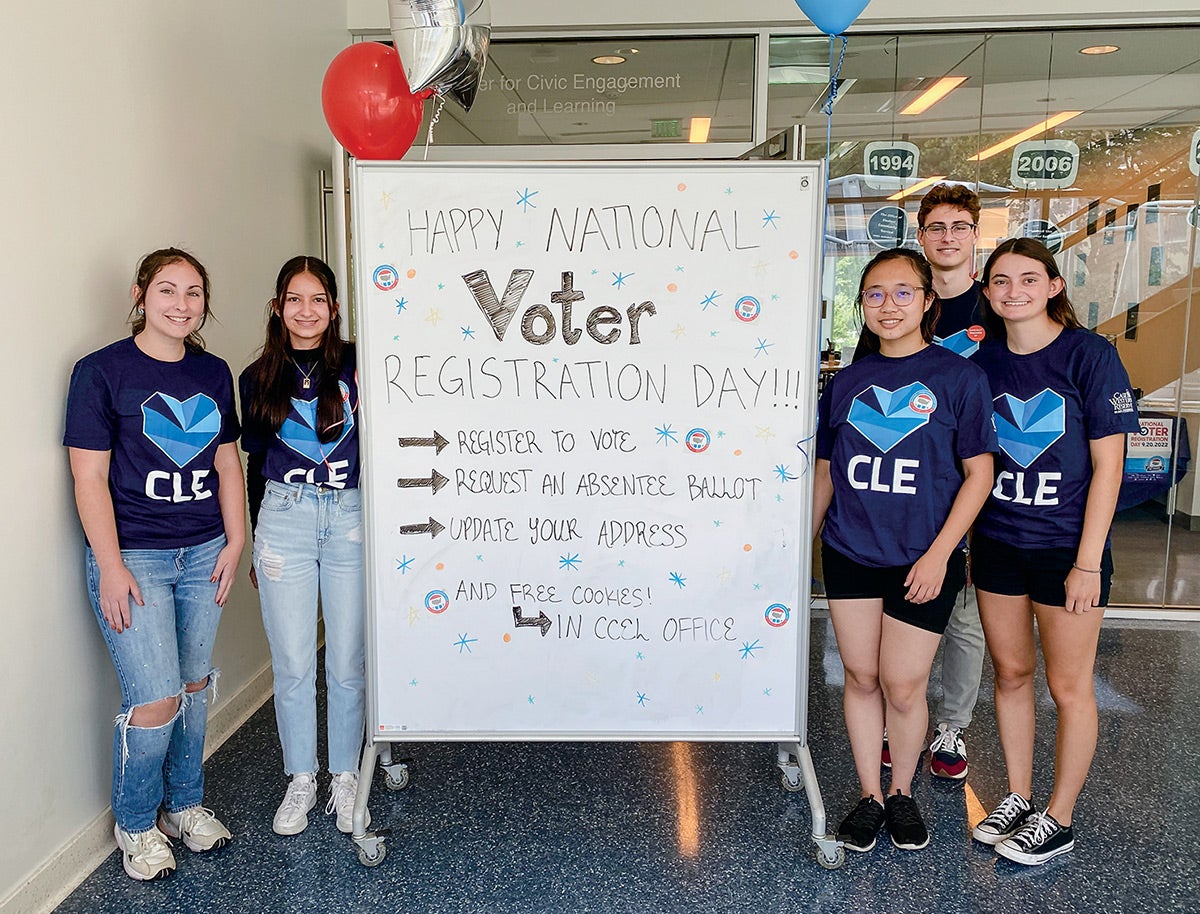 Photo: Betsy Banks
Eric W. Kaler is one of 15 college and university leaders serving on the President's Council of the ALL IN Campus Democracy Challenge, a nationwide, nonpartisan effort to increase student voter registration and turnout.
"As institutions of higher education, we have a responsibility to help students understand the importance of making their voices heard in this year's election—and all of the ones that follow," said President Kaler of Case Western Reserve.
Launched in 2016, the challenge includes more than 860 institutions around the country whose leaders have committed to take meaningful actions to encourage students to participate in elections. The most recent actions focused on the November election, but the campaign is ongoing.
The university's Center for Civic Engagement and Learning provides students extensive resources and opportunities to learn about political engagement and the electoral process—efforts that helped the university be recognized in 2021-2022 by the national Voter Friendly Campus designation program.