lens
When Persistence Meets Opportunity
New program opens doors to specialized nursing career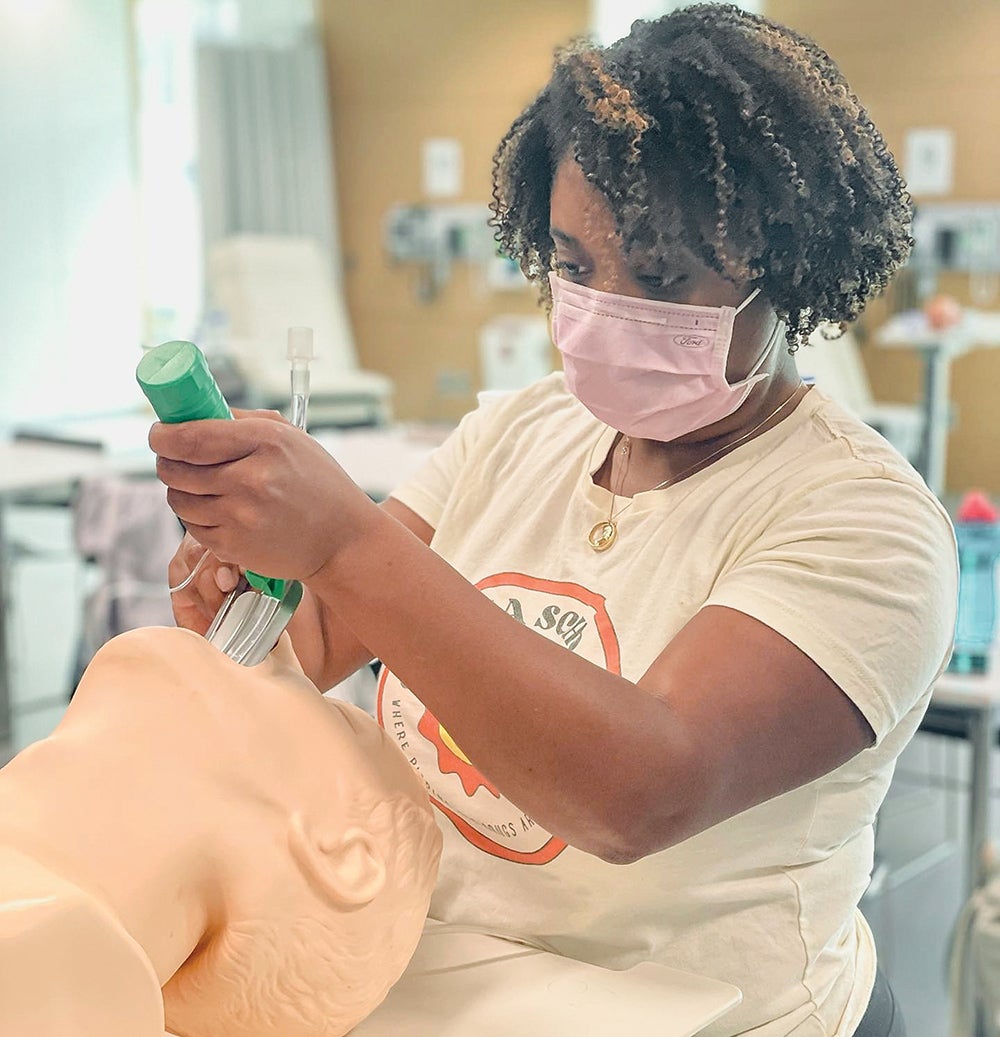 Photo: Courtesy of Mya Williams
After several doctoral programs turned down Mya Williams' student application, she thought she'd have to set aside career dreams of becoming a certified nurse anesthetist. Then she learned about a new pilot program created by the Case Western Reserve Frances Payne Bolton School of Nursing that might help open crucial doors.
The Leadership Excel and Achievement Program (LEAP) is a one-year certificate program launched last year at the nursing school and partner institutions. The program provides academic-skills development, science courses, scholarly research, mentorship and networking to help students be more competitive applicants for nursing doctorate programs specializing in nurse anesthesiology.
Successful LEAP graduates are enrolled in doctoral programs at one of 11 participating institutions. Completing the degree and passing an exam makes them Certified Registered Nurse Anesthetists (CRNAs). Williams, RN, completed the program's pilot in the spring and is now enrolled in CWRU's nurse anesthesia Doctor of Nursing Practice program.
"Going back to school years after undergrad was a challenge at first, but LEAP helped that transition ... [and] taught me how to effectively handle the workload that comes with being in a CRNA program," said Williams, among the first nine students in a program that this year has 22.
Sonya Moore, DNP (NUR '16), an assistant professor and director of the nurse anesthesia program at CWRU, created LEAP to help aspiring students meet applicant qualifications and to encourage individuals in underrepresented minorities to join the CRNA workforce. In August, she was named Advocate of the Year by the American Association of Nurse Anesthesiology in part for her LEAP work.
"The hope is that LEAP will decrease the barriers to participants' achievements and provide a springboard for educational opportunities," said Moore, also a CRNA.