LENS Show
Art for the Spirit
CWRU Alumna Helps Bring Cleveland Clinic Contemporary Collection to Public Spaces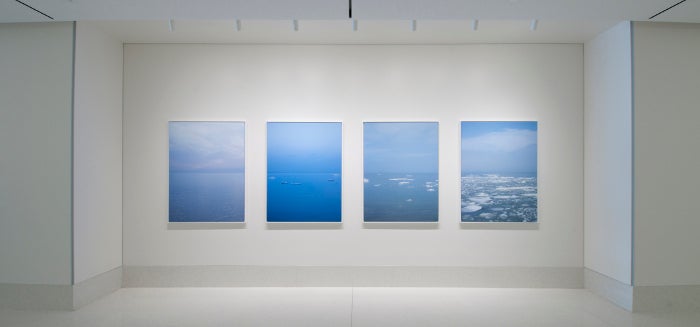 PHOTO: Courtesy of Catherine Opie and Regen Projects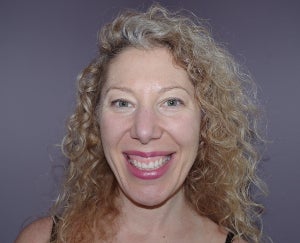 As an art historian and curator in the Art Program at Cleveland Clinic, I am reminded daily about the impact of artwork. I see patients and their families engage with our contemporary art collection, and I hope that for this one moment, they're not thinking about why they are in the hospital.
During the last 10 years, we have heard from hundreds of patients and family members about how much the artwork means to them. They include a mother whose daughter spent four months in the neonatal intensive-care unit of the Clinic's Hillcrest Hospital, on the verge of dying many times. She emailed a note of thanks to artist Catherine Opie, whom we commissioned for a series of photographs of Lake Erie. She told Opie that the images helped her face the sadness each day, and that getting lost in them was her only relief—if just for a few seconds.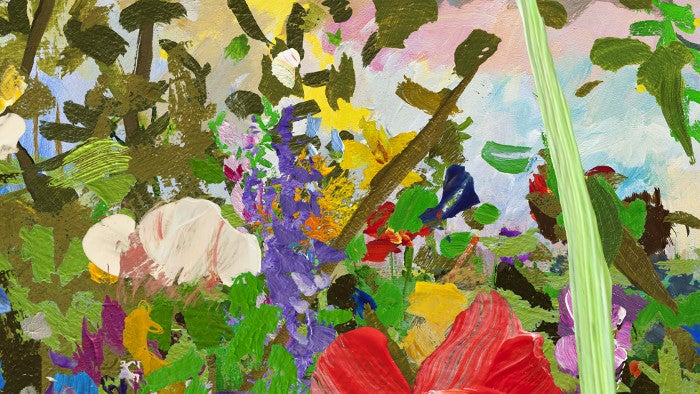 PHOTO: Courtesy of Jacco Olivier and Marianne Boesky Gallery
This is why I do what I do. We know that experiencing art in a hospital setting is charged with a different set of emotions. Our goal is to display art that can transport, distract and inspire the viewer.
Our art collection has an impact. For instance, 73 percent of the nearly 1,000 patients who responded to a recent Clinic study said their mood was somewhat or significantly improved by the art.
Since 2006, we have tripled the size of our collection to 6,300 objects. But for me, the most exciting aspect is working with artists we commission for a particular location.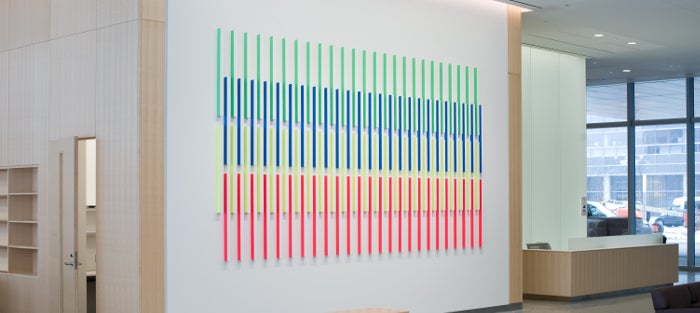 PHOTO: Courtesy of Rana Begum and the Third Line Gallery
For the newly opened Taussig Cancer Institute on Cleveland Clinic's main campus, we worked closely with the architects and institute's administration to understand the space and patient needs. We then collaborated with local, national and international artists to develop a dozen site-specific installations.
For example, we commissioned Amsterdam artist Jacco Olivier to create a video, Flow, which he likens to an animated Henri Rousseau painting. It provides a nature walk through a lush landscape, encouraging the viewer to slow down and experience trees, flowers, grass and sky.
PHOTO: Thom Sivo Photography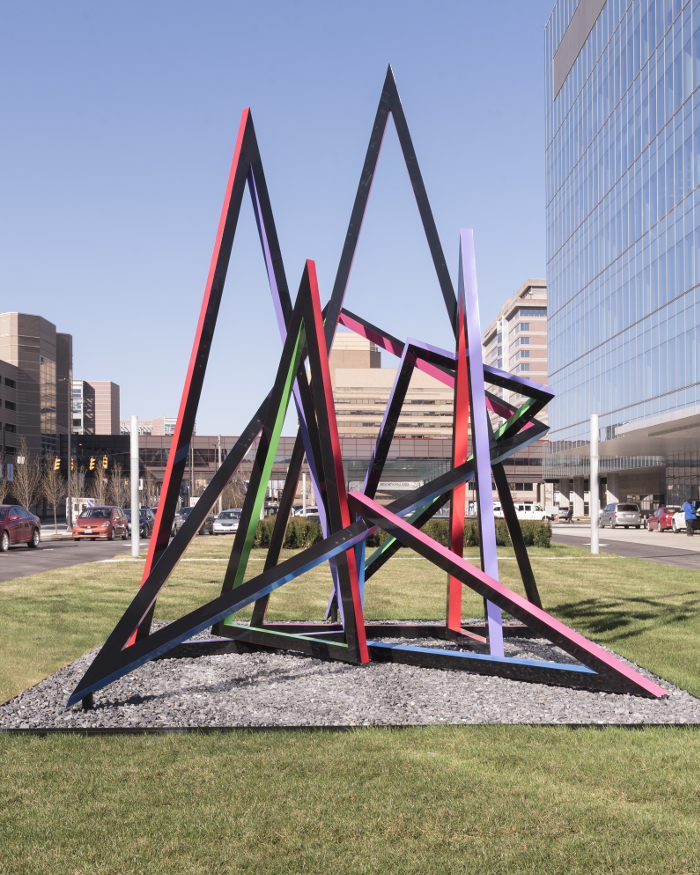 PHOTO: Eva Rothschild and Modern Art
We have an unofficial motto in our department adopted from a print in our collection by artist Jonathan Borofsky, titled Art is for the Spirit. We like to say, "Medicine can cure you, but art heals the spirit."