MESSAGE
Catalytic Bonds
Connections that Enrich Both the University and Cleveland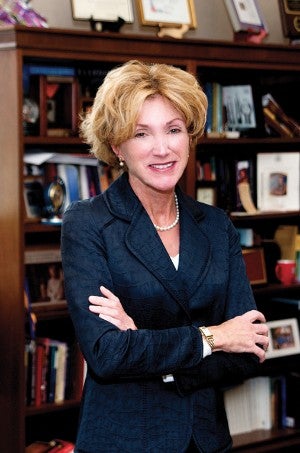 Thirteen is a lucky number—at least for Case Western Reserve.
In this instance, the figure represents our ranking in a Brookings Institution analysis of universities' research-driven economic activity. Higher education organizations in major metropolitan areas, the authors found, have a much larger impact on their communities than peers in suburban or rural locations.
This study—which placed us ahead of Harvard, Georgia Tech and Washington University in St. Louis—measured factors such as patents, businesses and licensing income per 1,000 students. (For the full story, see page 8 of this issue.)
But the credit isn't ours alone. Just as our research benefits the city we call home, so too does Cleveland bolster our research. We both gain from a densely populated ecosystem that includes large companies, hospitals, entrepreneurs and more.
As important as advancing our local economy is, however, we know that other kinds of contributions can be equally valuable. Our Center for Civic Engagement and Learning, for example, provides students a broad range of opportunities to become involved with communities beyond our campus—whether for a single day, every week or their entire academic careers here. In the 2016-2017 academic year, 1,755 students—17 percent of all undergraduate, graduate and professional students—participated in center programs.
In one of the programs, Civic Engagement Scholars, students commit to volunteer 50 hours during the course of the academic year, participate in educational sessions related to their service and write multiple reflective papers. Each spring, I have the honor of awarding these students their certificates of completion and hear firsthand how the experiences have changed their perspectives—and, often, their lives.
Starting on page 4, you can read stories about the impact of civic engagement on six of our current students—and, in turn, how its lessons continue to shape the lives of two of our graduates.
Our university and city are inextricably linked—and the connection makes both of us better.

Barbara R. Snyder
President