MESSAGE
New Era for Community Gem
Enhanced dental clinic opening in city neighborhood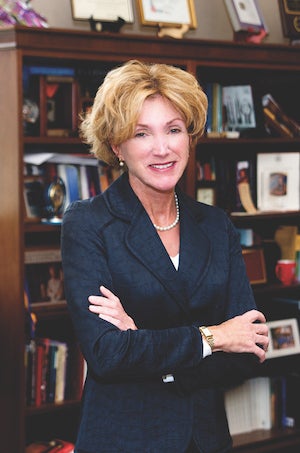 This June, our dental clinic comes into the light.
For years it has been nestled on the bottom floor of a squat building surrounded by far taller ones, facing a narrow drive that strongly resembles a service road. Despite such hurdles, the clinic logs more than 60,000 patient visits a year. Working under the supervision of our faculty, students and residents provide basic oral care as well as more advanced treatments—such as braces, root canals, even surgery.
One of the reasons for the large numbers relates to the dental school's strong tradition of community outreach. Our students and faculty apply sealants to all Cleveland Metropolitan School District students in grades 2, 3, 6 and 7. They teach younger students basics about oral health, and also offer on-site care at Head Start and other readiness programs.
Ken Chance became part of that tradition as a student here in the late 1970s, and continues to support it today as the school's dean. For him, such engagement is deeply personal; he chose dentistry after seeing elementary school classmates lose teeth simply because their families could not afford care.
This summer students from our dental, nursing and medical schools move into the new Health Education Campus, a collaboration with the Cleveland Clinic that includes the 477,000-square-foot Sheila and Eric Samson Pavilion—and a new standalone dental clinic.
The clinic building faces Chester Avenue, one of Cleveland's primary thoroughfares. It has immediately adjacent parking, a curbside drop-off area, and windows—lots of windows.
Beyond its better light and larger space, the new clinic includes features such as surgical suites that will make it easier to provide on-site care for more complex cases. It also will have 3D printing technology that will allow for same-day services for dental needs—like crowns—that previously required multiple visits.
The new clinic offers yet another benefit: far greater proximity to a largely residential area. Faculty and students will be able to go straight from their building to the community, visiting schools, community centers and other gathering places to offer tips on oral health, advice on dental careers, and more.
After decades as a hidden gem, our dental clinic now has the potential to serve as a beacon of community engagement—right in the heart of a Cleveland neighborhood.

Barbara R. Snyder
President