LENS
Reimagined Education
New campus brings health students under one roof to learn and work together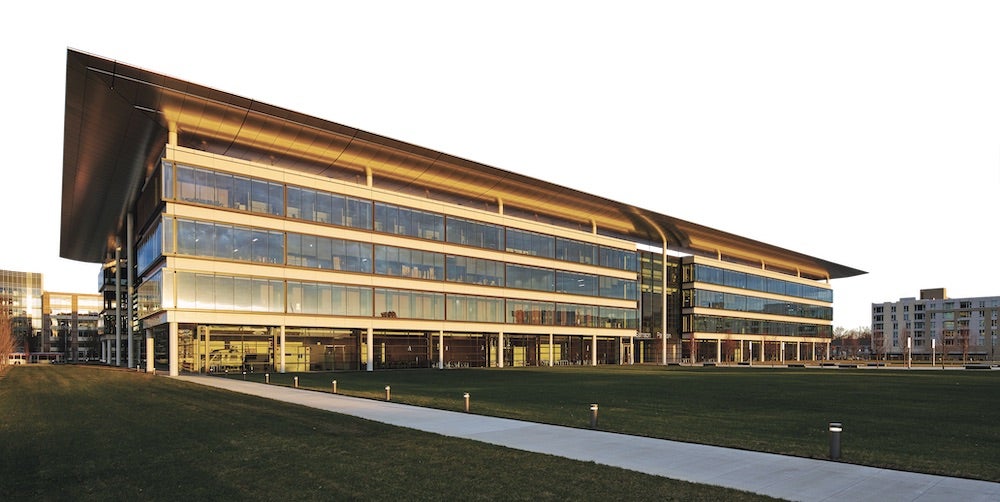 PHOTO: Roger Mastroianni
This summer, 2,200 students from Case Western Reserve's medical, nursing and dental schools will walk into the new Sheila and Eric Samson Pavilion and the future of health education.
Samson Pavilion—a sleek, recently completed four-story, 477,000-square-foot building—is where students from the diff erent disciplines will be educated together with 21st-century technology and sensibilities. They'll explore human anatomy in 3D digital detail in both virtual and mixed-reality—the latter using HoloLens, Microsoft's cutting-edge visor headset; learn to work in interdisciplinary teams and rely on one another's complementary expertise; and collaborate, whether in the glass-lit 27,000-square-foot Delos M. Cosgrove Courtyard or the building's innovation laboratory.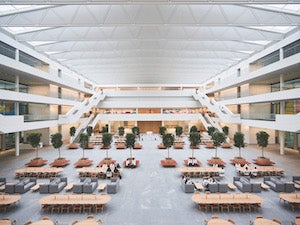 PHOTO: Roger Mastroianni
The Samson Pavilion is the centerpiece of the new $515 million Health Education Campus, a joint project of the university and Cleveland Clinic. The other building on the campus, a 132,000-square-foot dental clinic, is expected to care for more than 20,000 people annually on-site.
Designed by London architects Foster + Partners, the Samson Pavilion will be the educational home for students from the university's nursing, dental and medical schools—including the Cleveland Clinic Lerner College of Medicine. Students from the Jack, Joseph and Morton Mandel School of Applied Social Sciences will join the health students for team-based learning but will continue to take other coursework in their recently renovated and expanded building on the university's main campus.
Research has shown that when health professionals from various disciplines communicate well and work together, a result is improved patient satisfaction and care.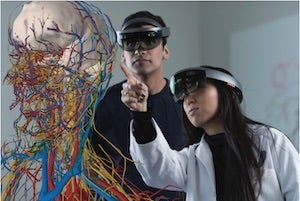 PHOTO: CWRU's Interactive Commons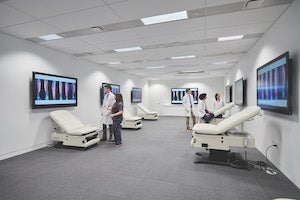 PHOTO: Roger Mastroianni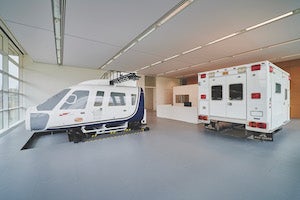 PHOTO: Roger Mastroianni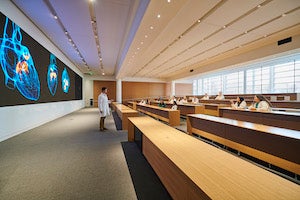 PHOTO: Roger Mastroianni
The Samson Pavilion includes classrooms, lecture halls, faculty offices, a medical library and a medical simulation center with 20 exam rooms and four acute-care spaces—as well as advanced technology to enhance and accelerate health education in the various fields.