CONNECT
The Supremes
Two alumnae reflect on their distinct paths to justice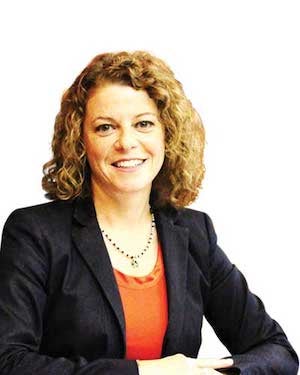 PHOTO: Courtesy of Nicole Acosta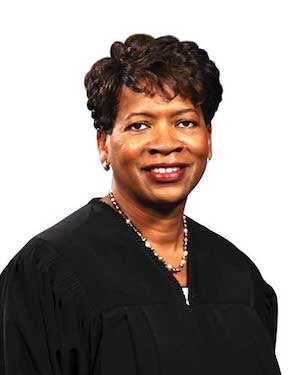 PHOTO: Courtesy of Supreme Court of Ohio
Melody Stewart, JD, PhD (GRS '08, social welfare), and Rebecca Frank Dallet, JD (LAW '94), were both elected state supreme court justices in 2018, with Stewart winning a seat in Ohio in November and Dallet winning in Wisconsin in April.
The posts are the culmination of long and diverse legal careers for the Northeast Ohio natives. Stewart became Ohio's first elected female African-American Supreme Court justice after a career that included 12 years as an 8th District Ohio Court of Appeals judge. She also worked as a faculty member and administrator at three Ohio law schools and served as director of student services at Case Western Reserve's School of Law. Dallet spent nearly a decade as a Milwaukee County Circuit Court judge after working as an assistant district attorney. She also served as a special assistant U.S. attorney for the Eastern District of Wisconsin and an adjunct professor at Marquette University's law school.
We asked the two justices to trace their journeys.*
Opening arguments
Melody Stewart: When I was working for a healthcare management company [after college], the vice president of the company was in law school. He would set his law books down on the counter in the front office, and I would occasionally flip through them and read the cases. And it was just fascinating to me. ... [Later,] I applied to law school on a whim.
Rebecca Dallet: I had a very formative experience at Shaker Heights High School. We "arrested" [our teacher] and got to do a mock trial. I was sitting with [an actual] judge for the day and got to see what it was like. ... It was really something that stuck with me about how meaningful and important it was to be a judge.
Case work
MS: When I got in the doctoral program [for applied social sciences], I thought all the statistical courses would kill me, because in college the only courses I took that had numbers in them were things like "The Physics of Sound and Music" and "18th Century Counterpoint." So I didn't know algebra or advanced stats or quantitative analysis, and I thought that would be the nail in the coffin for me. But I was able to pick subjects that were law-related and do all of my research in law and social-science-related subjects.
RD: I've always liked school, but I really liked law school. I loved my criminal law classes. Lewis Katz [JD, John C. Hutchins Professor of Law] was one of my favorite professors. I got to be friends with a lot of my fellow students. And I wound up meeting my husband [Brad Dallet, JD (LAW '94)]. So it really was a very important place.
"We are thrilled that law school alumna Rebecca Dallet and university alumna Melody Stewart have achieved two of the highest judicial appointments in the land."
—

Michael Scharf, JD, co-dean of the Case Western Reserve School of Law and the Joseph C. Hostetler - BakerHostetler Professor of Law
Providing justice
RD: The reason being a judge is meaningful to me is the impact that I have on people. As a trial judge, you see the impact you're having—affecting one person at a time—and on a Supreme Court level, it's the broader view of being able to impact the law that affects everyone in the state.
MS: I was perfectly content remaining on the Court of Appeals. But when I ultimately did decide to run, it was just that the effort and the ultimate result—should we be successful—was really bigger and greater than me, and so I felt that I had to do it, regardless of what the outcome would be.
Bench marks
RD: The day that marriage equality was upheld in Wisconsin was my proudest moment as a judge. I was coming back from a trip with my family and I heard it on the radio. I went home, grabbed my robe and went down to the courthouse. I got to marry people for the first time legally who had been committed to each other for years.
MS: The decision that I am most proud of is a dissenting opinion that I wrote that had some impact, ultimately, on a man being exonerated for a crime he didn't commit. And I remember when he was released, I said to myself, if I never render another judicial decision on any case, having written that dissent was worth my entire career.
*The conversations were edited for length.