message
A Caring Community
CWRU's pandemic response informs and inspires
PHOTO: PAULA BURCH-CELENTANO
After an entirely virtual Commencement in 2020, this year's events represent a hybrid: Convocation online, diploma ceremonies in person.
As much as we'll miss the energy of gathering all of the graduates in a single space, being able to give each of them the chance to cross the stage still feels like a victory.
Given all we have missed and lost, even a flicker of normalcy brings much-needed hope.
More than a year after the pandemic began, our community continues to demonstrate creativity and commitment in the face COVID-19. As you will see in this magazine (pp. 4-8), they have adapted education and outreach on and off campus, conducted research informing public responses and, this spring, administered thousands of vaccines for people on campus and around the region.
Even as we respond to this moment, we are also planning for fall. Returning students are registering for classes and housing, faculty are preparing for largely in-person teaching and research, and university leaders are developing new protocols for on-campus work and activities.
One of the most persistent lessons of this period, however, is that anything— and sometimes everything—can change. After COVID-19 cases surged to record highs in December and January, the counts dropped steadily through late March—only to begin climbing again through mid-April. Continued national growth in vaccinations appears to have reversed the trend, hopefully for good.
In short, we cannot predict what comes next. But after watching our community's efforts up close for several months, I do know this: Case Western Reserve will tackle any new challenge as it has every other one that the pandemic has presented: with dedication, resolve, and actions informed by the best available data and expertise from across the country.
I agreed to serve as this university's interim president before any of us had heard of COVID-19. Once it became a ubiquitous term, plenty of people questioned my decision. But as my June 30 departure approaches, I have no regrets—only gratitude. I have benefitted enormously from the many ways this community consistently shows it cares. More, I know that Incoming President Eric Kaler will as well.
With deep appreciation,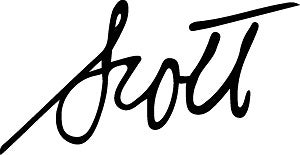 Scott S. Cowen
Interim President