connect
How Did Mystery Writer D.M. Pulley Pull Off an Intriguing Career Change?
Clue: The journey began in a shuttered bank building in downtown Cleveland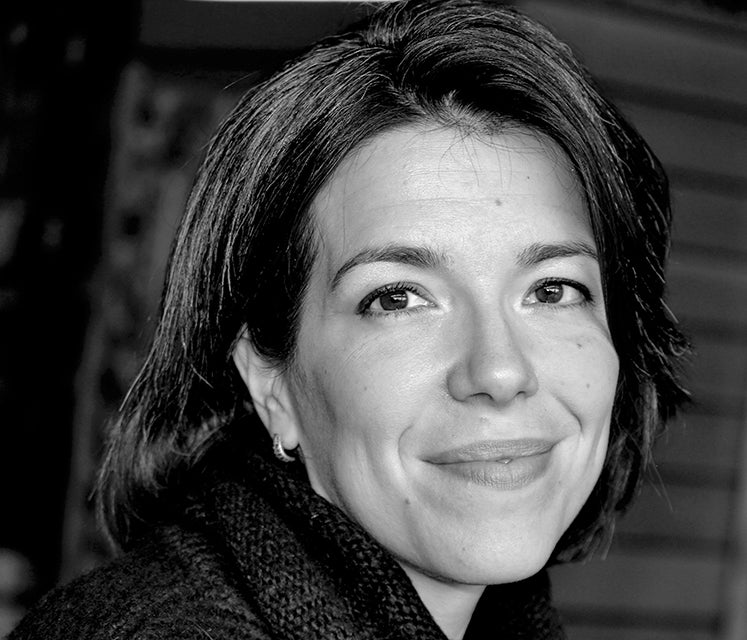 IMAGE: Rebecca Cain
In 2000, D.M. Pulley (CWR '99) was working as a civil engineer, inspecting and repairing the façade of the historic Swetland Building in downtown Cleveland. That's when she spotted a cache of locked safe-deposit boxes in the basement vault of the adjacent Cleveland Trust Co. building.
"The thought of thousands of abandoned safe deposits haunted me for years—what secrets and buried treasures still lurked inside?" said Pulley, who was told that the way to unlock the boxes was lost to history.
A decade later, the boxes (likely left behind in the mid-1990s when the building closed) took on a central role in Pulley's first attempt at fiction writing: The Dead Key, a mystery set in the Swetland Building (also known as 1010 Euclid Ave.) that shifts back and forth between 1978 and 1998.
Her book won the 2014 Amazon Breakthrough Novel Award, which has been described as an American Idol for writers. "I never expected to win, and when I did, it changed my life," said Pulley (a pen name). She's now a full-time mystery writer.
Growing up in a small town north of Detroit, Pulley loved books and secretly read her older sister's Stephen King and V.C. Andrews mysteries. "I've always been drawn to spooky, creepy, dark stories," she said.
But she never envisioned writing as a viable career, appreciating instead the practical aspects of engineering. "I was raised with the notion you need to be able to support yourself," Pulley said. Eager to explore a big city where she didn't know anyone, she came to Case Western Reserve on a scholarship and majored in civil engineering, with a minor in fine arts.
After graduating, Pulley specialized in restoring pre-World War II commercial buildings.
She married her college sweetheart (whom she prefers not to name to protect their family's privacy), had two sons (now 11 and 14) and went into private practice inspecting buildings and designing renovations to old houses. In 2010, she decided to try writing a novel featuring those safe-deposit boxes.
Pulley started with a novel-writing kit and other survival guides. She wrote five pages most mornings, on her sofa, still in her pajamas, before going about her day. "As an engineer, I would often write a 140-page report to clients," she said. "It was good training" for writing clear, clean language. Eight months later, she had a 600-page first draft.
After cutting more than 100 pages, Pulley submitted her novel to the Amazon contest, hoping just to make it to the semifinals. Instead, she won the grand prize and a $50,000 publishing deal. The Dead Key (Thomas and Mercer) sold more than 250,000 copies.
Pulley has since published three more mysteries—and continues to take inspiration from the historic buildings of Cleveland and the inner-ring suburbs. "I love old buildings because of the stories trapped inside them," she said.
Her most recent novel, No One's Home (Thomas and Mercer), takes place in a 100-year-old colonial mansion in the Cleveland suburb Shaker Heights. The house is similar to the homes she worked on in private practice (she also lives in the area).
Pulley said her evolution from engineer to award-winning novelist has been "a roller-coaster ride" but she's not getting off anytime soon: "I'm starting to embrace the idea this might be what I do for a long time."
To learn more about D.M. Pulley's work, visit dmpulley.com.