lens
Providing Vaccine Education to the Community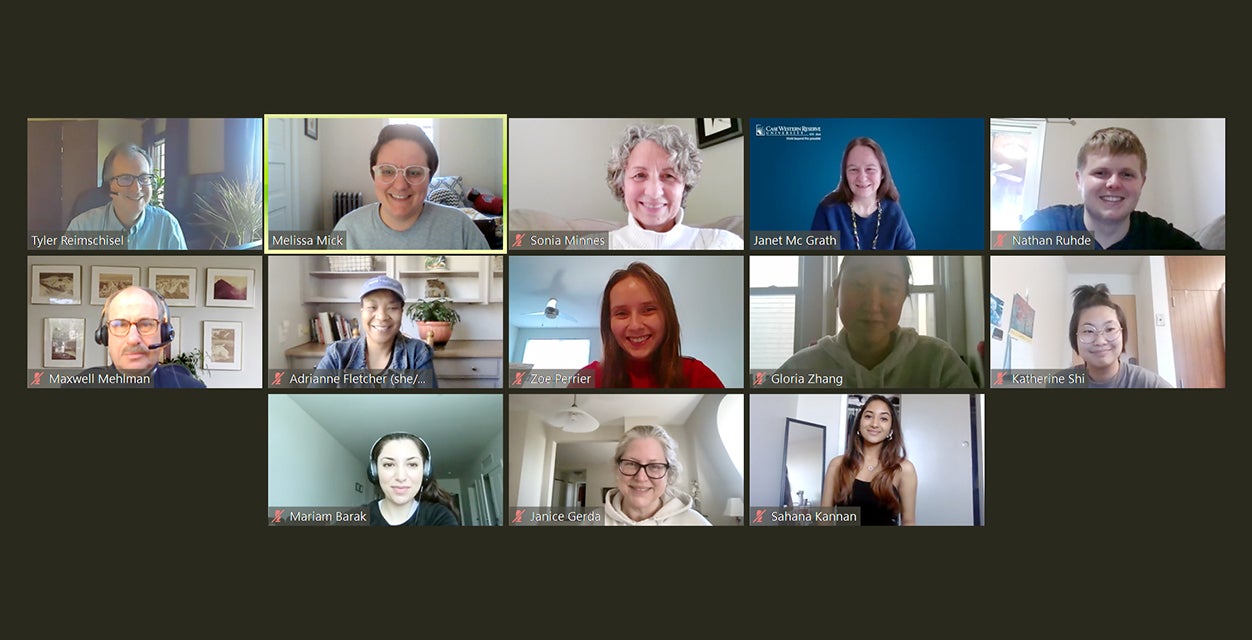 As COVID-19 vaccines became increasingly available earlier this year, Case Western Reserve launched a public-outreach campaign to encourage employees and Cleveland residents to receive the shots.
The campaign working group includes 20 faculty, staff members and students from a range of departments.
Their activities include meeting with K-12 schools and nonprofits in adjacent neighborhoods and collaborating with the Cleveland Department of Public Health to explain vaccination benefits.
"Our campus neighbors represent groups that have been historically disadvantaged, and we know that many are at higher risk for complications from the virus," said Tyler Reimschisel, MD, who formed the working group and is the university's founding associate provost for interprofessional and interdisciplinary education and research.
"We must effectively address their questions and concerns about the vaccine to improve vaccination rates," Reimschisel added.
Education sessions are helping to guide the development of materials and additional outreach meetings.
"Because misinformation is shared broadly on social media, our group can provide the right information from the right source," said Annie Du, who graduates in May with a bachelor's degree in nutritional biochemistry and metabolism.
Junior Nathan Ruhde joined the outreach effort to connect people to information and care. "We all wonder how we can get our lives back to a pre-pandemic sense of normal," he said. "Vaccine hesitancy is a big piece that could stand between where we are right now and the reality that we all want to see."