comment
PRESIDENT'S LETTER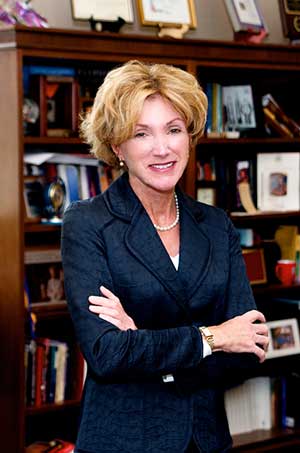 I write this message as the news features reports from the University of Oklahoma, where President David Boren announced that students in its chapter of Sigma Alpha Epsilon learned a now-infamous racist chant at a national conference of the fraternity. This spring, campuses across the country—from the University of Washington to the University of Maryland at College Park—all are grappling with controversies involving race. At Case Western Reserve, meanwhile, we continue efforts to encourage dialogue in the wake of our own challenges last fall.
The details on each campus differ, but the fundamental question is the same: How do universities ensure that they respect the rights of every member of their communities?
One of those rights is to feel free from harassment based on race. Another is to feel free to explore controversial topics, even if that dialogue is difficult. Sometimes these freedoms come into conflict, and resolving them is never easy. At some universities, for example, the popularity of Yik Yak, an online app that allows anonymous posts, prompted calls for technological measures to bar the site from university networks. Others objected, arguing such electronic censorship represented the first step along a slippery slope of judging what is "acceptable" speech.
When racist Yik Yak posts created controversy on our campus last fall, no one called on us to block the app. But students, staff and faculty definitely pressed for a response—namely, they urged that we fight wrongheaded ideas by espousing what they viewed as the right ones. I would like to think this more thoughtful response reflects our overall approach to education on this campus and to the kinds of ethical questions we regularly encourage our students to debate in classrooms, dining halls, student organization meetings and more.
You can learn more about our ethics education and research efforts in the package that begins on p. 34, as well as some of the fall events that prompted our own institutional action. As you do, I encourage you to reflect on the words our Vice President for Student Affairs Lou Stark wrote in the student newspaper last fall: "We, as a campus community, together define our principles—not only by what we support, but also that which we reject."
The same point applies to communities around the country and, ultimately, to the nation itself. I am grateful to all of the students, staff, alumni and faculty who participate in shaping a more ethical community on this campus; their work not only makes us better, but, over time, also benefits our larger society.