Joining Together,

Staying Apart.
In a time of remote learning, teaching and socializing, uniting for major impact may seem improbable.
Not at Case Western Reserve. Our faculty, staff, students, alumni and friends are turning the challenge of distance into a call to action.
They're transforming courses. Volunteering to help our community. Pivoting research and resources to find better solutions.
Quite simply, they're thinking beyond the possible. In these stories—and through our summer publication (PDF)—you can see how.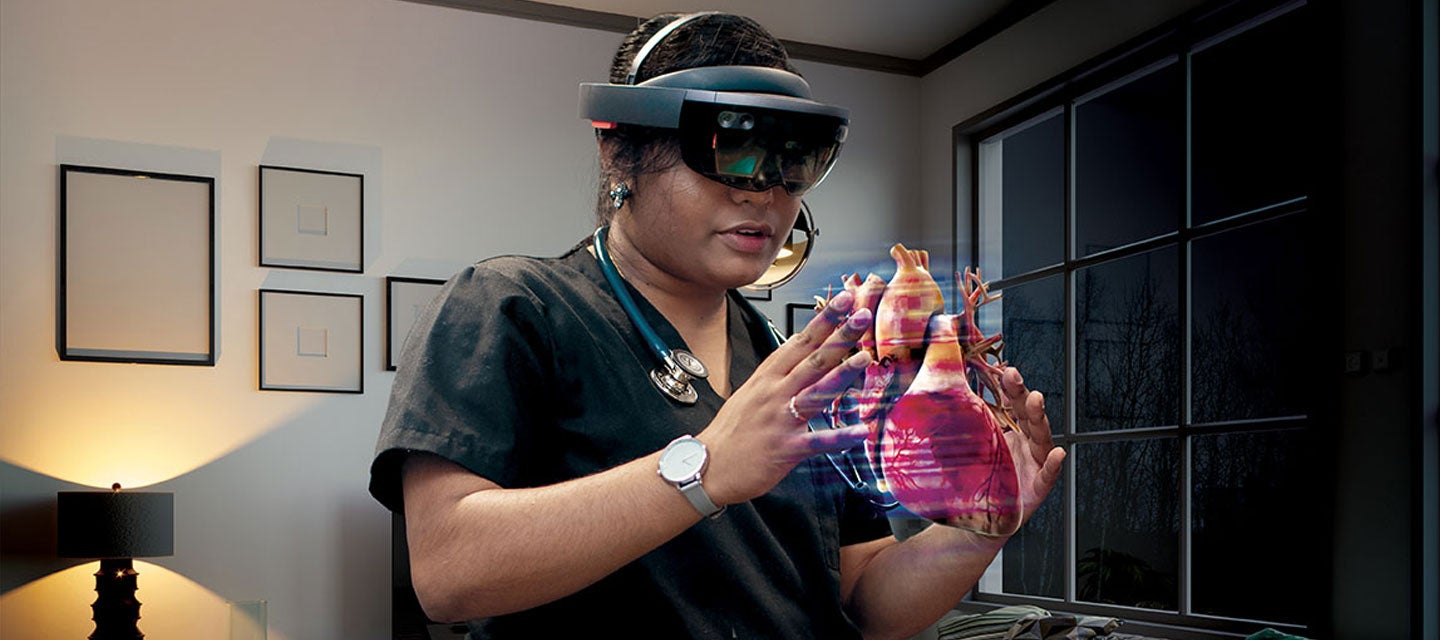 Education Transformation
---
As an institution with roots in the Middle Ages, higher education is not typically known for its agility. But faced with a pandemic that upended every aspect of daily life, Case Western Reserve accepted the imperative to adapt—and, in many instances, embraced it.
From a student starting her own pandemic course, to all-star guest speakers, to alumni offering unexpected opportunities, the community demonstrated initiative, creativity, and inspiring dedication.
Even more, the success of those efforts showed the campus how quickly innovation can happen when shared purpose and necessity meet.
Read the full story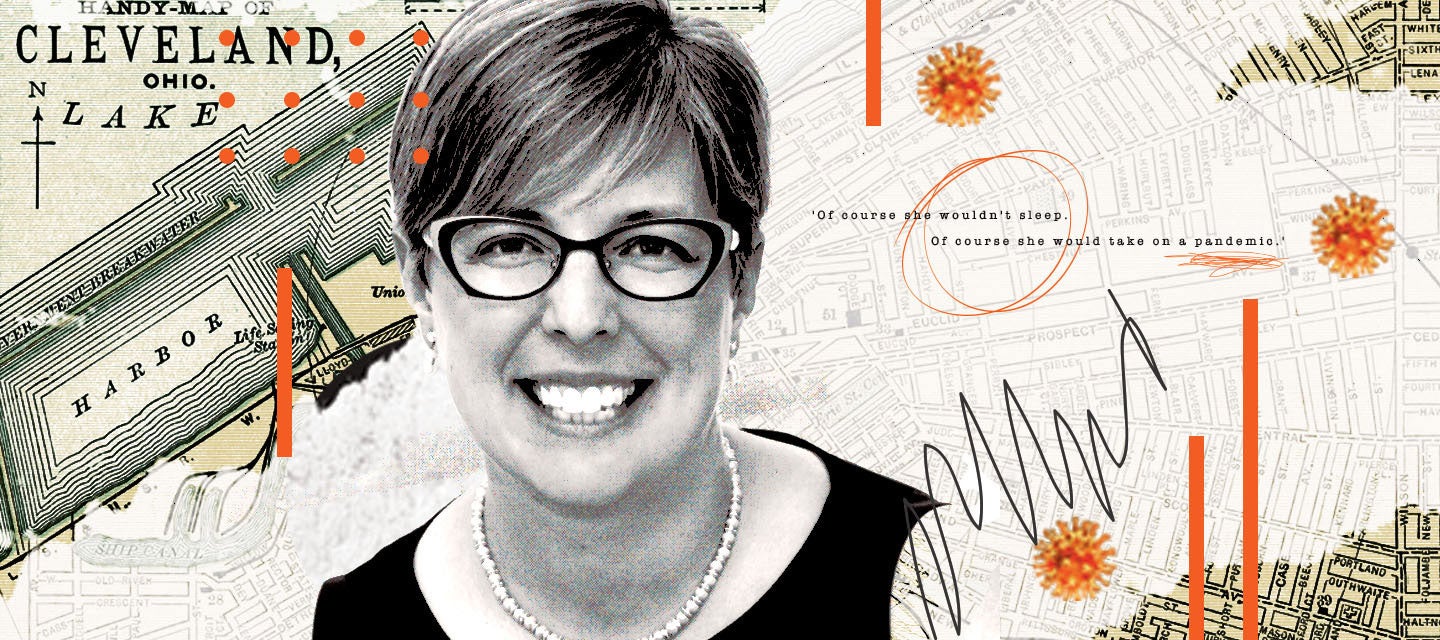 Leading in Crisis
---
On a cold Saturday in March, Ohio's then Department of Health Director Amy Acton, MD, MPH, took to the podium at the daily COVID-19 briefing that had quickly become must-watch television across the state.
She told reporters they needed to look at local efforts against the pandemic, starting with Northeast Ohio.
There, Acton noted, Cuyahoga County health leaders like Case Western Reserve's Heidi Gullett, MD, MPH, had created an "amazing five-layered triage system" to investigate cases and gather the data to know how and where infections were spreading.
No one in the university's medical school nor her colleagues across the region knew Acton would highlight Gullett, the county's medical director, that day. Yet the acknowledgment of her leadership in crisis was of little shock to those who know her.
Learn about Gullett's leadership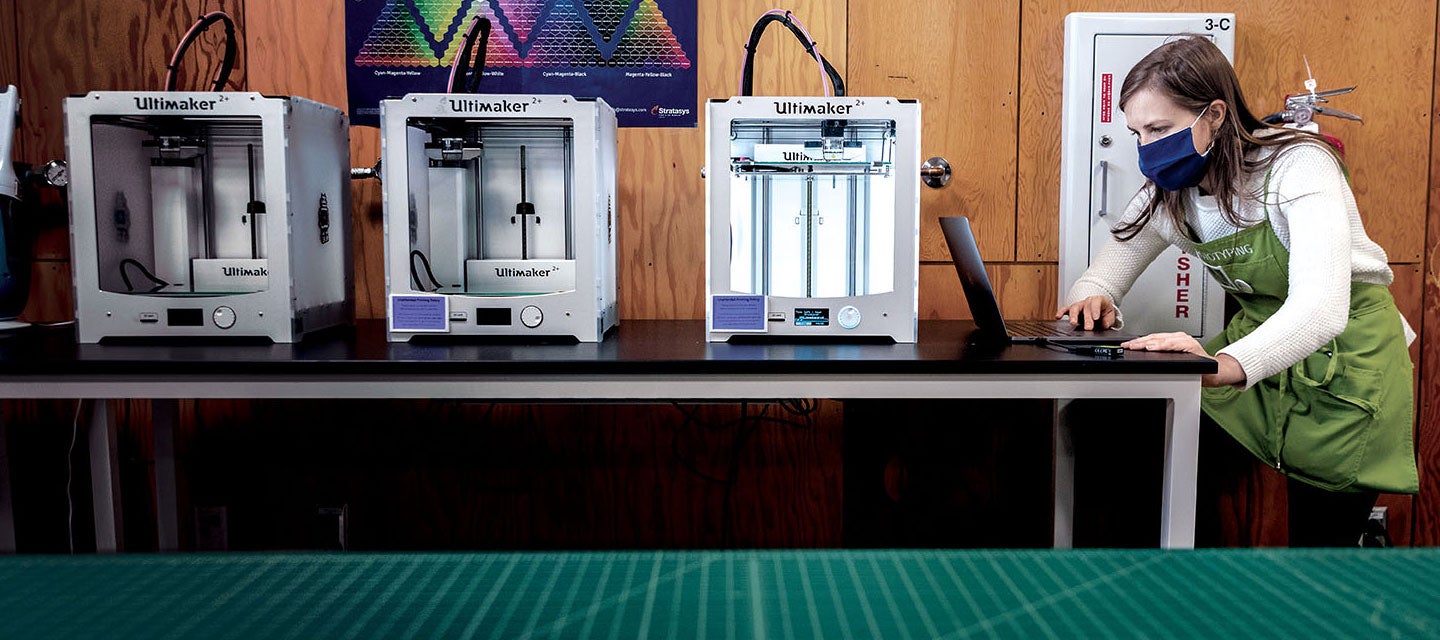 Designing Solutions
---
On an average day, the university's seven-story Larry Sears and Sally Zlotnick Sears think[box] is the site of bustling activity. But life during the COVID-19 pandemic looks anything but normal. As Case Western Reserve's on-campus operations came to a halt, its 50,000-square-foot innovation center suddenly stood empty of students and visitors. So the team at Sears think[box] did what it does best: innovate.
In a matter of days, staff members turned their focus exclusively to pandemic-related projects, building critical partnerships with health care systems and manufacturers and designing prototypes to meet their needs.
See what they've created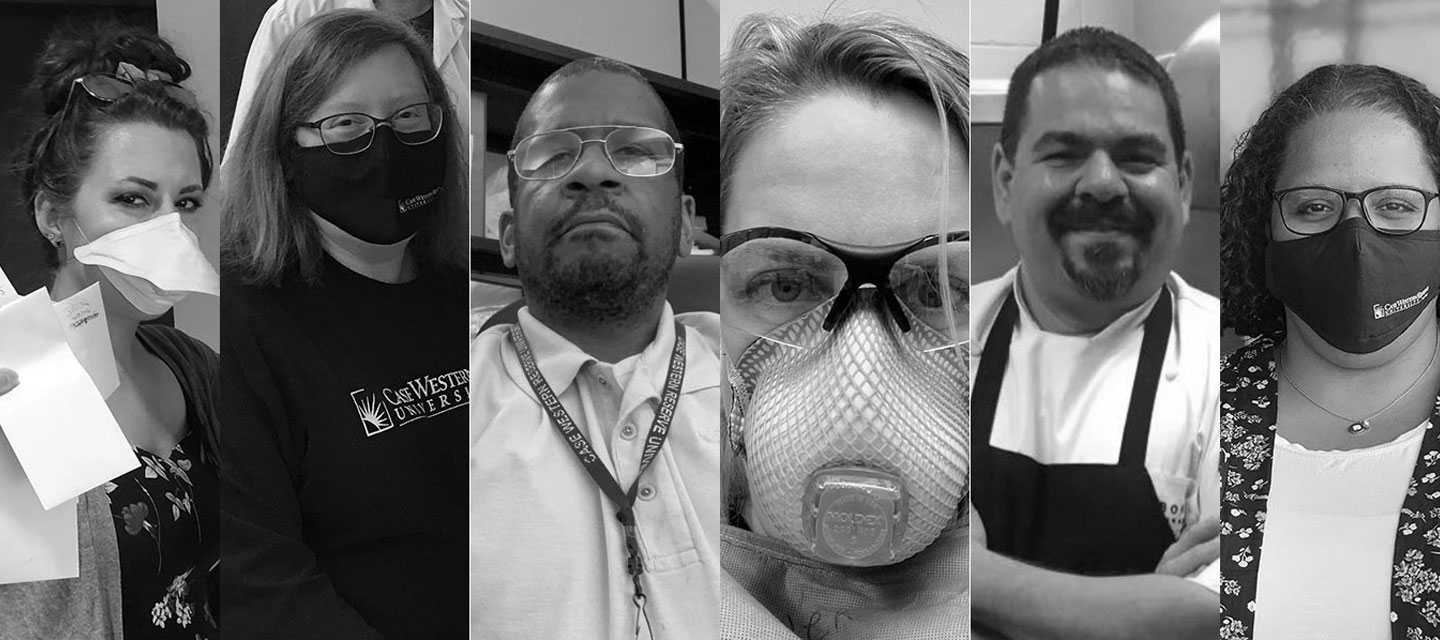 Continuing Operations
---
As Case Western Reserve prepares to welcome students back to campus this fall, faculty and staff are returning in a phased approach after working and teaching remotely since mid-March.
But for hundreds of employees, work on campus never stopped.
Throughout the first months of the COVID-19 pandemic, approximately 600 essential employees continued to report to campus to maintain safe working and living conditions—caring for students in Cleveland and beyond, conducting life-saving research, cleaning and disinfecting residences and workspaces, or providing meals for students, faculty and staff who remained.
Learn more about their efforts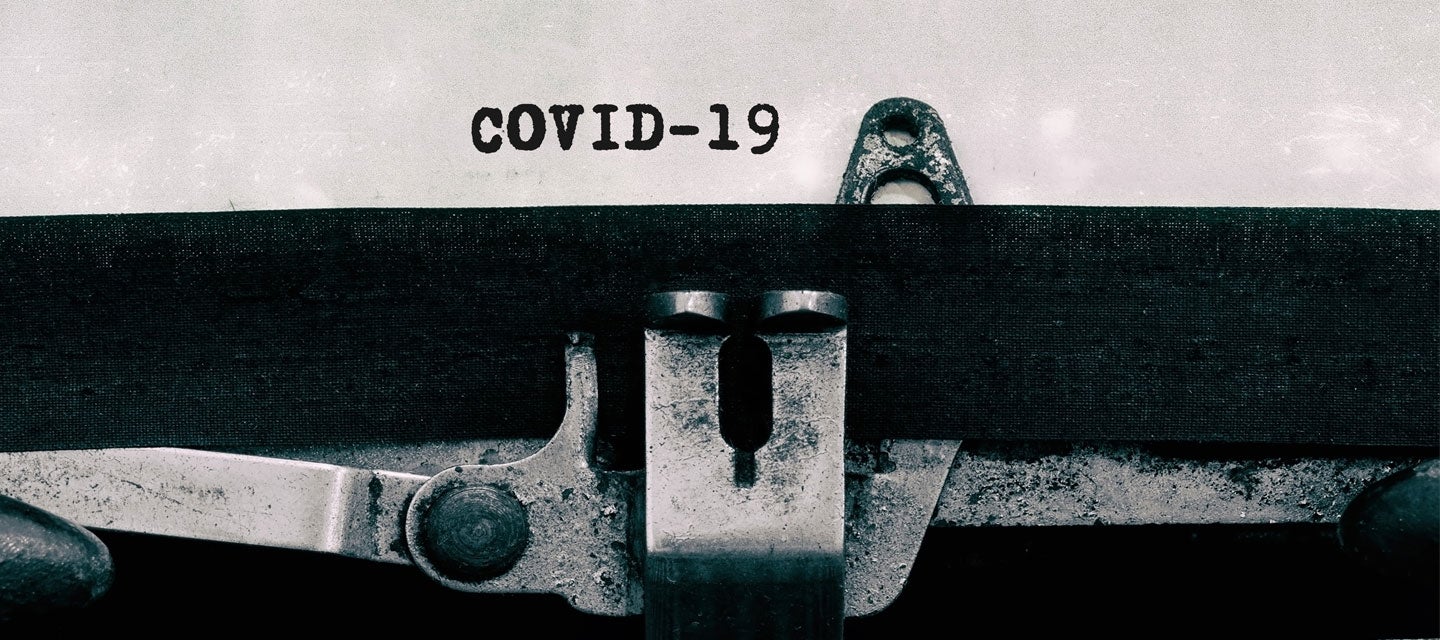 Alumni Perspectives
---
Across the country—and around the world—nearly every aspect of life has been impacted by the pandemic, including how and where we work and volunteer.
Case Western Reserve University alumni have been on the front lines in hospitals, clinics, health departments, social-service agencies and more. But their work in other areas—such as churches, fire stations and funeral homes—also has been greatly impacted.
Read just a few of the ways our alumni made a difference in the early weeks of the pandemic, in their communities and beyond.
See our alumni's stories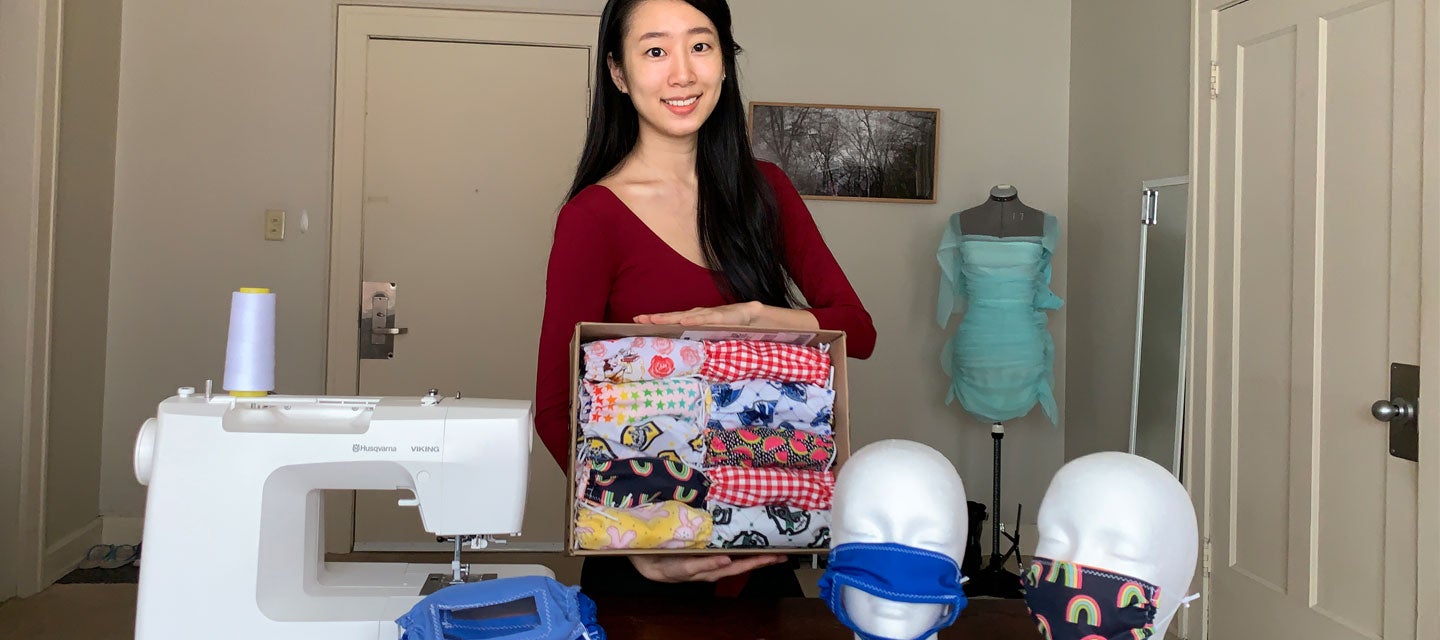 Stepping Up to Make a Difference
---
As students, faculty and staff left campus amid the coronavirus pandemic, they remained united, proving yet again what it means to be a community.
Here, we share just a few of the myriad ways our campus joined together while staying apart—from making masks for at-risk populations to feeding individuals facing food insecurity and more.
Learn about our campus community's actions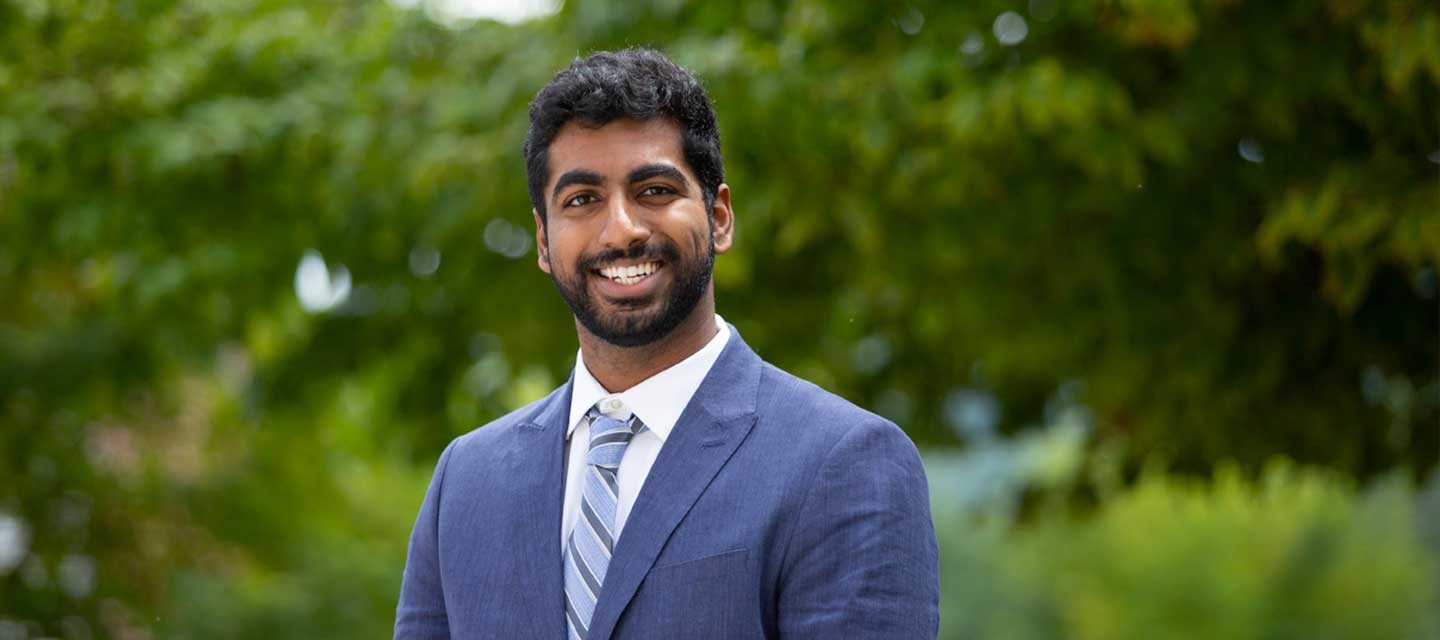 Lessons From Our Past
---
As the COVID-19 pandemic began overwhelming health care systems and disrupting industries worldwide, daily life suddenly felt like uncharted territory.
News outlets provided the framework for this sensation: In a matter of weeks, coverage in the United States shifted from occasional features on the virus abroad to an onslaught of stories reporting "unprecedented" phenomena.
But the truth is, we've been here before. More than a century ago, the Spanish flu of 1918 worked its way across the globe, prompting many of the same public health measures government officials have implemented in 2020.
And, amid today's pandemic, the work of an undergraduate history alumnus turned medical student has helped engage and educate the public.
Read more about Tarun Jella's work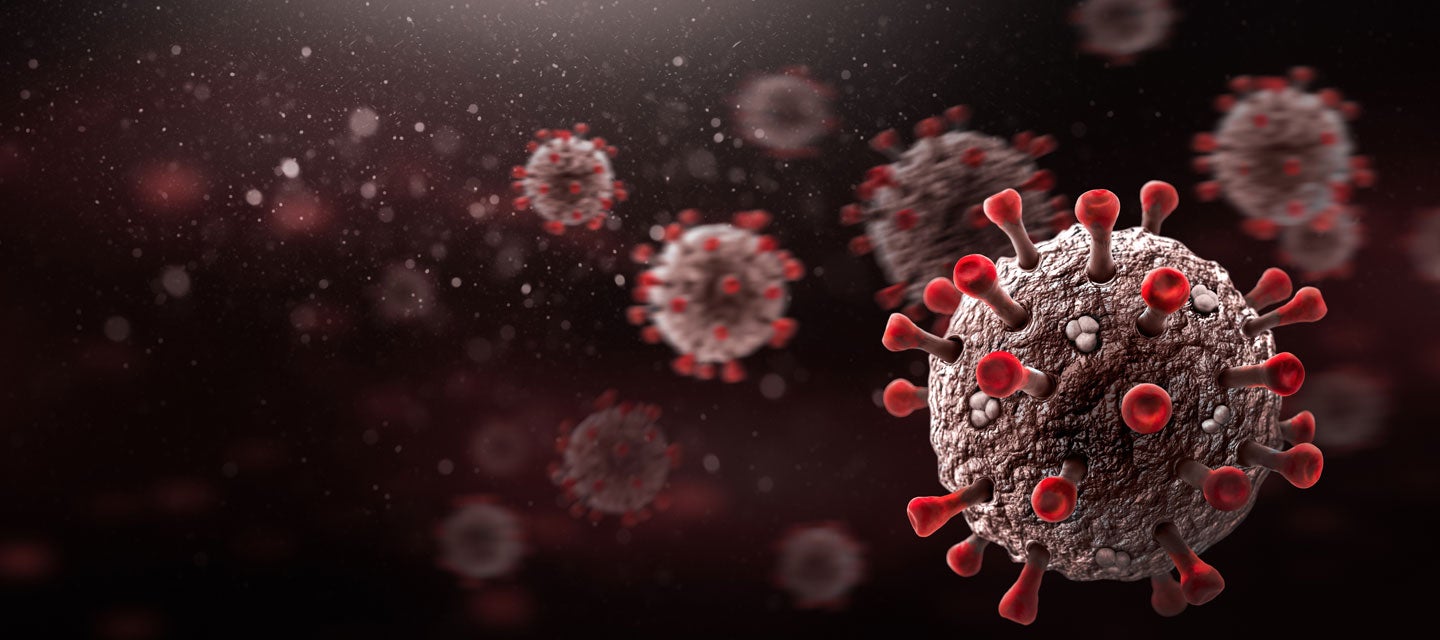 Research Matters
---
Combatting COVID-19—and its many ripple effects—first requires understanding.
So as the urgency of the pandemic became apparent, Case Western Reserve University School of Medicine quickly assembled the COVID-19 Task Force. Within days of its inception, more than 260 faculty and staff from across every school volunteered for the effort, led by Professors Jonathan Karn, PhD, and Rafick Pierre Sekaly, PhD.
In less than two months, task force members submitted nearly 50 research proposals related to the development, control and biology of the novel coronavirus, and connected with top researchers from across Northeast Ohio to enhance and unify the region's efforts.
Here is a peek into just a small portion of the multifaceted work being done across campus to better understand the science related to COVID-19—and its effects on everything from mental health to the economy.
See some of our research stories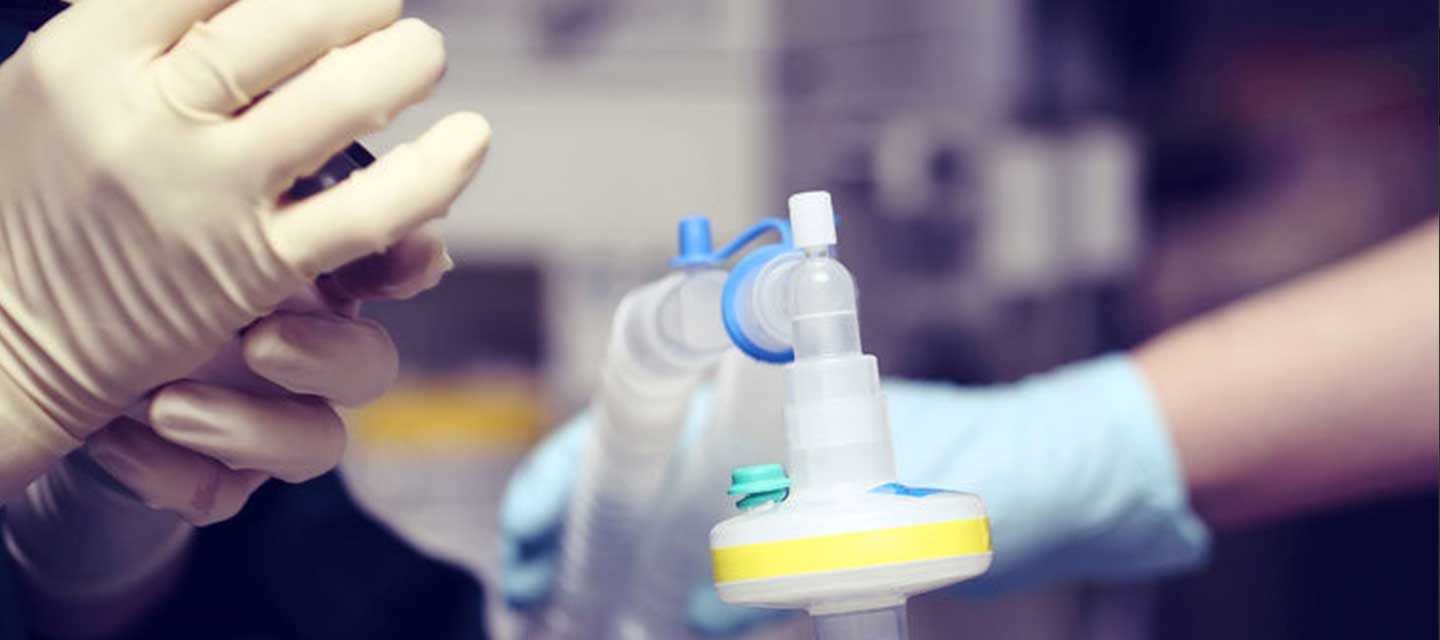 A Measured Approach
---
Physicians and nurses rush into a hospital room when a patient is in crisis or near death. It's both instinctive and engrained by practice.
But amid the pandemic, there's no dashing in. Instead there's a methodical donning of personal protective equipment (PPE) to avoid contamination and further spread of the coronavirus—"and then you go into a room," said Edward Warren, MD (MED '87), division director of pulmonary/critical care and sleep medicine at The MetroHealth System in Cleveland and an associate professor of medicine at Case Western Reserve.
So too, hospitals can't race to respond to an outbreak without deliberate advance action. And that includes an enormous amount of discussion and planning involving countless questions, such as: How should they allocate ventilators and other resources in the event of a shortage? How do they best care for people critically ill with a contagious and virulent virus while also protecting clinical teams who visit patients? And how should clinicians respond to family members not allowed to visit loved ones, or other hospital workers anxious about their own health?
In recent months, Warren faced all of the above and more.
Learn about ethical decision-making amid the pandemic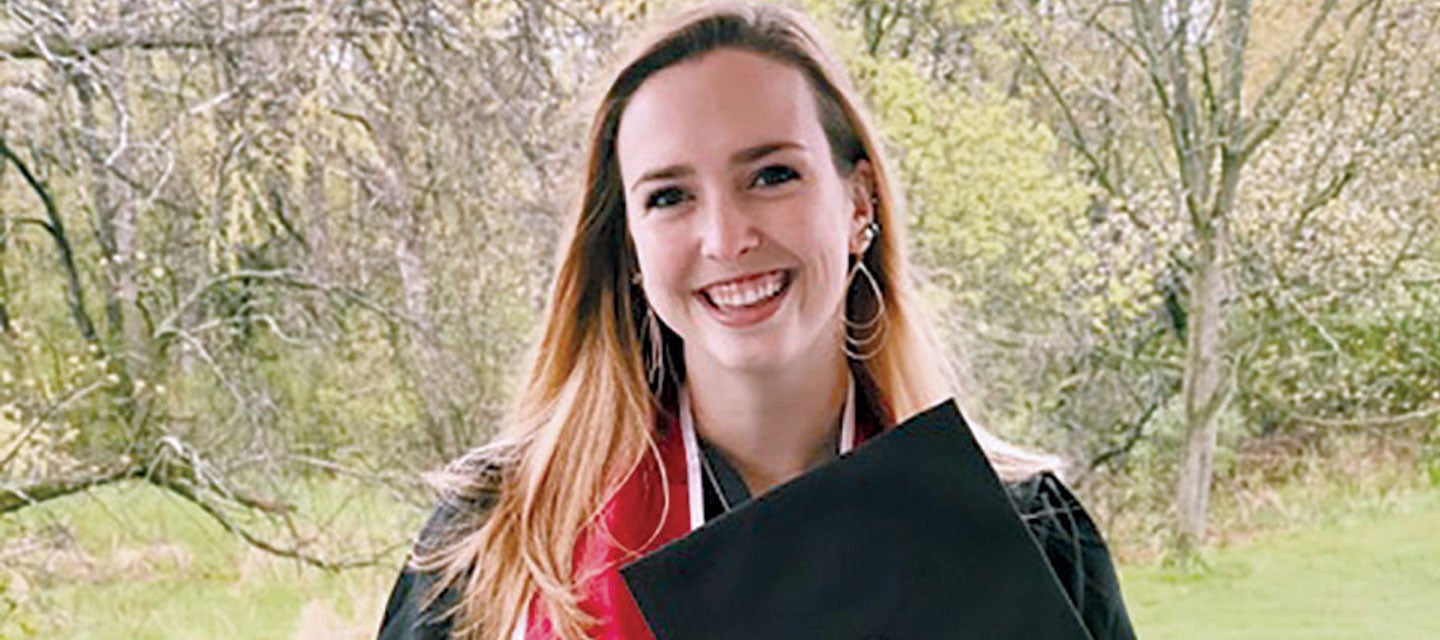 Celebrating from Afar
---
Grace Moran walked across the stage to accept her diploma—at her home outside Chicago.
On the day of Case Western Reserve's commencement May 17, Moran's family decked out their garage to mark the occasion, complete with a lectern in the university's colors that her father made in his sheet metal shop. Moran's dad gave a "keynote" speech highlighting her college experience, before she took the stage to deliver her own address. And as her family presented her with a mock diploma folder commemorating her bachelor's degrees in cognitive science and dance, other relatives tuned in via Zoom.
Thousands of Case Western Reserve's newest alumni celebrated commencement around the world that day, beginning with a virtual take on the traditional ceremonies
Read about the virtual celebrations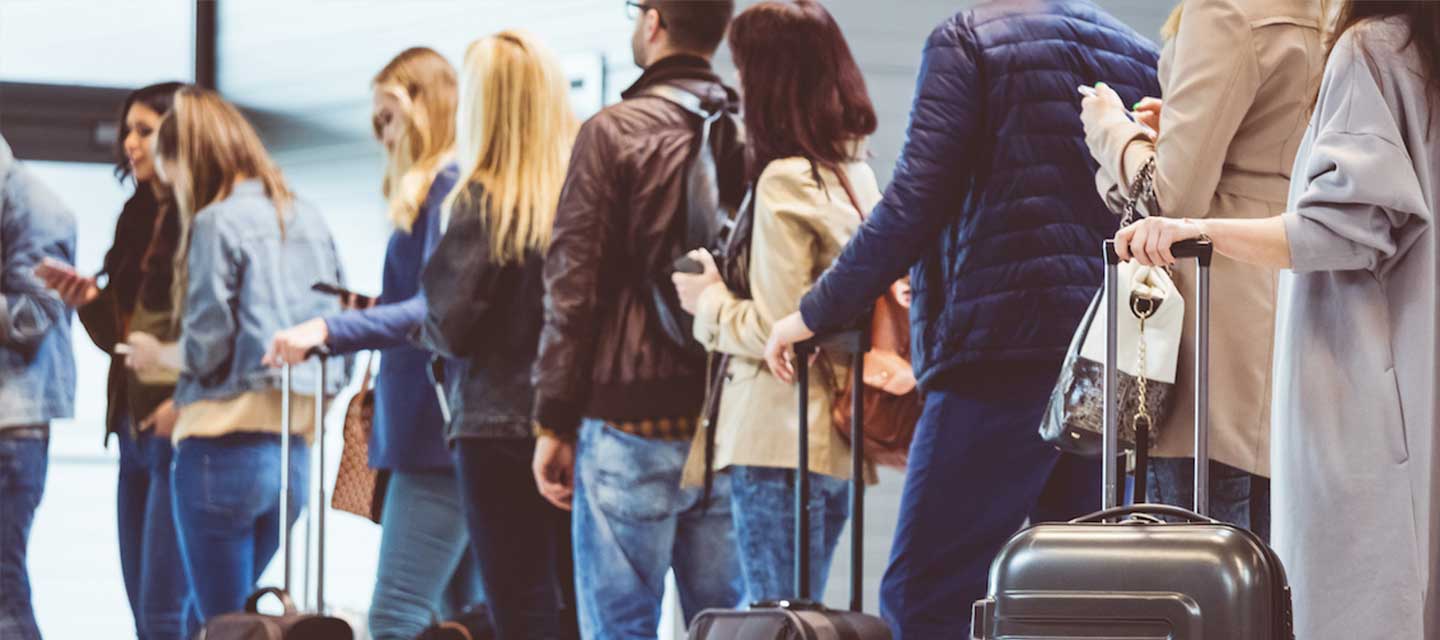 Immediate Impact
---
Maria Luisa Bates Domenech had a problem.
On spring break when the university moved to remote learning, she needed to get back to campus to gather essentials for class—and, afterwards, home to Utah.
But on short notice, the tickets were beyond her budget.
Enter the Student Emergency Fund, which can offer immediate assistance to those who need it. Bates Domenech—and hundreds of other students—applied; after an accelerated staff review, she was among those to receive almost-instant reimbursement for expenses.
"By alleviating this big financial stress, I was able to just come home, focus on my family, get used to the new schooling [method] and all of that," Bates Domenech said. "I'm so, so grateful to the university, to the alumni, to the faculty, and to the community members who were able to make it happen."
See how you can help
Leading the Conversation: Insight from CWRU Experts
University Updates
See the latest on Case Western Reserve's response to the COVID-19 pandemic to ensure the health and safety of our faculty, staff and students.
Read the updates.
Support CWRU
Amid today's uncertainty, there are a number of ways you can help support our faculty, staff and students—and the future of our university.
See ways you can give.