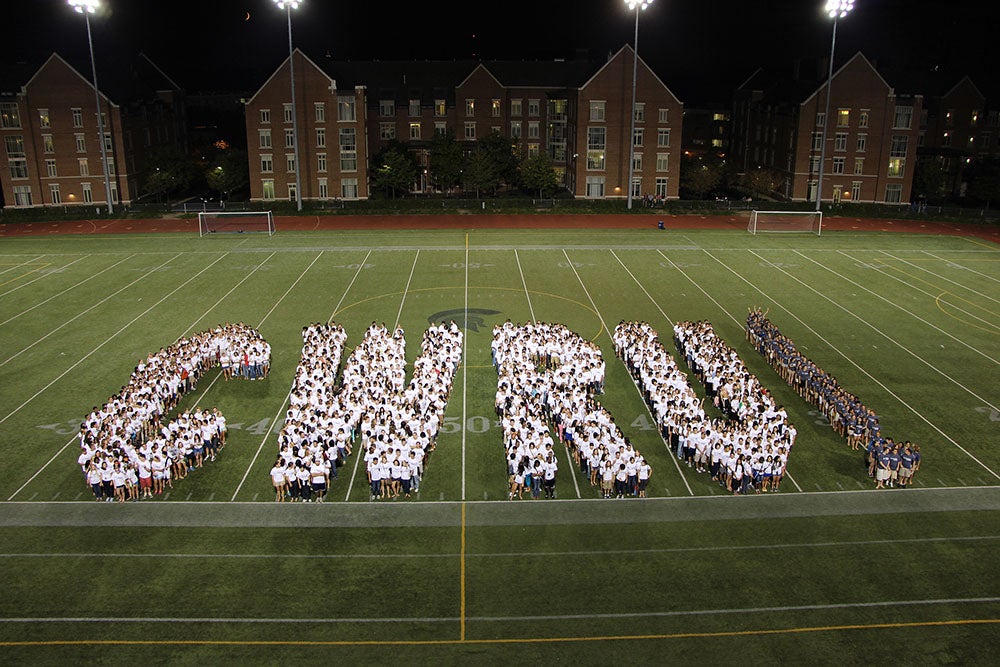 As you make your way around campus, we hope you will become familiar with the Office of Undergraduate Studies. Our office oversees the academic aspects of student affairs, working with undergraduates across all schools and majors.
We support first-year students in their academic pursuits and provide guidance to individual students and their advisors on matters that impact first-year students' academic experiences. First-Year students are advised by the faculty instructing their SAGES First Seminar, and later by a faculty member within the department in which they declare their major.
Working specifically with first-year students on academic and related matters in the Office of Undergraduate Studies is the Associate Dean for First-Year Students, as well as the directors of the four Residential Colleges.
During your first year, our staff will help you navigate the university and its resources, discover academic and co-curricular programs, and understand policies and procedures so that you can make the most of your first-year experience on campus.
We are here to facilitate your success! The following links will provide you with information on topics of common question and concern among first-year students.
2018-19 First-Year Registration Guide
Our office offers a comprehensive registration guide to help you understand your academic degree requirements and information needed to register for your first semester. Which courses are recommended for your intended major? What do you need to know about SAGES? How do you select a math or chemistry course? What if you are interested in attending medical school? Our First-Year Registration Guide includes all of this information—and more.
CWRU New Student Portal
Admitted students who are transitioning into the CWRU community will find a variety of important resources and information links including the New Student Checklist, important dates, common reading information, and information about New Student Orientation.
‌‌‌This list is your connection to academic representatives (i.e. academic advisors who represent their department to all undergraduate students) for every undergraduate program on campus. Academic representatives are available to meet with students to explore the program and address program-specific questions, as well as complete major and minor declaration paperwork. Students need not have declared a major/minor or be in the process of doing so to work with an academic representative.
One of the most comprehensive sites for first-year students can show you how to live, manage and learn. The newsletter is delivered to your email inbox every Thursday (every other Thursday during the summer), but you can also review archives on the website. You'll find a number of stories on topics such as academic policies, tuition deadlines, the CaseOneCard, registration, housing and much more.