Congratulations on joining the Case Western Reserve University Class of 2022!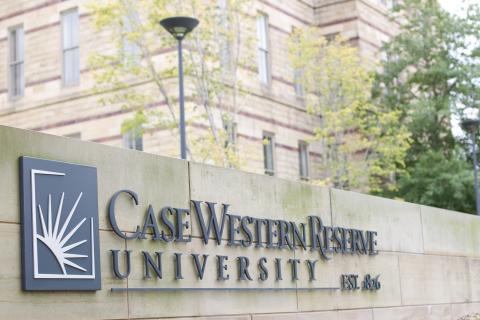 The Office of Undergraduate Studies is pleased to present this year's First-year Registration Guide. Our role is to support students in their academic pursuits and provide guidance to individual students and their advisors on matters that impact their academic experiences. Our staff includes deans, pre-professional advisors for health careers and law, and the coordinators of the four first-year residential colleges. We look forward to serving as a resource to you this summer and throughout the academic year.
In addition to helping you with registration for the fall, we'll play a critical role in providing you with academic guidance and support throughout your time as an undergraduate at Case Western Reserve. Along with your advisors, faculty, and other professional staff, we'll work with you to make the most of your academic experience. As outlined in our mission:
We collaborate with the schools, academic departments, faculty, and other administrative offices to develop programs and policies that support, inspire, and challenge students.
We guide and support undergraduate students as they navigate the University; discover, define, and realize their academic and career goals; acquire skills and experiences that foster meaningful lives of engagement in local, national, and international communities; and access advice and support services that will promote their success.
Using the FYR guide
This guide has been created to assist with developing a schedule and registering for your first semester classes at Case Western Reserve. You should review all the information in this guide prior to fall semester registration, which will take place July 11-14, 2017. As you read through the FYR guide, you will find information about academic requirements, instructions for completing various registration-related tasks, academic advice, and supplemental information that will be useful to you throughout the summer and the fall semester. Make sure you allow yourself ample time to read through this guide. You are not expected to commit this information to memory, but you should become familiar with it and know to access it as needed. More details about all the items referenced in this introduction are contained throughout the guide. Be sure to review it thoroughly. 
What you can expect from the registration process this summer
The Office of Undergraduate Studies will be your primary resource for assistance with planning and registering for your fall semester courses. We'll provide you with a variety of materials and resources in addition to this guide, such as online information sessions, registration help videos, and regular updates in the First-year Information (FYI) newsletter. We'll also be available to assist you with any questions you might have about this process or any other academic topics. We have a staff dedicated to assisting incoming first-year students.
After the registration period has ended, we will take time to review every student's schedule. You'll be able to track the progress of the review process on the New Student Checklist. Students for whom we have questions or concerns regarding their schedules will be contacted for clarification. After schedule review and before new student orientation, you will be placed in a SAGES First Seminar. During new student orientation, you'll meet with your SAGES First Seminar instructor, who will also serve as your academic advisor. This will provide you with one final opportunity to review your schedule prior to the start of classes, as well as begin the process of developing a relationship with your advisor—critical to your academic success. Until meeting with your advisor, the Undergraduate Studies staff will serve you in an "advisory" capacity. 
As you work your way through the FYR guide, questions will likely arise. Keep in mind that the staff in the Office of Undergraduate Studies is here to help. Should you need assistance or have inquiries related to degree requirements, scheduling, or any other academic topic, simply call our office at 216.368.2928 or email us at summerreghelp@case.edu.
We look forward to working with you this summer and throughout your time here at Case Western Reserve University. You will certainly be hearing more from us over the coming weeks and months, and we hope to hear from you as well.