Shuttle Stop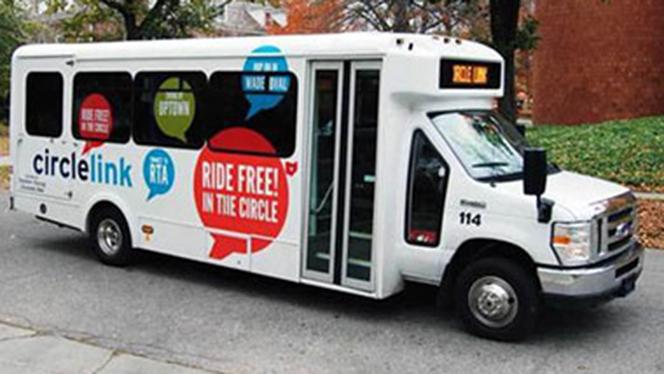 The closest CWRU shuttle stop is on Bellflower Road.
Bus Stop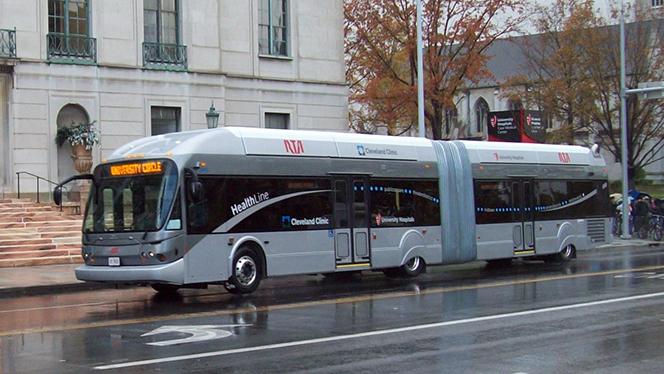 The closest public bus stop is the Adelbert Road station.
Rail Stop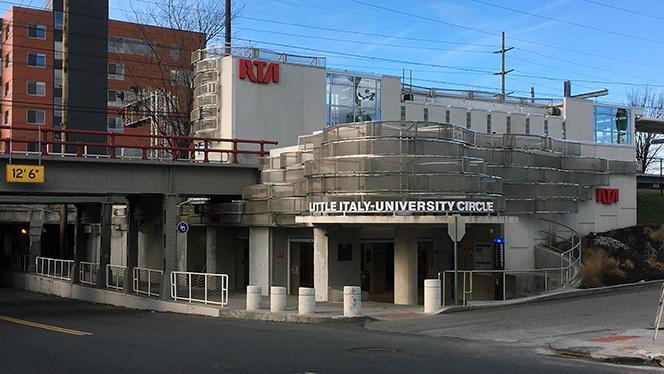 The closest public rail stop is the Little Italy - University Circle station.
Public Parking
Guests are encouraged to park in the Campus Center Parking Garage (Lot S-29) when visiting the University Center. This garage is underground and the public entrance is located at 11172 East Boulevard, Cleveland, Ohio 44106.
Please note: The entrance located along Bellflower Road is for permit holders only. Guests without an access card will not be able to enter/exit from this location.
The University Center is directly accessible from the garage on the first level only. When entering the garage, follow the large blue sign and proceed to the left. The entrance is a marked set of gray doors with the TVUC logo and a wheelchair ramp leading to it.
The garage is public and shared amongst several buildings, including Severance Hall. Guests of The Cleveland Orchestra are given priority on performance nights. Special event rates will apply on those occasions. Otherwise, daily rates are listed below.
| Time Frame | Fee |
| --- | --- |
| 0 - 30 Minutes | Free |
| 30 Minutes - 1 Hour | $2 |
| 1 - 1.5 Hours | $4 |
| 1.5 - 2 Hours | $5 |
| 2 - 2.5 Hours | $6 |
| 2.5 - 3 Hours | $7 |
| 3 - 3.5 Hours | $8 |
| 3.5 - 4 Hours | $9 |
| Over 4 Hours | $10 |
Street Parking
Street parking is also available on a first-come, first-serve basis on both Bellflower Road and East Boulevard. Please see the meter for applicable rates and time restrictions.
Event Parking
If you are hosting an event at the University Center and wish to make parking arrangements for your guests, please contact Parking Services directly. If accommodations can be made on the day of your event, they will work with event organizers to arrange a voucher system that will allow guests to park in the garage and have the fees absorbed by the host. The Special Event rate is $11 per vehicle.
Valet Parking
Event organizers are welcome to work with the valet company of their choosing when hosting an event at the University Center. The company will be responsible for coordinating parking needs with Parking Services and will usually incorporate those fees directly into their overall costs.
Suggested Providers:
Bus Parking
Occasionally, large groups will be bussed to an event being hosted at the University Center. Event organizers can work with The Department of Public Safety to restrict street parking and bag meters to allow busses easy access. They can also make arrangements for bus parking at a nearby surface lot if needed.
Deliveries
The University Center is equipped with a loading dock for easy deliveries of large items. Arrangements should be made in advance with the facility before anything is shipped. Event organizers will be responsible for securing a full-service delivery, which includes transporting any items from the loading dock to its intended destination. A pallet jack is available for use if needed. Return shipping arrangements are also the responsibility of the event organizer.
Please note: A semi truck will not fit into our loading dock. Deliveries should be arranged via a smaller box truck to be capable of fitting into the dock.
Unloading/Loading Vehicles
Event organizers that have materials that need to be unloaded/loaded for their event have several options. If street parking is available, they may choose to pull up next to the building. They may also choose to unload their vehicle from inside the garage. The first 30 minutes is free. Lastly, if needed, event organizers may temporarily park in the loading dock area if available. Organizers must move their vehicle from the loading dock area when they are finished. Carts and dollies are available for use at the Information Desk.