Wellness Program Overview Infograph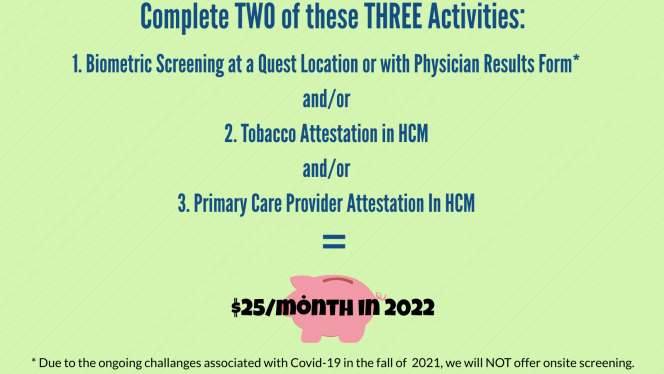 CWRU Wellness Virtual Benefits and Wellness Fair Booth
Faculty and staff who have not yet completed the annual fall Wellness activities are invited to do so on or before November 30, 2021. All those who elect a Benelect health care plan in 2022 and complete the three fall activities will receive an additional $25 per month in 2022.
The fall 2021 activities are:
AND TWO or the following THREE activities
Got questions? Contact Elizabeth!
Learn about our Annual Programs!
Discover our Resources and Extras!